Super73 R
Updated: September, 2023
Picture this: you're cruising down the city streets on your electric bike, turning heads as you effortlessly glide past pedestrians and other cyclists. The wind is in your hair, and your surroundings blur as you hit top speeds. It's a thrilling experience that can only be described as electric—literally. At Ride Review, we're always on the lookout for the perfect electric bike that combines style, speed, and comfort. And we think we've found it in the Super73 R. The Super73 R is a powerhouse of an electric bike, capable of reaching incredibly fast speeds while providing a smooth and comfortable ride. With its unique design, it's sure to attract attention wherever you go. But it's not just about looks—it's also packed with safety features to ensure your peace of mind during every ride. One of the standout features of the Super73 R is its powerful hydraulic brakes, which allow you to stop quickly and confidently. Safety is paramount when riding at high speeds, and the Super73 R delivers on that front. But speed and safety aren't the only things that make the Super73 R stand out. It also boasts an impressive range, thanks to its eco pedal assist mode. With this mode engaged, you can go up to 75 miles on a single charge, making it a great option for those longer commutes or weekend adventures. The Super73 R's sturdy and reliable high-end aluminum frame ensures durability and longevity, so you can enjoy your rides for years to come. And don't worry about the terrain—the dual-suspension design allows the bike to handle any bumps and uneven surfaces with ease. Now, it wouldn't be fair to ignore some of the downsides of the Super73 R. For one, it's quite heavy, weighing in at 78 lbs. This might not be an issue for some, but it's worth considering if portability is a concern for you. Additionally, the recharge time for the battery is on the longer side, ranging from 6 to 8 hours per charge. So if you're someone who needs a quicker turnaround time, this might be a drawback. Another small inconvenience that some reviewers have mentioned is that pedaling can be a bit of a pain on the Super73 R. Due to its weight and single-speed setup, it can be challenging to pedal when the battery is drained. However, given the bike's powerful motor, this is a minor drawback for most riders. Overall, the Super73 R has received overwhelmingly positive reviews. Riders praise its speed, comfort, and attention-grabbing design. The Super73 R is a perfect option for those who value style and performance in their electric bike. So, whether you're looking for a thrilling commute or an adventure-filled weekend, the Super73 R is ready to take you there. Strap on your helmet, hop on the saddle, and get ready for an electrifying ride.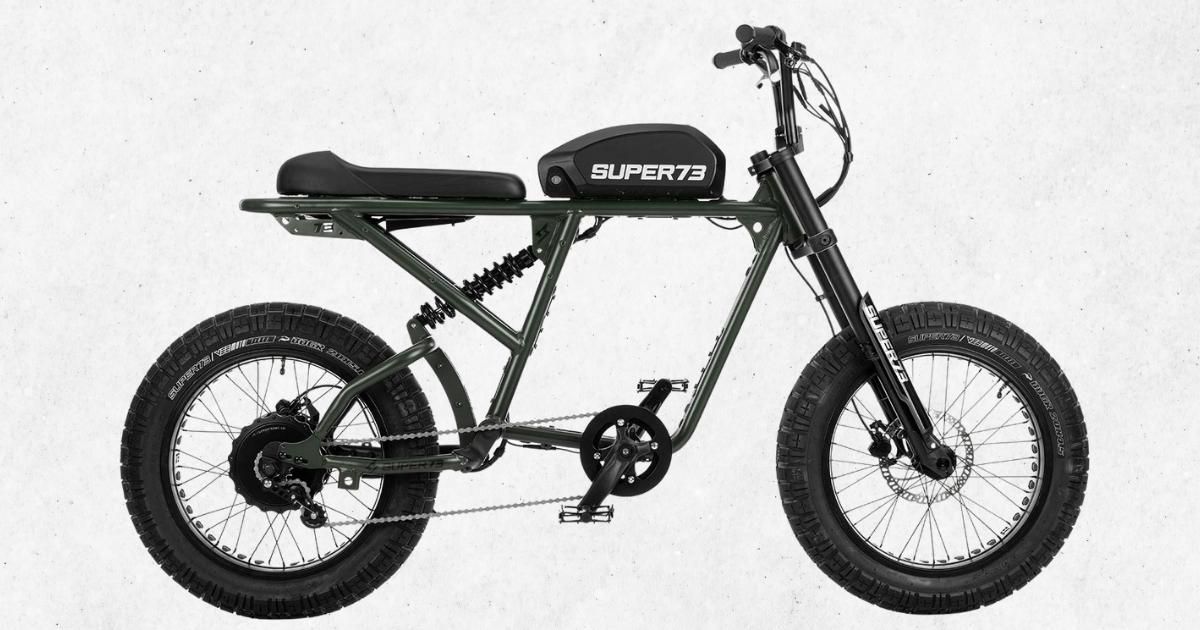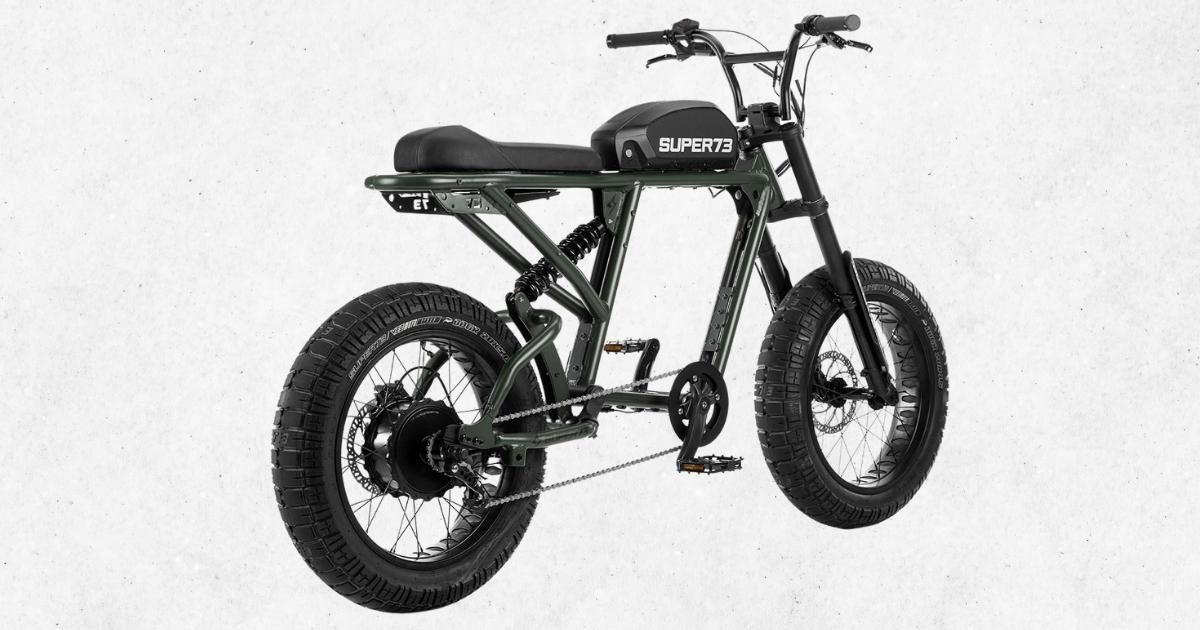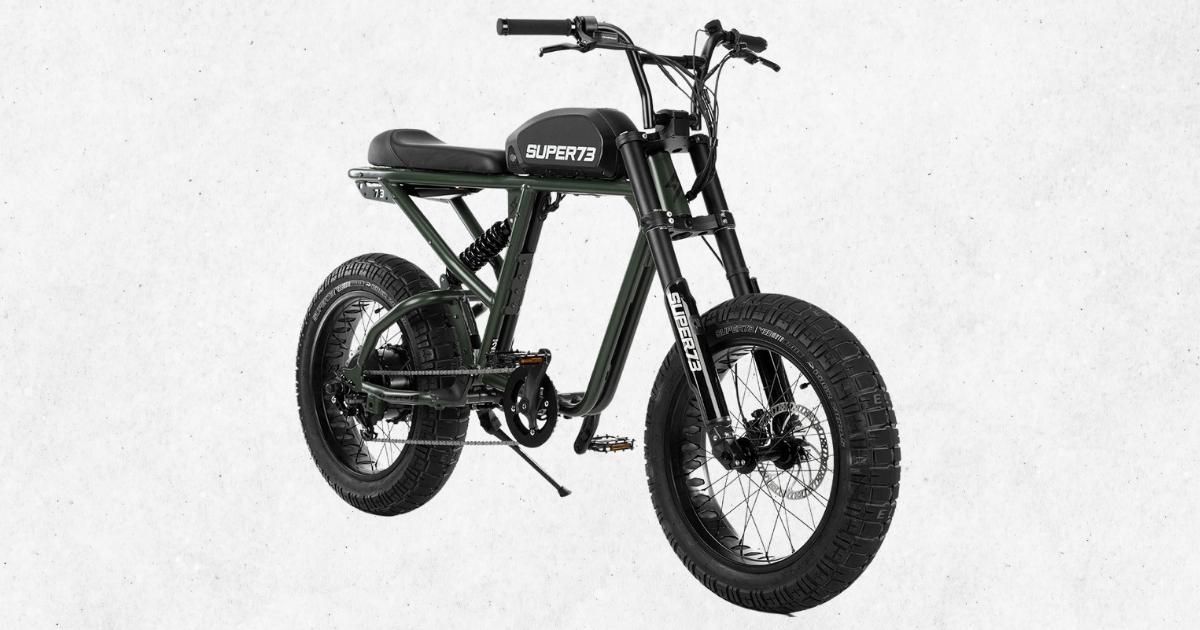 ---
10 Reasons to Buy Super73 R
It is incredibly fast.
The smooth ride will make your journey more comfortable.
With its interesting design, it is sure to turn heads when you pass by.
Thanks to its safety features, you can enjoy your ride without worry.
The powerful hydraulic brakes make it easy to stop quickly.
You can go up to 75 miles using the eco pedal assist mode.
The high-end aluminum frame is sturdy and reliable.
It has a good full-throttle range, making it easy to get around town.
This versatile, dual-suspension electric bike can handle any terrain.
Multi-class ride modes for a variety of riding experiences.
3 Reasons Not to Buy Super73 R
It is quite heavy at 78 lbs.
The recharge time is quite lengthy, ranging from 6-8 hours per battery charge.
Pedaling can be a real pain.
---
Bottom Line
If you're looking for a fun and fast ride without the hassle of a traditional motorcycle, then the Super73 R ebike is a perfect choice. This bike packs plenty of power, offering speeds of more than 32 km/h for an exhilarating, adrenaline-pumping ride.  But if you prefer to do all your pedaling manually and aren't interested in going too fast or far, this may not be the right choice for you. Because this ebike relies primarily on motor power to get around, pedaling can feel quite bumpy and jarring at times.
Reviews
Reviews of the Super73 R
Super73 Bike Model R Review - Stephan Aarstol
They've got nice Vee branded tires, premium touch points around grips, seat, pedals, everything on the bike was made with quality and long-lasting material in mind.
The Super73 R Series e-bike is expensive, heavy, and extremely fun - John Timmer
You can also hit 50 km/hr at the bike's top level of pedal assist. At that point, "pedal assist" isn't accurate; the motor is generating all the power, and your pedaling simply serves as a cue to keep the motor active.
Super73-R Brooklyn review - Mark Knapp
Once the battery is drained, many e-bikes get worse to ride compared to standard bikes, but the Super73-R Brooklyn is exceptionally tough to pedal. It's heavy, has a single speed, and has an awful riding position for getting power into the pedals.