Velotric Nomad 1
Updated: September, 2023
If you're looking for an eBike that can handle all terrains and provide a powerful ride, the Velotric Nomad 1 may be the perfect choice for you. We at Ride Review have scoured through various reviews to provide you with an overview of this versatile and capable eBike. One standout feature of the Nomad 1 is its exceptional performance. Multiple reviewers have praised its powerful motor and long-range battery, allowing riders to tackle even the most challenging terrains with ease. Whether you're venturing off-road or simply commuting to work, the Nomad 1 offers a smooth and efficient ride thanks to its pedal assist feature. Durability is another key factor that sets the Nomad 1 apart. Its high-quality frame and efficient brakes ensure that this eBike will stand the test of time, making it a wise investment for those looking for a reliable and long-lasting ride. However, it's worth noting that its durability does come with a price—the Nomad 1 is on the heavier side, which may not be ideal for those who need to carry it frequently or navigate narrow spaces. While the Nomad 1 excels in performance and durability, it does have a few minor drawbacks. Limited color options may not suit everyone's aesthetic preferences, and the higher price tag may be a deterrent for budget-conscious riders. However, considering the overall value and performance, many reviewers found that the Nomad 1 offers excellent bang for your buck. Overall, the Velotric Nomad 1 is a versatile eBike that delivers on performance and durability. Its ability to handle all terrains, from off-road adventures to daily commutes, makes it a top choice for riders seeking a reliable and powerful ride. Just be prepared for its heavier weight and slightly higher price. So, whether you're craving an adrenaline-fueled adventure or a leisurely cruise, the Velotric Nomad 1 will not disappoint.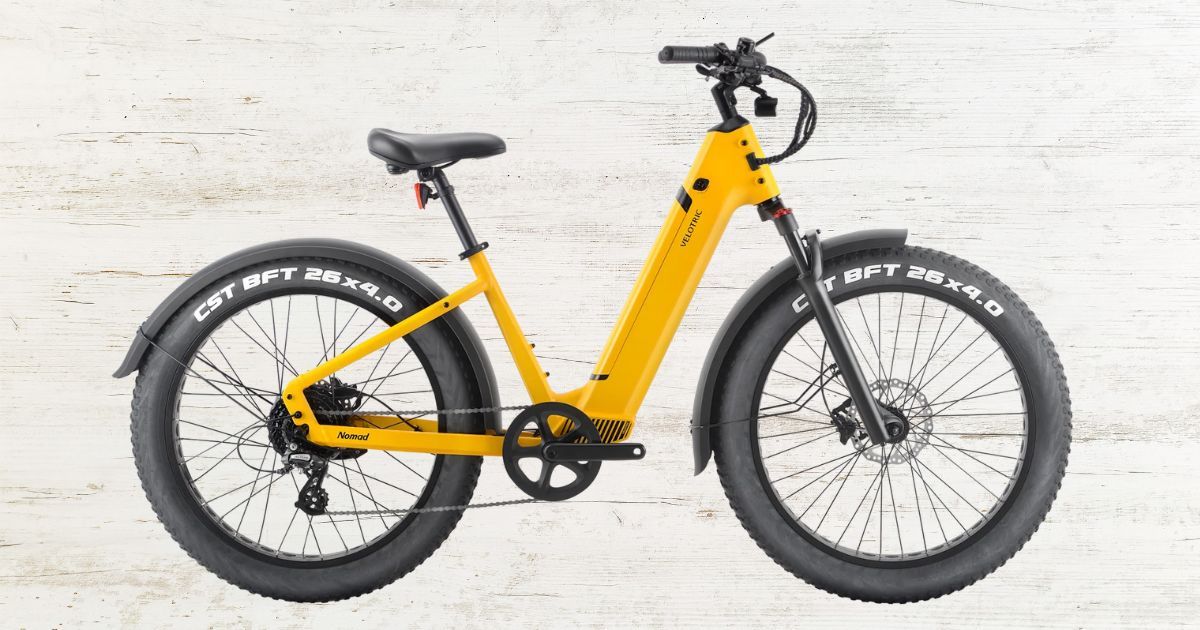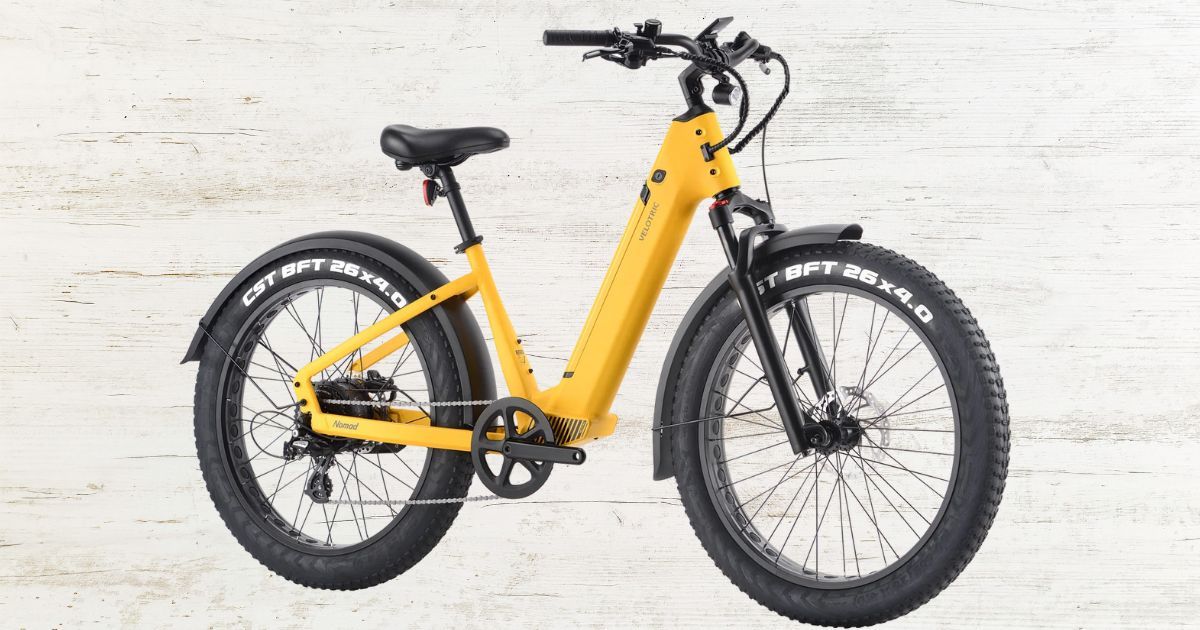 ---
10 Reasons to Buy the Nomad 1
Great performance
Powerful motor
Long range battery
Versatile tires
Durable construction
Smooth ride
Pedal assist
High-quality frame
Efficient brakes
Works for all terrains
3 Reasons Not to Buy the Nomad 1
Limited color options
Higher price
Heavy
---
Bottom Line
The Velotric Nomad 1 electric bike is a versatile and reliable option for riders who love exploring the great outdoors. Tackling challenging adventures becomes easier with this eBike that boasts a powerful motor, long-range battery, and durable construction.  It's a great choice for riders looking for an adrenaline rush without running out of battery life. The Nomad 1 is a great investment for anyone looking to enhance their cycling experience.
Reviews
Reviews of the Velotric Nomad 1
Velotric Nomad 1 Review | Electric Fat Tire Bike (2023) -
"We found the Nomad 1's performance to be more in line with a higher-priced e-bike, demonstrating excellent value for the money." 
Velotric Nomad 1: The Fat Tire, Go-Anywhere, Class 2 Ebike - Paul Antill
"While the large and heavier design won't suit commuters, the Nomad 1 shines for its ability to adventure off the beaten path."
Velotric Nomad 1 review: A UL-listed fat tire electric bike for dirty adventures - Micah Toll
"The Velotric Nomad 1 is a great budget offering that can get you out on a safe, fun adventure (or a normal boring cruise to the coffee shop) without breaking the bank."