72 Volt Roadster
Updated: September, 2023
If you're in the market for an e-bike that combines power, style, and a touch of luxury, the 72 Volt Roadster is worth considering. This unique e-bike has garnered attention for its impressive performance and premium aesthetic, earning praise from riders and reviewers alike. One standout feature of the Roadster is its surprisingly quiet motor. Unlike most e-bikes that produce a noticeable hum, this bike operates silently, allowing for a more peaceful and enjoyable ride. Additionally, the motor is highly powerful, yet acceleration is smooth and gradual, ensuring a seamless riding experience without any sudden jerks or lurches. In terms of construction, the Roadster feels solid and well-built. It has a weight capacity of 300 pounds, which is above average for an e-bike. Riders appreciate the bike's durability, with some owning their Roadsters since the bike's initial release in 2019 and still enjoying a like-new performance. The Roadster also offers a unique Race Mode feature, activated by a key, which allows for nearly double the speed. This is especially appealing for off-roading adventures and riders looking for an adrenaline rush. However, it's important to note that when in Race Mode, the Roadster is classified as a moped or motorcycle and may not be ridden on bicycle paths. It may also require a motorcycle license and insurance when used on public roads. In terms of design and aesthetics, the Roadster truly stands out. Its vintage-inspired design, reminiscent of classic boardtrack racers, is combined with modern electric vehicle technology. The result is a bike that exudes style and elegance. The leather accents and other accessories add a touch of luxury, making you feel like you're riding on a premium vehicle. Practical features also shine with the Roadster. The mounted LCD display allows riders to easily monitor battery range, power mode, and speed, ensuring they're always well-informed during their ride. The bike's tires offer excellent control and smooth turns, while the Premium Promax Lucid hydraulic brakes provide ample stopping power, even at top speeds. While the Roadster offers impressive features and performance, it does come at a cost. With a price tag of nearly $7,000, it's certainly an investment. Keep in mind that this does not include any accessories, which would be an additional expense. Another consideration is that the Roadster's battery is not removable. While this may not be an issue for most riders, it's something to be aware of if you were hoping for a removable battery for convenience or easy recharging. Overall, the 72 Volt Roadster is a standout in the e-bike market. Its combination of power, style, and durability make it a top choice for riders looking for a premium and unique experience. Just be prepared for the price tag and the restrictions that come with the Race Mode feature. If you're ready to make the investment, the Roadster is sure to provide you with an exhilarating and stylish ride that's built to last.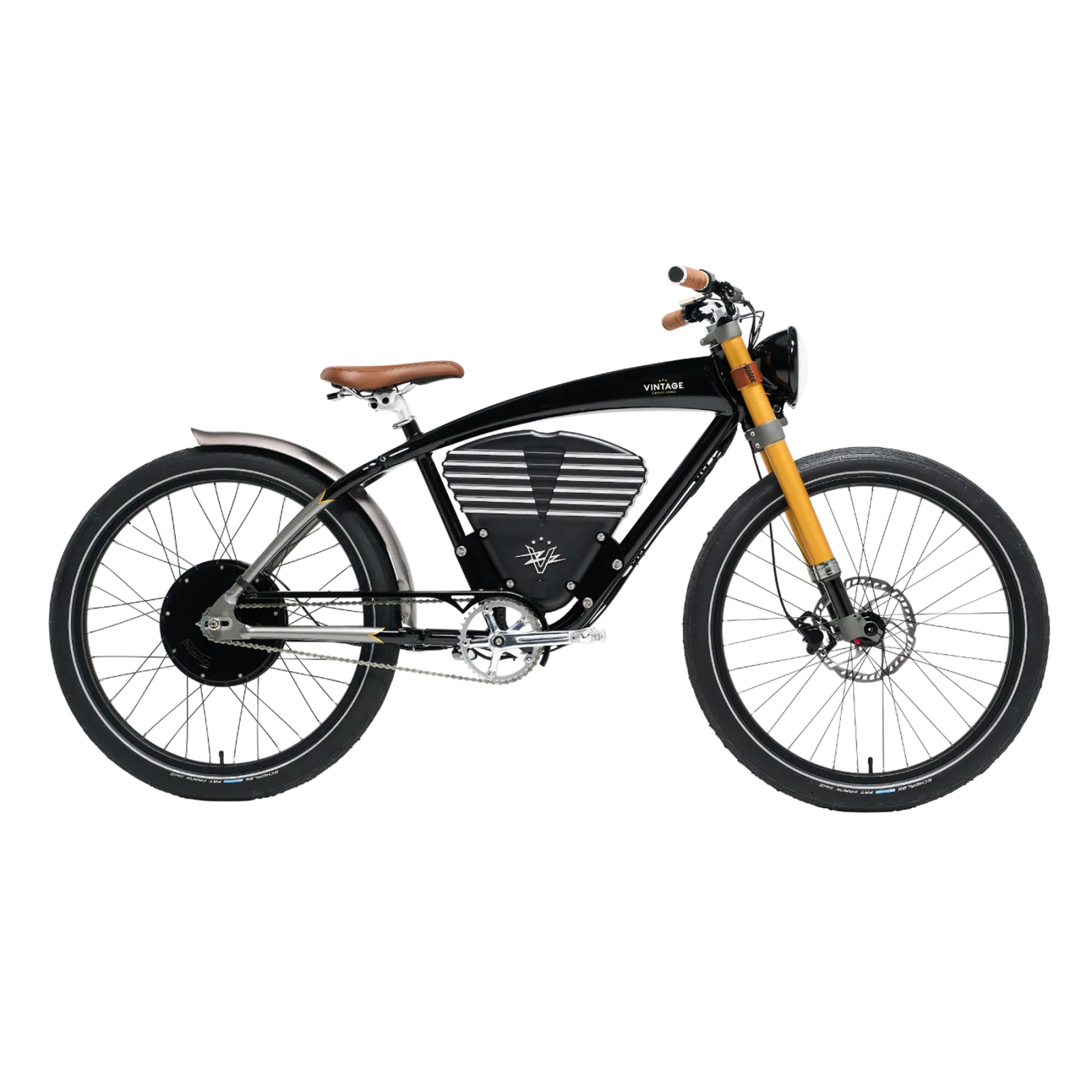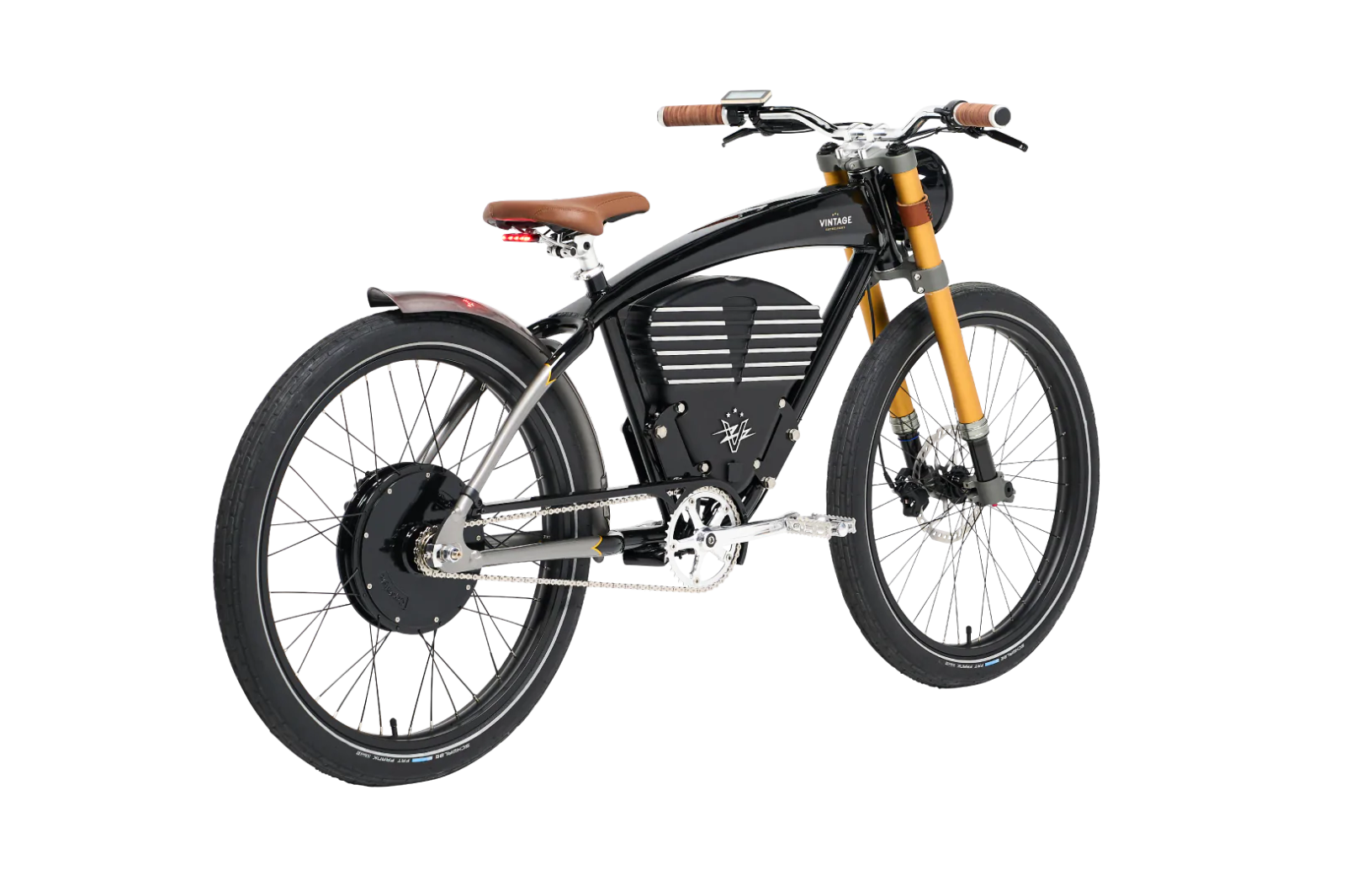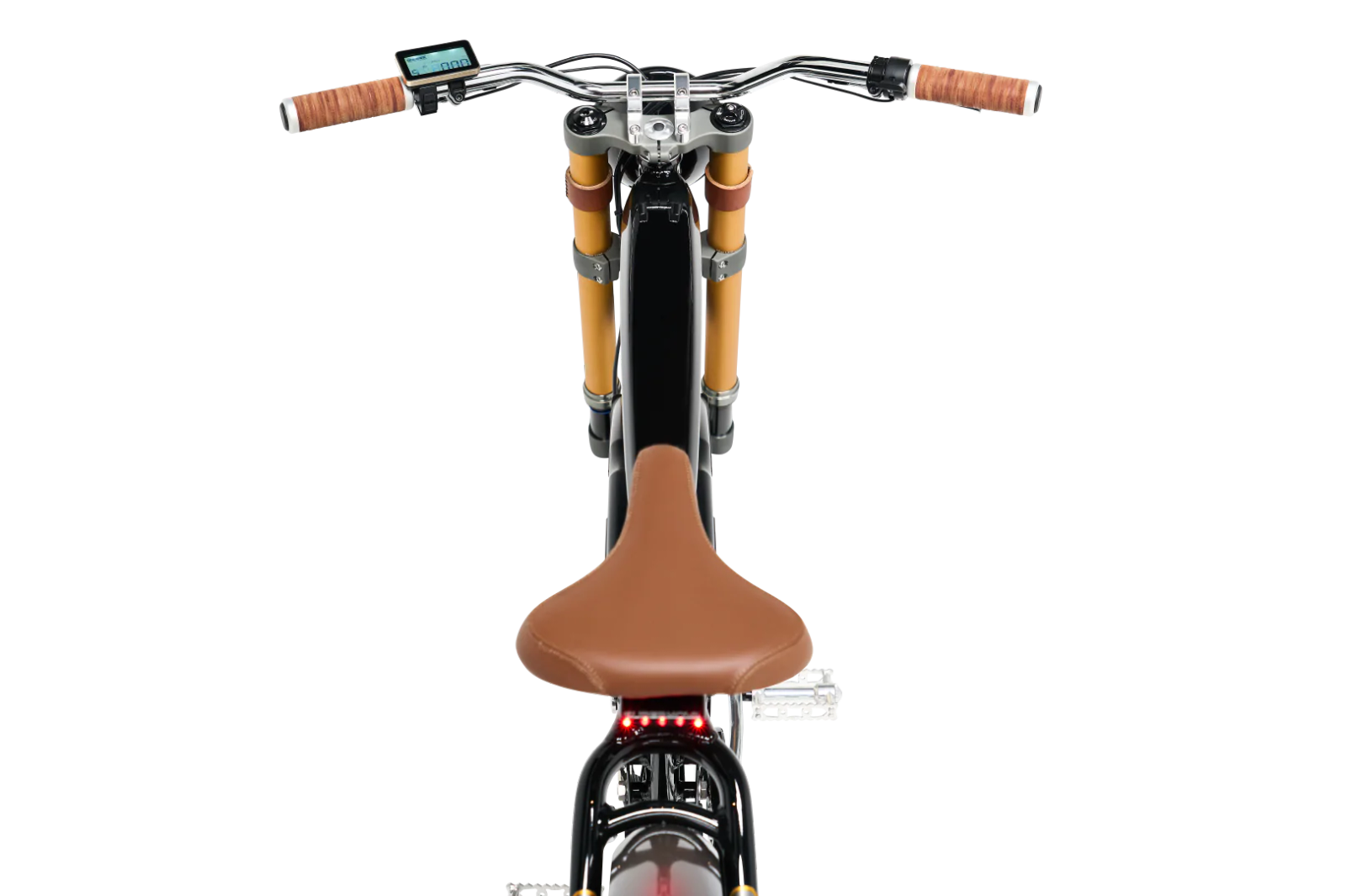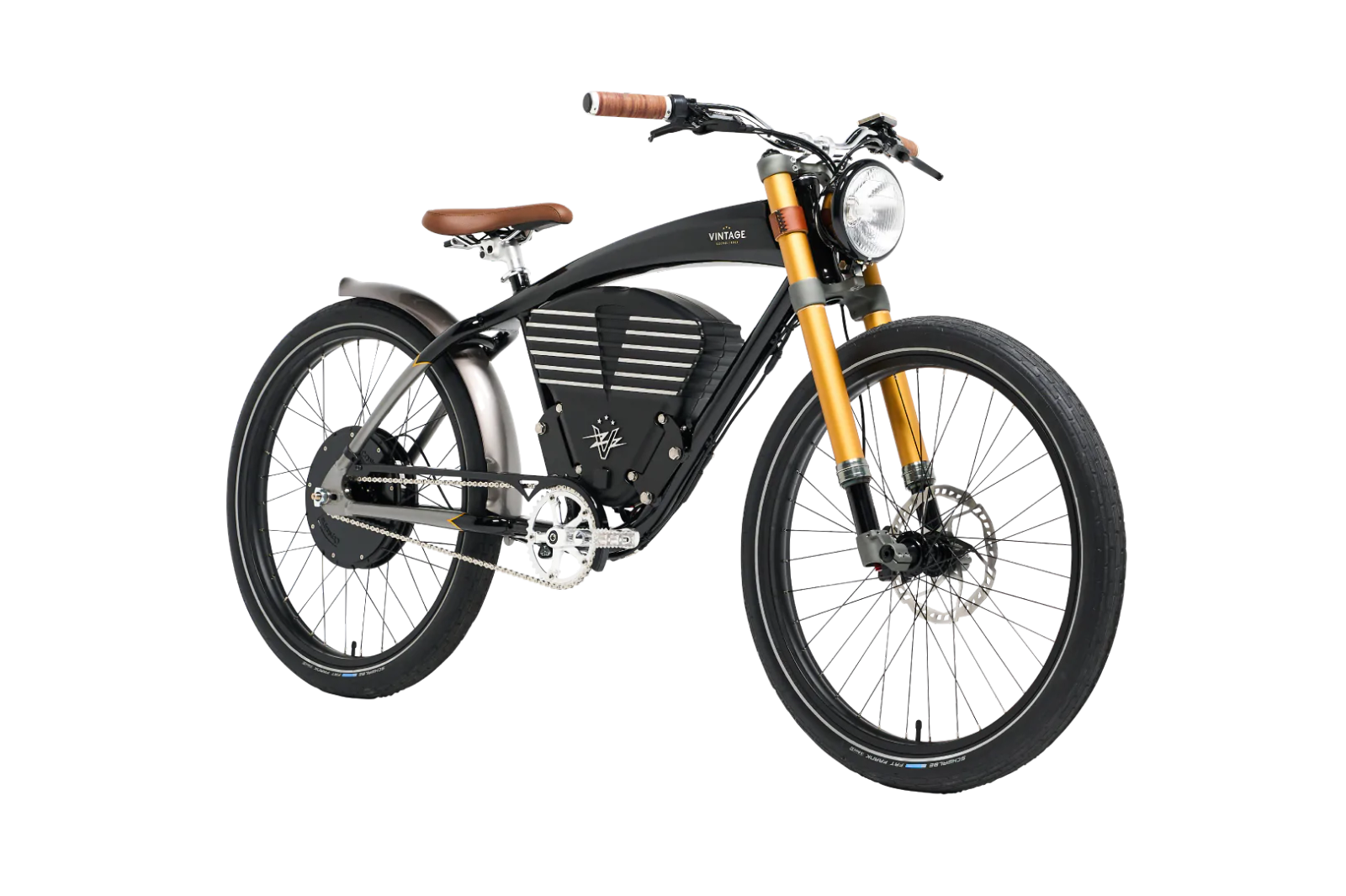 ---
10 Reasons to Buy the Vintage Electric Roadster
This e-bike is surprisingly quiet – it doesn't produce the familiar "hum" that most electronic bikes do.
The motor is extremely powerful, but acceleration is still decently gradual, meaning you don't feel a sudden jerk forward when speeding up.
In terms of construction, this bike feels solid. It's rated to 300 pounds, which is more than the average e-bike.
With the Race Mode key, you can achieve nearly double the speed, which is great for off-roading.
The accessories, especially the leather accents, lend to a truly premium aesthetic that makes you feel like you are riding on luxury.
The mounted LCD makes it easy to keep an eye on the battery range, power mode, and speed.
The tires included with the Roadster allow for greater control and smoother turns.
Even at top speeds, the Premium Promax Lucid hydraulic brakes provide more than enough stopping power.
The battery pack is stored inside a die-cast aluminum case with a classic design to detract from the bulkiness of the battery itself.
This bike is built to last. Riders who bought their Roadsters when it was first released in 2019 say their Roadsters are still cruising around like new.
3 Reasons Not to Buy the Vintage Electric Roadster
This is one expensive bike – the Roadster will cost you nearly $7k – and that's before adding any accessories.
The battery isn't removable.
When set to Race Mode, this e-bike is classified as a moped or motorcycle, and therefore can't be ridden on bicycle paths. It may also require a motorcycle license and insurance when ridden on public roads.
---
Bottom Line
The Roadster by Vintage Electric isn't cheap, that's for sure. However, its big price tag comes with a lot of impressive and entertaining features. From a sleek retro aesthetic to an adrenaline-pumping top speed, the Roadster can be considered well worth its cost.  But ultimately, it comes down to your personal preference as to whether this e-bike is worthy of your hard-earned cash.
Reviews
Reviews of the 72 Volt Roadster
Subscribe to Ride Review
Sign up for free for the Ride Review Newsletter - the world's largest newsletter about small electric vehicles - and have chances to win our electric bike and scooter giveaways. Trusted by over 60,000 riders around the world.
No, thank you.