Diamondback Union 2
Updated: September, 2023
The Diamondback Union 2 is a commuter-inspired eBike that offers a thrilling and smooth ride at higher speeds. With a lower center of gravity and powerful motor, this bike can easily climb hills and reach impressive top speeds of 28 miles per hour. One of the standout features of the Union 2 is its ten-speed drive, which allows for easy shifting and adjusting speeds based on traffic conditions. The integrated computer system provides all the necessary information in an easy-to-understand way, and the integrated lights make navigating through city traffic a breeze. Despite its heavy frame, the Union 2 is surprisingly agile and versatile, making it suitable for both road and other tracks. The high-quality aluminum construction ensures longevity, while the large wheels handle rough roads with ease. While the Union 2 has many positive features, there are a few drawbacks to consider. Some users find the handlebars to be aggressive, and the lack of suspension may be a concern for riders seeking a smoother ride. Additionally, the price point of the Union 2 may be considered high for its overall value. Overall, the Diamondback Union 2 is a worthy option for those looking for a reliable and powerful eBike. With its impressive speed, versatile design, and integrated features, it offers a thrilling and convenient ride for commuters and adventurous riders alike.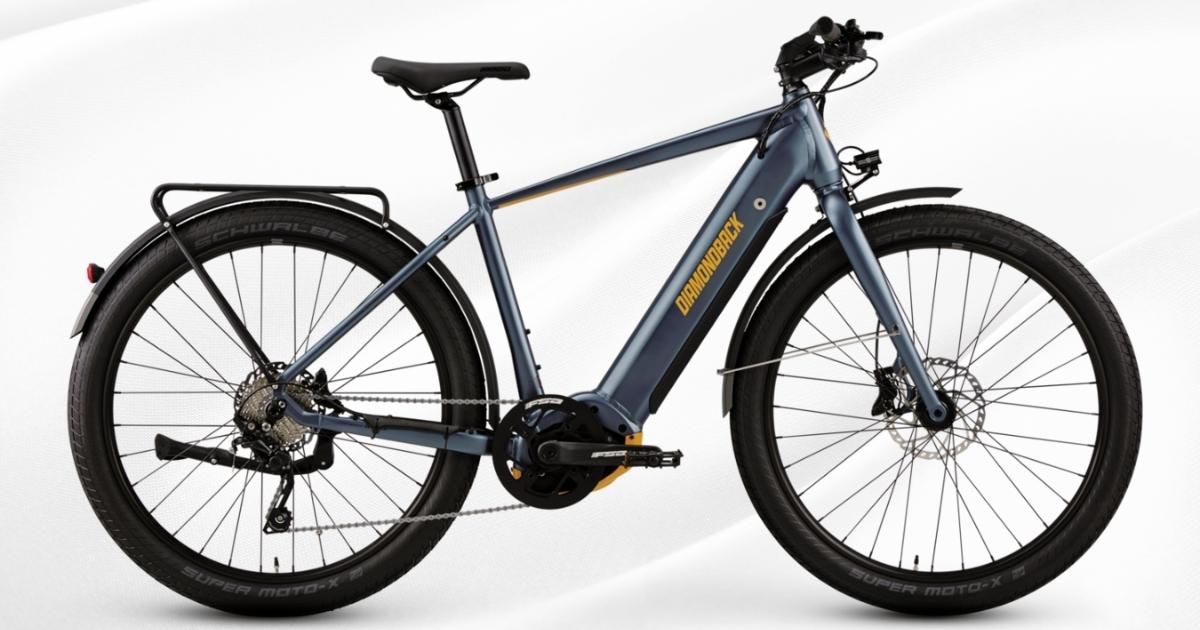 ---
10 Reasons to Buy the Diamondback Union 2
The Diamondback Union 2 has a lower center of gravity, making it a smooth ride at higher speeds.
The powerful motor and drive allow it to climb hills and heights easily, despite the size of the bike.
You get access to a ten-speed drive, allowing you to change shifts and adjust speeds according to traffic.
An integrated computer system tells you all you need to know in an easy-to-understand way.
Having integrated lights allows you to navigate through city traffic with ease.
Despite being a heavy electric bike, you can hit top speeds of 28 miles per hour due to the powerful battery system.
You can connect the display with a heart rate monitor through Bluetooth to keep track of your cardiac activity as you cycle.
The bike has the versatility to work on roads and other tracks.
Frames and other bike parts are made using high-quality aluminum for longevity.
The large wheels can handle the hard road with ease.
3 Reasons Not to Buy the Diamondback Union 2
Some people find that the handlebars can be a little too aggressive.
There is no suspension offered on the bike.
The Diamondback Union 2 can be considered a little pricey for its value.
---
Bottom Line
When it comes to commuting in the city at high speeds, you will not see another bike like the Diamondback Union 2. This sleek ebike has the power and functionality you need to race through city traffic, while also being able to move on other terrains.
Reviews
Reviews of the Diamondback Union 2
Subscribe to Ride Review
Sign up for free for the Ride Review Newsletter - the world's largest newsletter about small electric vehicles - and have chances to win our electric bike and scooter giveaways. Trusted by over 60,000 riders around the world.
No, thank you.