Eunorau Specter S
Updated: September, 2023
If you're in the market for an electric mountain bike that can handle any terrain, look no further than the Eunorau Specter S. This powerful and versatile bike has been highly praised by reviewers for its performance and build quality. One standout feature of the Specter S is its customizable options. With three colors to choose from (black, army green, and leaf camo) and two frame sizes and wheel sizes available, riders can find the perfect fit for their needs. But it's not just about aesthetics—the Specter S is equipped with top-of-the-line components, including a Bafang M620 motor that offers excellent speed and balance. Reviewers have highlighted the torque-sensing pedal assist, which is perfect for tackling uphill climbs, as well as the convenient thumb throttle for additional power when needed. The Specter S doesn't skimp on durability either. The fat puncture-resistant tires make riding on all types of terrain a breeze, while the large 26" to 27.5" wheels contribute to a comfortable and smooth ride. The inclusion of high-quality front and back suspension forks ensures that riders stay comfortable even on bumpy trails and steep hills. Plus, the handlebar-mounted color display makes it easy to keep track of battery levels, ensuring that you're never caught off guard. While the Specter S has received overwhelmingly positive reviews, there are a few drawbacks to consider. The bike weighs around 80 pounds, which is quite heavy and may not be ideal for those who need to carry or transport their bike frequently. Additionally, some reviewers have noted that the battery drains quickly in harsher conditions, so it's important to keep that in mind when planning longer rides. Finally, the brakes and brake pads have been criticized for not feeling very reliable, which may be something to consider if you're planning on tackling more technical trails. Overall, the Eunorau Specter S is an exceptional electric mountain bike that delivers on both performance and affordability. With its robust motor, comfortable ride, and durable construction, it's well-suited for outdoor enthusiasts and adults looking to tackle any terrain. While there are a few minor drawbacks, the Specter S offers a top-notch riding experience that rivals even more expensive options on the market.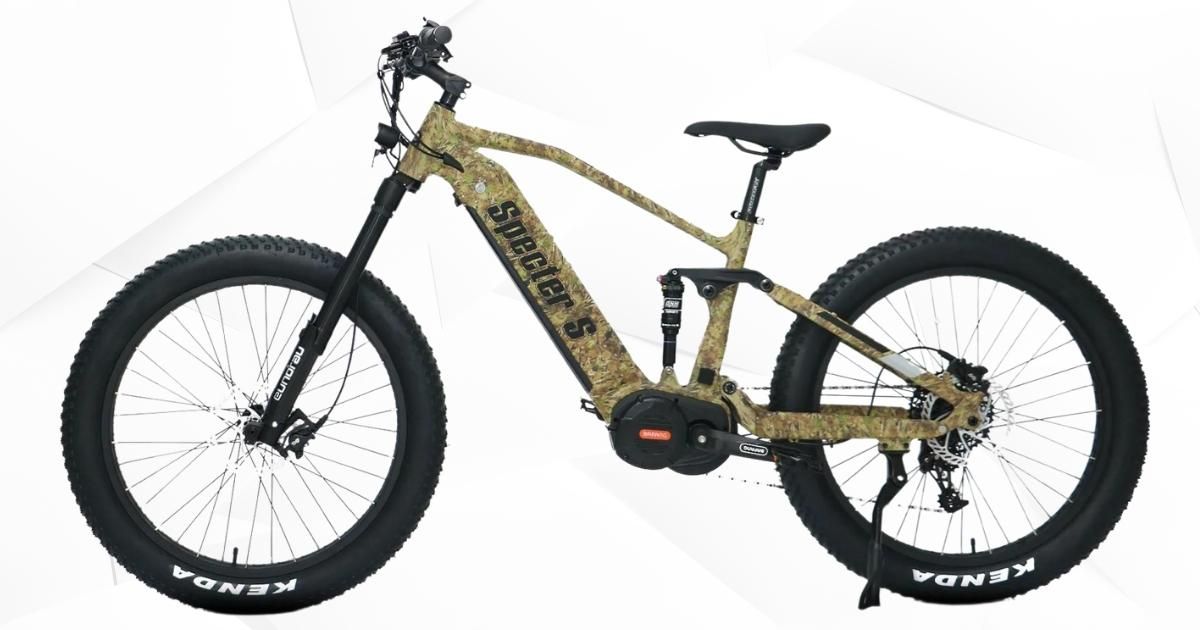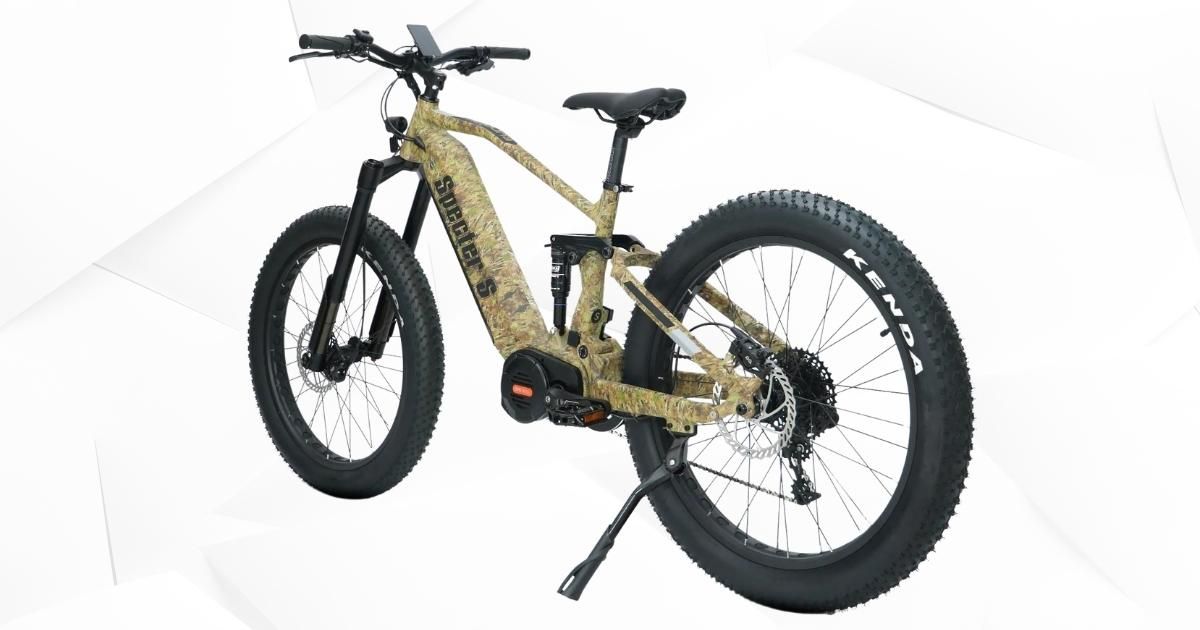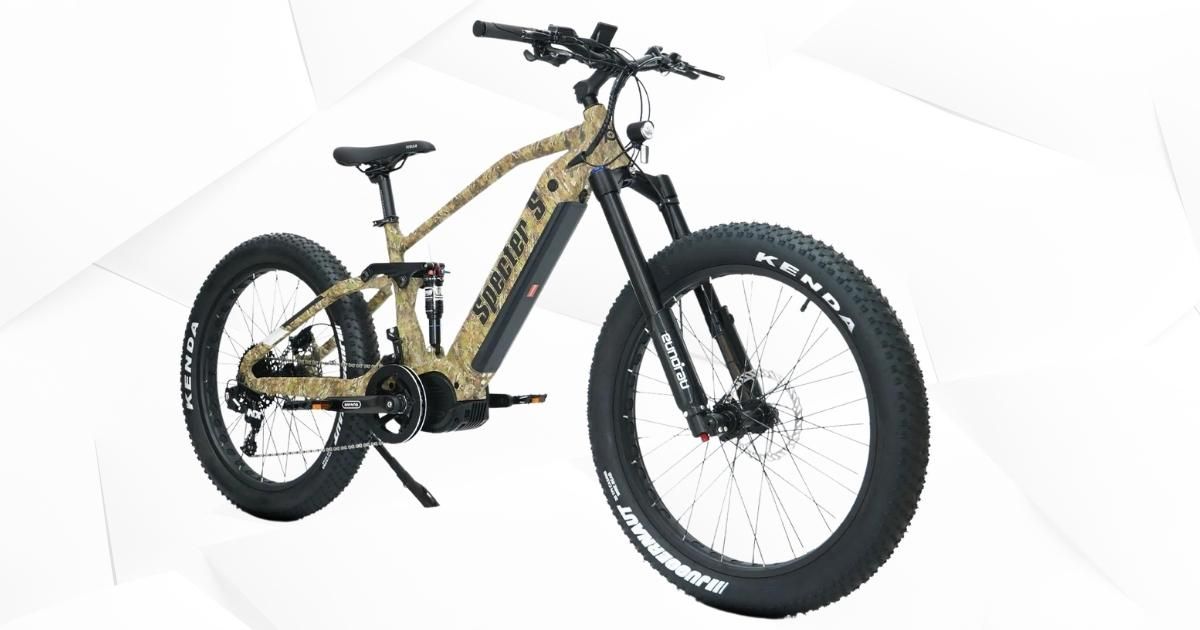 ---
10 Reasons to Buy the Vehicle
The bike is available in three colors: black, army green, and leaf camo.
There are two frame sizes and two wheel sizes to choose from.
Has a powerful Bafang M620 motor that offers excellent speed and balance.
The bike has a torque-sensing pedal assist perfect for uphill.
The pedal assist is paired with a thumb throttle.
Aside from the integrated battery, you can always add a second battery.
The fat puncture-resistant tires will allow you to ride on all terrain.
In addition to the great tires, the large 26'' to 27.5'' wheels make the bike quite comfortable.
The quality front and back suspension forks keep you comfortable while riding up or down hills.
You can use a color display on the handlebars to easily check the battery level.
3 Reasons Not to Buy the Vehicle
At around 80 pounds, the Specter S bike is quite heavy.
The battery quickly drains when riding the bike in harsher conditions.
The brakes and brake pads do not feel very reliable.
---
Reviews
Reviews of the Eunorau Specter S
Eunorau Specter S 48V/14Ah 1000W Full Suspension Fat Tire Electric Bike - Content Team
It is among the best electric fat bikes you can buy in terms of build quality and specs. It is the ideal fat tire mountain bike for adults and outdoor enthusiasts.
Eunorau Specter S review: $3,799 PRO LEVEL, FULL SUSPENSION electric mountain bike - Publishing Team
The Specter S is an exceptionally capable full suspension electric mountain bike with top shelf components all around, incredible frame geometry and enough power and torque to tear up even the steepest inclines.