Evelo Aurora Limited
Updated: September, 2023
If you're in the market for a comfortable and stylish eBike that offers a smooth and effortless riding experience, the Evelo Aurora Limited may be the perfect fit. This full-size commuter eBike is designed with comfort and versatility in mind, making it ideal for leisurely rides, commuting, or running errands around town. The first thing that stands out about the Aurora Limited is its step-through frame design, which makes mounting and dismounting a breeze. This feature is especially beneficial for riders who may have mobility issues or prefer a more accessible option. Additionally, the upright riding position ensures both comfort and visibility, allowing you to take in the sights or navigate busy streets with ease. One of the standout features of the Aurora Limited is its five levels of pedal assist, which can help you go farther and faster across various terrains. Whether you need a little extra boost on uphill climbs or want to maintain a steady pace on flat surfaces, the pedal assist feature has got you covered. The bike also automatically shifts gears based on your chosen pedaling cadence, further enhancing the smooth and effortless riding experience. In terms of aesthetics and functionality, the Aurora Limited doesn't disappoint. The battery is semi-integrated into the frame, improving weight distribution and giving the bike a sleek and streamlined look. Rear lights and fender eyelets provide added safety, especially on rainy days. The bike is equipped with a Gates Carbon Drive Belt, a high-quality belt that offers a clean, quiet, and low maintenance drivetrain. And with an extra-large tire size, the Aurora Limited can handle bumps and rough surfaces while providing a comfortable and quiet ride. While the Aurora Limited has received overwhelmingly positive reviews for its performance and design, there are a few minor drawbacks to consider. Firstly, it may not be suitable for larger riders due to its frame size. Additionally, the bike is slightly heavier compared to other electric bikes, which may be a concern for those who need to frequently lift or transport it. Furthermore, if you're looking for a high-speed eBike for off-road adventures, the Aurora Limited may not be the best choice. Lastly, some users have noted that the grips on the handlebars may rotate slightly, but this can easily be adjusted with proper maintenance. Overall, the Evelo Aurora Limited is a well-rounded eBike that offers a smooth and comfortable riding experience. With its convenient step-through frame, automatic shifting feature, and stylish design, it's a great option for riders seeking a versatile and reliable commuter bike. Whether you're enjoying a leisurely ride, commuting to work, or embarking on spontaneous shopping trips, the Aurora Limited has you covered.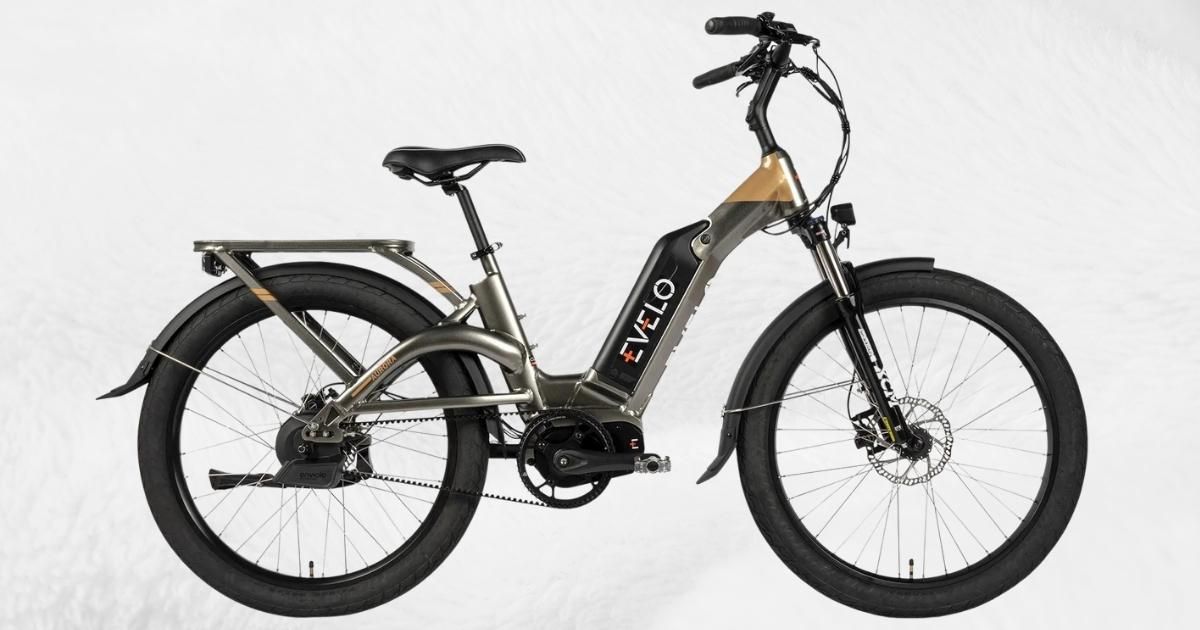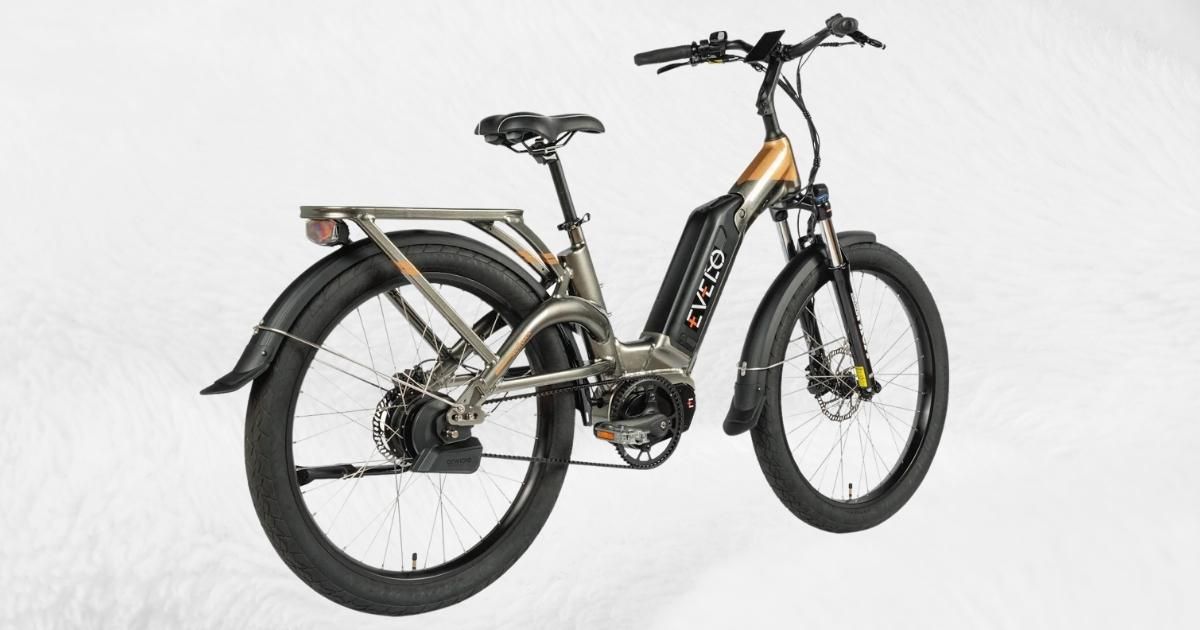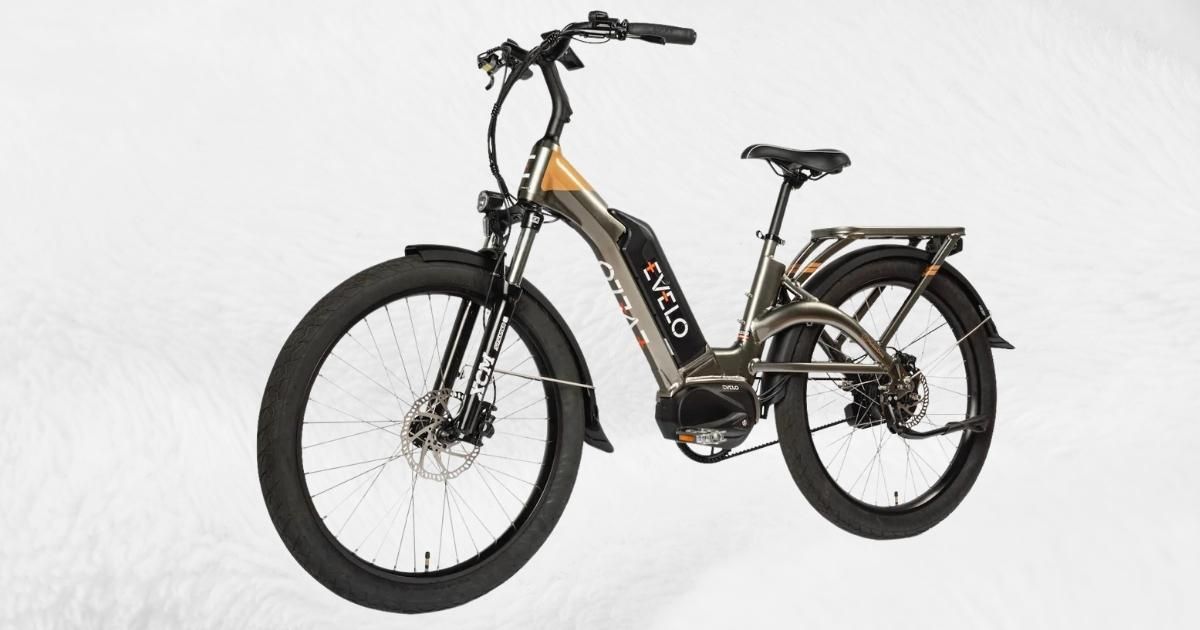 ---
11 Reasons to Buy the Aurora Limited Ebike
The step-through frame design makes mounting and dismounting easy.
The upright position ensures comfort and visibility at all times – even when taking in spectacular views or going into battle against highway traffic.
The five levels of pedal assist help you go farther and faster over various terrains.
The battery is semi-integrated into the frame for improved aesthetics and weight distribution.
It has rear lights and fender eyelets for extra safety on rainy days.
The Aurora Limited ebike uses Gates Carbon Drive Belt, a top-of-the-line belt that gives riders the benefits of a clean, quiet drivetrain.
This bike automatically shifts gears based on your chosen pedaling cadence. It also has a manual shifting feature if you prefer to control the gears yourself.
DIY assembly makes it more convenient to maintain and repair the bike.
Aurora Limited includes a color LCD display to show your speed, battery power, assist mode, and more.
The extra large tires will smooth out the bumps and give you a comfortable, quiet ride in all conditions.
The rear rack offers plenty of cargo room for spontaneous shopping trips.
4 Reasons Not to Buy the Aurora Limited
The Aurora Limited eBike is not ideal for larger riders.
It's a bit heavier than other electric bikes.
Aurora Limited isn't suitable if you're looking for a fast ebike that can take you up a trail at breakneck speed.
The grips may rotate slightly.
---
Bottom Line
The Aurora Limited's top speed is not class-leading, but that doesn't mean it isn't desirable. It's a sweet spot in the price range, has an impressive pedal-assisted speed, and plenty of nifty features. Overall, this model is a strong contender for anyone looking for a Class 2 ebike.
Reviews
Reviews of the Evelo Aurora Limited
EVELO Aurora Limited Electric Bike Review Part 1 – Pictures & Specs - Pete
The EVELO Aurora Limited is a fun and comfortable eBike that steps up the riding experience with automatic shifting so you can focus more on enjoying the ride.
Evelo Aurora Limited pedals better than an $8,000 German e-bike - MIkey G.
EVELO, an American manufacturer of electric bikes, has applied its recipe for the smoothest bike to full size, full-feature comfort commuter e-bike — the Aurora Limited. This is literally the smoothest bike I've ridden… EVELO has cracked the code to smooth, effortless pedaling.