Haibike XDURO ALLMTN 6.0
Updated: August, 2023
Haibike has been designing and engineering regular and electric bikes for years, meaning they have had plenty of time to perfect their bikes, and it's no surprise that their bikes are superb and have many quality parts and outstanding capabilities. When it comes to the electric mountain bikes from this manufacturer, we have to mention the Haibike XDURO ALLMTN 6.0 eMTB. It is a fantastic bike you will be proud to take out on the trails. If you want to learn more about this particular bike, stick with us for this detailed guide and expert reviews!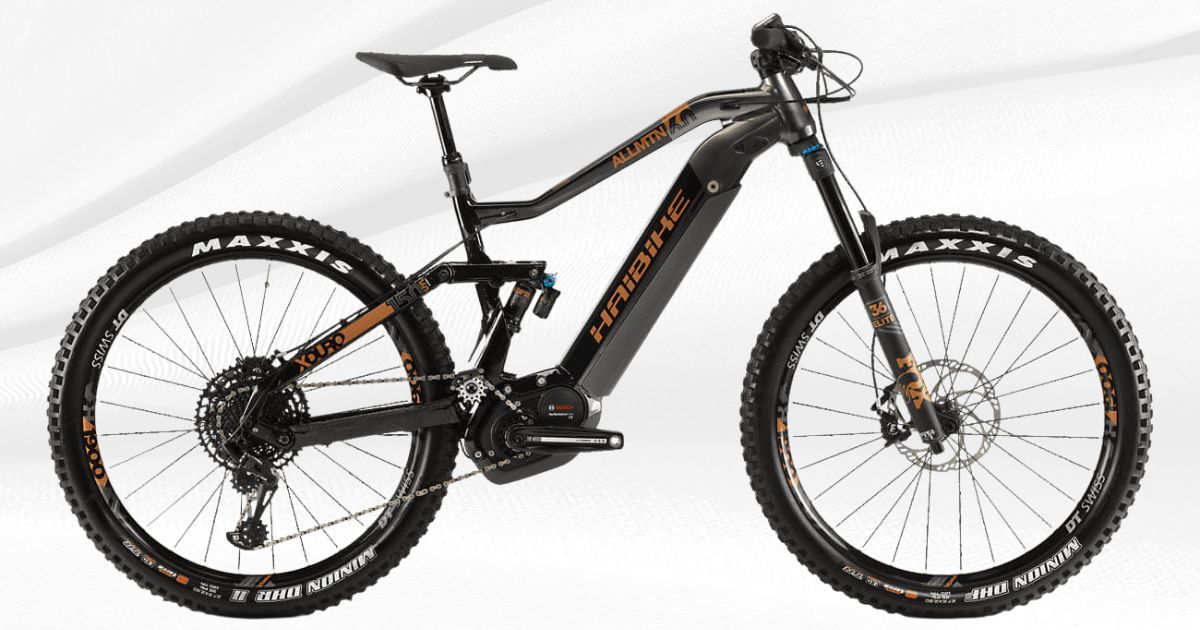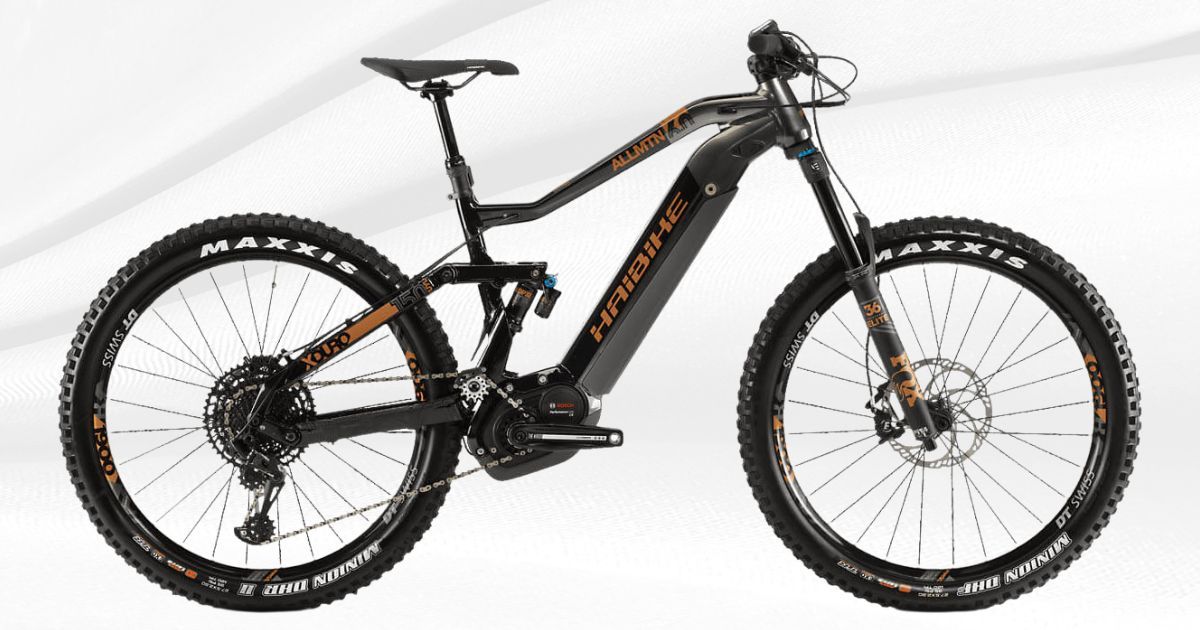 ---
10 Reasons to Buy the XDURO ALLMTB 6.0
It comes in four frame sizes, making it suitable for bikers of different builds and heights.
The battery is integrated into the tube, which keeps it safe and protected.
The quality suspension forks from Fox give the bike a smooth suspension.
It can climb steep uphills and feels stable and comfortable even on the roughest trails.
The Bosch Performance Line CX motor is one of the most powerful motors you will come across, making this bike a beast on the trail.
This bike has four assist levels, allowing you to easily switch between tour, eco, turbo, and e-MTB.
The quality Freeride flat pedals with extra grip ensure your feet will not slip around even when riding in wet conditions.
The extra wide handlebars allow riders to have better control over the bike and better overall stability.
There are quality tires of different sizes and making, but they both feature puncture protection.
It has a powerful but light Bosch charger you can use to charge the battery in under 4 hours.
3 Reasons Not to Buy the XDURO ALLMTB 6.0
The tires that come with the bike are not tubeless, so you may need to upgrade them.
It is quite heavy, making it difficult to transport or lift.
The bike is very expensive, so the price might be a turn-off for some people.
---
Bottom Line
Mountain biking is already fun as it is, but when you have a quality bike, things will be that much better for you. The Haibike XDURO ALLMTN 6.0 Electric Bike might be expensive, but it is worth the investment if you plan on biking on off-road and mountain trails often. It offers impressive quality and many capabilities you will love. So, do not hesitate to check it out!
Reviews
Reviews of the Haibike XDURO ALLMTN 6.0
HAIBIKE XDURO ALLMTN 6.0 - Publishing Team
It's very sturdily built, plenty of suspension and grip, and though it's not cheap, with the higher-end components, it is a lot of bike for the money.
Haibike Xduro ALLMTN 6.0 REVIEW - Andrew Villablanca
For our personal riding style, as much as we like the bike, we hope Haibike can shave off ten pounds from this bike in the near future as it will certainly make it a bit livelier and easier to get off the ground.
Subscribe to Ride Review
Sign up for free for the Ride Review Newsletter - the world's largest newsletter about small electric vehicles - and have chances to win our electric bike and scooter giveaways. Trusted by over 60,000 riders around the world.
No, thank you.