Nanrobot D4+ 2.0
Updated: August, 2023
The Nanrobot D4+ 2.0 is an improvement on the original D4+, which came out a few years ago. This improved version offers better brakes, pneumatic tires, a powerful motor, a foldable, sturdy frame, and the option to add a seat to the scooter.  We can mention other improvements and innovations, but we will ultimately come back to the fact that this is an excellent multi-purpose commuter scooter you can also use on off-road trails.  Want to learn all about the other features and capabilities that make this scooter a great option? Stick around for the rest of the review - you won't regret it!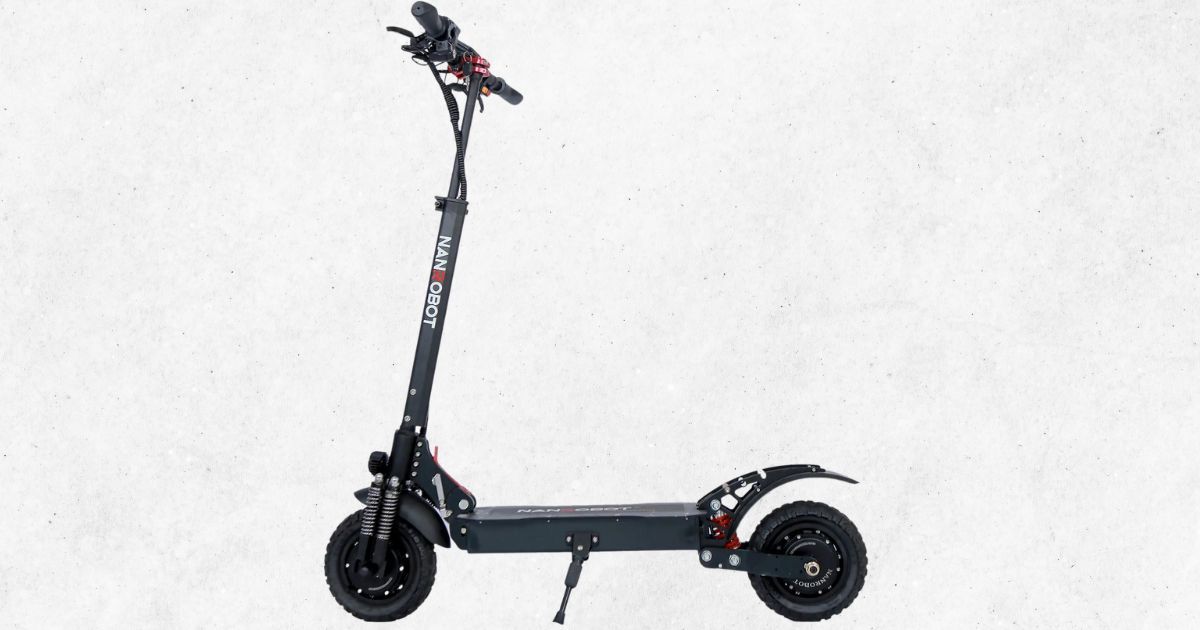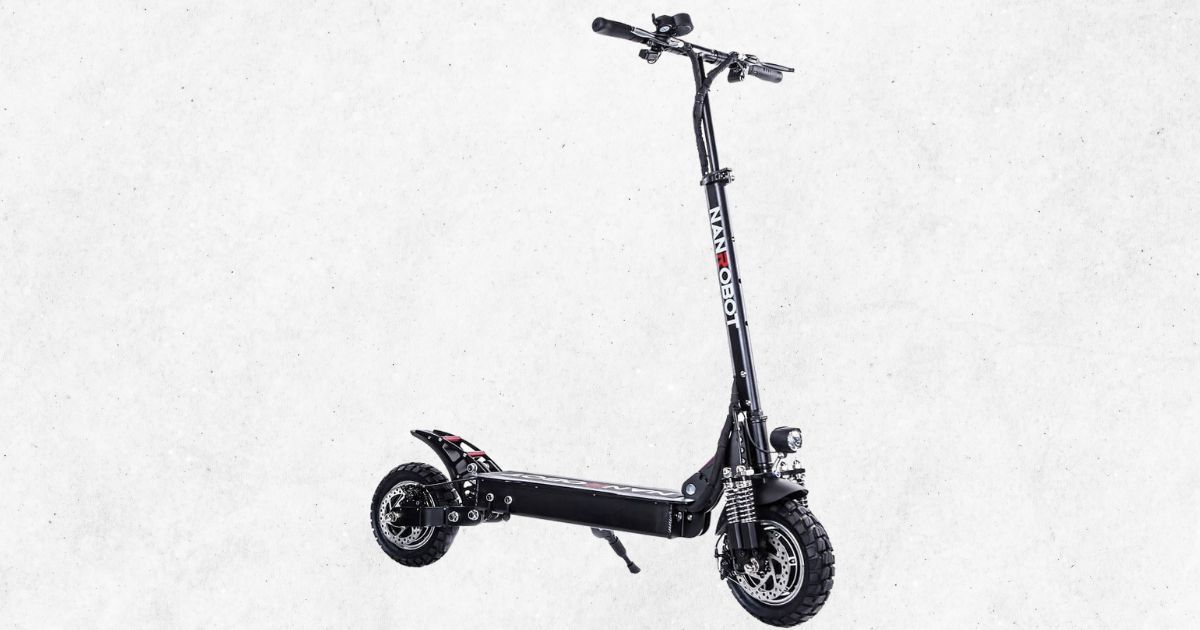 ---
5 Reasons to Buy the Vehicle
The scooter's frame is foldable and can also be fitted with a seat if the rider wants that.
The dual motors allow you to ride for longer while reaching high speeds.
The Lithium battery can help you ride for over 40 miles on a single charge.
The scooter is equipped with off-road tires, making riding on uneven terrain much more comfortable.
The large, sturdy deck helps riders feel comfortable and stable while riding the scooter.
3 Reasons Not to Buy the Vehicle
It takes up to 12 hours to fully charge this scooter.
You can get a second charger for your scooter, but it will come at an additional cost.
Many competitor bikes come with better brakes than the ones on this scooter.
---
Bottom Line
Different people can see scooters differently, depending on their expectations and needs. When it comes to the Nanrobot D4+ 2.0, we can say without a doubt that it's one of the best scooters you can find at the moment. It is a bit heavy, and there are some minor improvements to be made, but its quality is still unparalleled when looking into scooters in the same price range.
Reviews
Reviews of the Nanrobot D4+ 2.0
Nanrobot D4+ 2.0 The pros and cons after a 150 miles electric scooter. -
"I don't care what anybody has said so far; I cannot get this scooter to go over 32 or 33 miles per hour on a flat surface right away."  
NANROBOT D4+ 2.0 ELECTRIC SCOOTER REVIEW - Igor Syunin
"Overall, the D4+ is a very well-made scooter and great value for your money."