Nanrobot D6+
Updated: September, 2023
If you're someone who craves the thrill of off-road riding and wants a powerful e-scooter to tackle any terrain, then the Nanrobot D6+ might just be the perfect ride for you. We at Ride Review have poured through multiple reviews to give you an overview of this impressive machine. One of the standout features of the Nanrobot D6+ is its powerful mid to high-powered motor, making it an ideal choice for riders who appreciate speed. Reviewers have praised its impressive range, allowing for long rides without the worry of running out of juice. But it's not just the power that makes the Nanrobot D6+ shine. It's equipped with tires suitable for off-road riding, giving you the freedom to explore beyond the paved roads. Whether you're cruising through the city or venturing into the wilderness, this scooter has you covered. Safety is always a top priority, and the Nanrobot D6+ delivers with its hydraulic disc brakes. Reviewers have commended the scooter's ability to come to a quick and controlled stop, providing riders with peace of mind. For those who enjoy night rides, the Nanrobot D6+ features a front light that helps illuminate the path ahead. While some reviewers mentioned that the lights could be brighter for optimal visibility, it still provides some level of safety during after-dark adventures. Comfort is also a priority with the Nanrobot D6+. Its spacious deck allows for a comfortable riding experience, while also providing a sense of security. Plus, the scooter's super easy charger ensures effortless charging, so you can spend less time waiting and more time riding. Of course, no product is without its downsides. Some reviewers noted that the suspension could be improved, with competitor scooters offering better suspension for a smoother ride. Additionally, there were mentions of a better locking mechanism being desirable to keep the scooter securely folded. Overall, the Nanrobot D6+ is a solid choice for riders who crave power, range, and off-road capabilities. It's a versatile scooter that handles both urban commutes and adventurous off-roading with ease. So, if you're someone who enjoys speed and occasional rough terrain rides, the Nanrobot D6+ is definitely worth considering.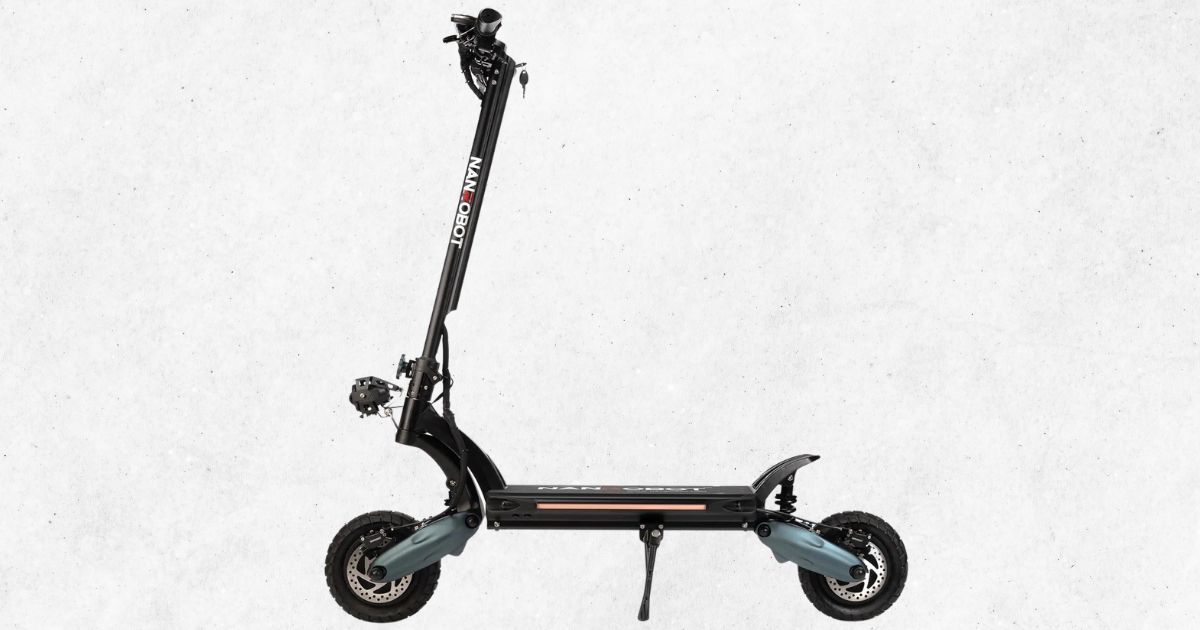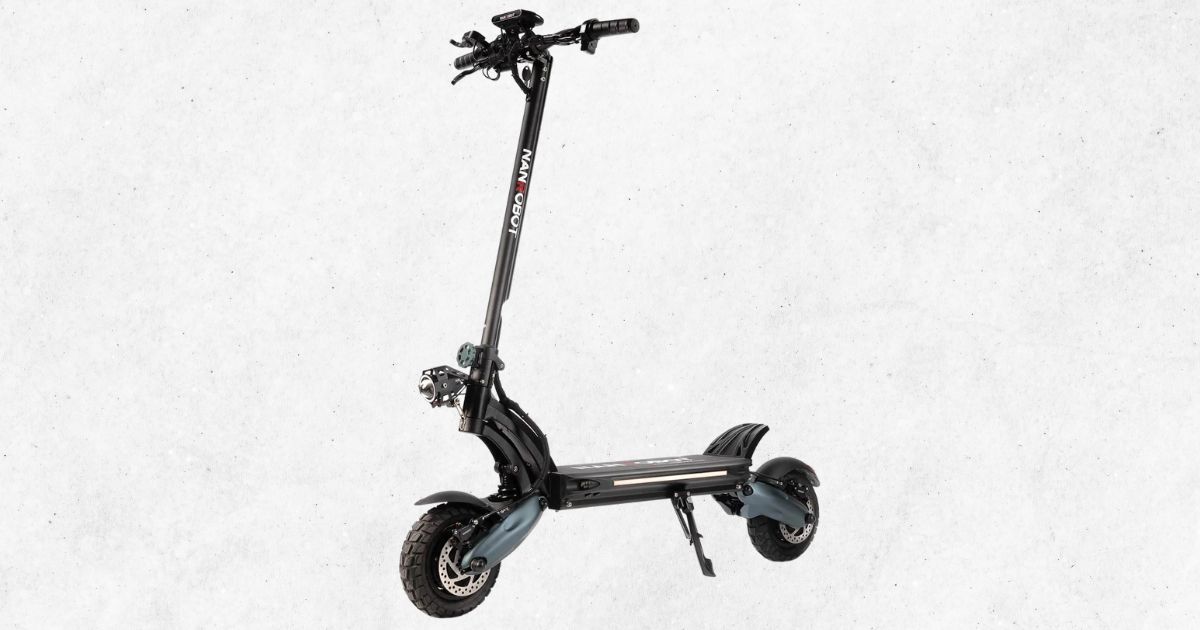 ---
5 Reasons to Buy the Vehicle
The scooter is equipped with tires suitable for off-road riding.
Hydraulic disc brakes allow you to stop with a light push on the lever.
The scooter has a front light that helps riders see in the dark.
The spacious deck allows you to ride comfortably while also feeling safe.
The super easy charger allows effortless charging.
3 Reasons Not to Buy the Vehicle
Even though there are lights on the scooter, they're not bright enough for night riding.
Some competitor scooters have better suspension than this scooter.
There could be a better locking mechanism to keep the bike in a folded position.
---
Bottom Line
Considering that this is one of the more affordable electric scooters from Nanrobot, the D6+ could be an excellent option for people on a tight budget. For a great price, you'll get a scooter you can ride on off-road trails and in an urban environment.  The Nanrobot D6+ is an excellent folding electric scooter you should look into. If this scooter fits your needs, do not hesitate to purchase it. We bet you will not be disappointed!
Reviews
Reviews of the Nanrobot D6+
Nanrobot D6+ Electric Scooter Review - James Heath
"This electric scooter works well for just casual commutes and also for off-roading. If you like speed and ride occasionally on rough terrain, you can definitely consider Nanrobot D6+."
Nanrobot D6+ Electric Scooter Review - Daniel Foley
"From its massive battery and dual motor to its solid brake system and innovative LED lights, this machine is armed to the teeth to tackle any urban and/or off-road terrain."
Subscribe to Ride Review
Sign up for free for the Ride Review Newsletter - the world's largest newsletter about small electric vehicles - and have chances to win our electric bike and scooter giveaways. Trusted by over 60,000 riders around the world.
No, thank you.