Segway Ninebot F40
Updated: September, 2023
If there's one thing I've learned from my years of testing and reviewing micromobility vehicles, it's that finding the perfect balance between power, convenience, and affordability is no easy feat. But every once in a while, a product comes along that impresses us with its capabilities. The Segway Ninebot F40 is one such product. Let me start by sharing a personal anecdote. Last summer, I decided to take a break from my usual eBike routine and test out the Segway Ninebot F40. I had heard great things about its speed and range, so I was excited to see if it lived up to the hype. As I cruised down the city streets, I couldn't help but feel a sense of exhilaration. With a top speed of 18.6 mph and a range of up to 25 miles, this scooter truly delivers on its promises. But speed and range aren't the only things that set the Ninebot F40 apart. It also boasts three unique operating modes that adapt to your riding style, ensuring an optimal experience every time. Whether you prefer a leisurely cruise or a more thrilling ride, this scooter has you covered. One thing that impressed me about the Ninebot F40 is its water resistance rating of IPX 5. This means that you don't have to worry about getting caught in the rain or splashing through puddles on your ride. It's the little details like this that really make a difference when it comes to user experience. However, it's important to note that the Ninebot F40 does have its drawbacks. Some reviewers have mentioned that navigating the menus can be cumbersome due to the scooter's single button design. While this may not be a dealbreaker for everyone, it's something to consider if you prioritize ease of use. Additionally, there are other options available in the same price range that may offer a more comprehensive set of features. It's always worth comparing different models to find the right fit for your specific needs. In terms of handling, the Ninebot F40 may not be the easiest vehicle to maneuver. Some reviewers have mentioned that it takes some getting used to, especially for those who are new to scooters. If you're an experienced rider, this may not be a major concern, but for beginners, it's something to keep in mind. Overall, the Segway Ninebot F40 offers a powerful and thrilling ride, with impressive speed and range. While it may have a few minor flaws, it's still a solid choice for those looking for an eScooter that delivers on performance. So if you're in the market for a reliable and exhilarating micromobility vehicle, the Ninebot F40 is certainly worth considering.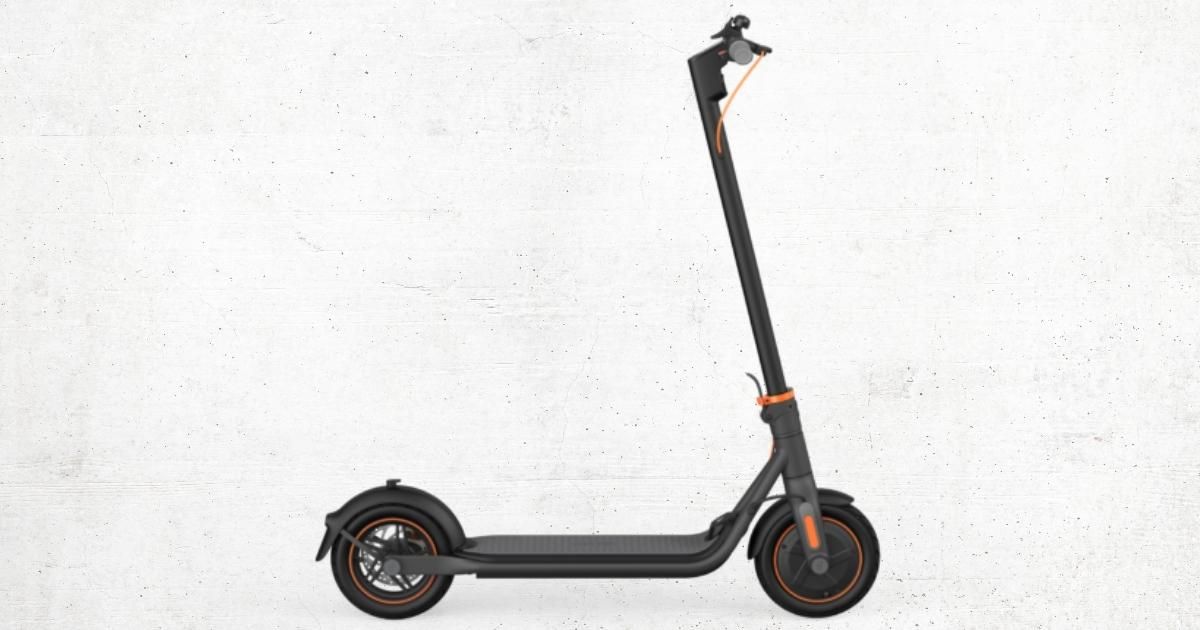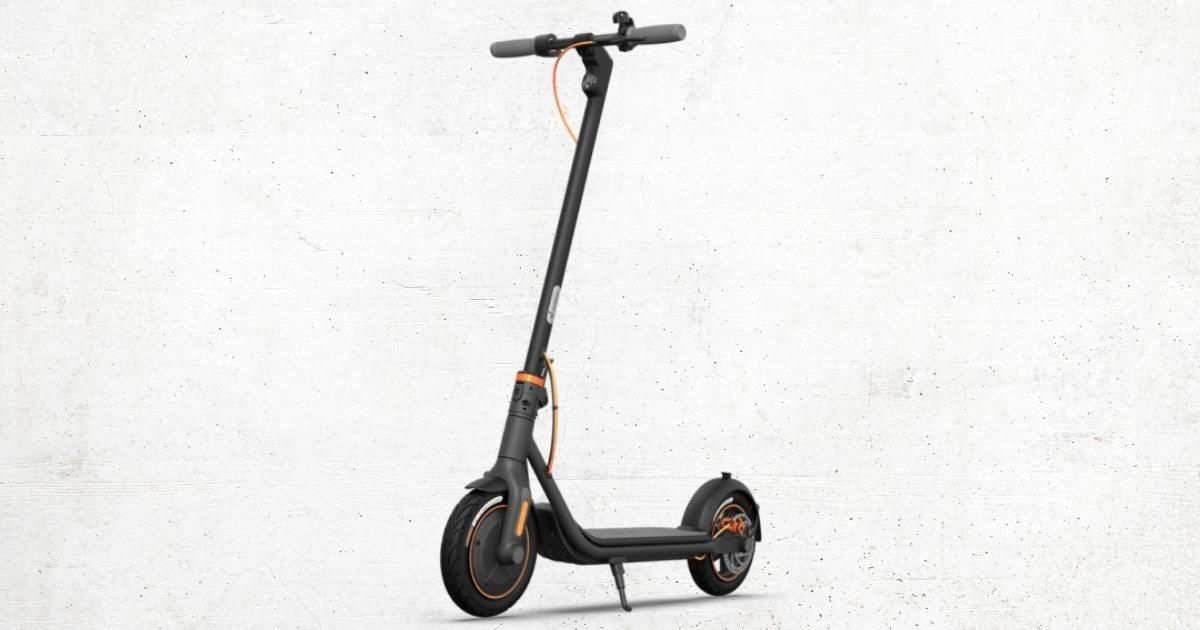 ---
5 Reasons to buy the Segway Ninebot F40
The Segway Ninebot F40 has a max speed of 18.6 mph.
Has a range of up to 25 miles
Three unique operating modes assist you in having an optimal experience.
Comes with a water resistance rating of IPX 5.
The featured regenerative braking system ensures smooth rides.
3 Reasons Not to Buy the Segway Ninebot F40
Only has one button, making it cumbersome when it comes to navigating menus.
There are better options in the same price range.
Not the easiest vehicle to handle.
---
Bottom Line
The new Ninebot F40 from Segway is the way to go if comfort and convenience are what you're looking for in an electric scooter. Having integrated components in the steering tube gives a sleek and neat look to its chassis.
Reviews
Reviews of the Segway Ninebot F40
Segway Ninebot F40 E-Scooter REVIEW - Pat Pilcher
The F40 makes getting about both affordable and fun.
Segway Ninebot F40: Finally, A Segway with Pneumatic tires! - Ross W.
The Ninebot F40 is the most powerful F series scooter.
Segway Ninebot F40 Review – Solid Scooter From Trusted Brand - James Heath
The handlebar of this Ninebot scooter is comfortable. Nothing fancy there and not many buttons. Just a braking lever, a bell, a display, and a thumb-throttle. I really like the grips. They don't move around and they provide a good grip.
Subscribe to Ride Review
Sign up for free for the Ride Review Newsletter - the world's largest newsletter about small electric vehicles - and have chances to win our electric bike and scooter giveaways. Trusted by over 60,000 riders around the world.
No, thank you.