Teamgee H20 Mini
Updated: September, 2023
Picture this: it's a sunny Sunday morning and the streets are practically empty. You hop on your electric skateboard and cruise through the neighborhood, feeling the wind in your hair and the thrill of the ride. As you turn the corner, you effortlessly navigate through tight spaces thanks to the functional kicktail on your Teamgee H20 Mini, a true urban warrior. At Ride Review, we're passionate about finding the perfect micromobility vehicles for every rider, and the Teamgee H20 Mini has caught our attention. With a range of up to 18 miles per charge, this electric skateboard is tailor-made for the bustling streets of the city. No need to worry about getting stuck in traffic or scrambling for a parking spot - you have the freedom to zip around at speeds of up to 24 mph. One standout feature of the H20 Mini is its dual hub motors, which provide ample power to tackle any incline or obstacle. Whether you're zipping up a hill or racing through the streets, you can rely on the H20 Mini to deliver a smooth and exhilarating ride. And with the choice of four ride modes, you can adjust the speed and responsiveness to match your skill level and needs. Weighing in at a lightweight design, the H20 Mini is incredibly portable. You can easily carry it with you on public transportation or stow it under your desk at work. Plus, the rubber wheels ensure a comfortable ride, absorbing shocks and vibrations from rough pavement or cracks in the road. The design of the Teamgee H20 Mini is another standout feature. With its top-notch craftsmanship and sleek aesthetic, this electric skateboard is sure to turn heads wherever you go. And don't worry about getting started - the included skate tools make it easy to assemble and customize your board to your liking. Of course, no review would be complete without mentioning a few drawbacks. Some users have noted that changing the battery requires ripping up the existing grip tape, which can be a hassle. Additionally, the brakes on the H20 Mini are stronger than expected, which can make stopping and controlling the board a bit challenging for beginners. Lastly, the use of sensorless motors may lead to decreased performance compared to other models on the market. In conclusion, the Teamgee H20 Mini is a versatile and powerful electric skateboard that excels in urban environments. With its impressive range, lightweight design, and sleek aesthetics, this board is a great option for those looking to navigate crowded streets with ease. Just be aware of the minor trade-offs, such as battery replacement and brake strength. So, hop on the H20 Mini and embrace the joy of electric skateboarding.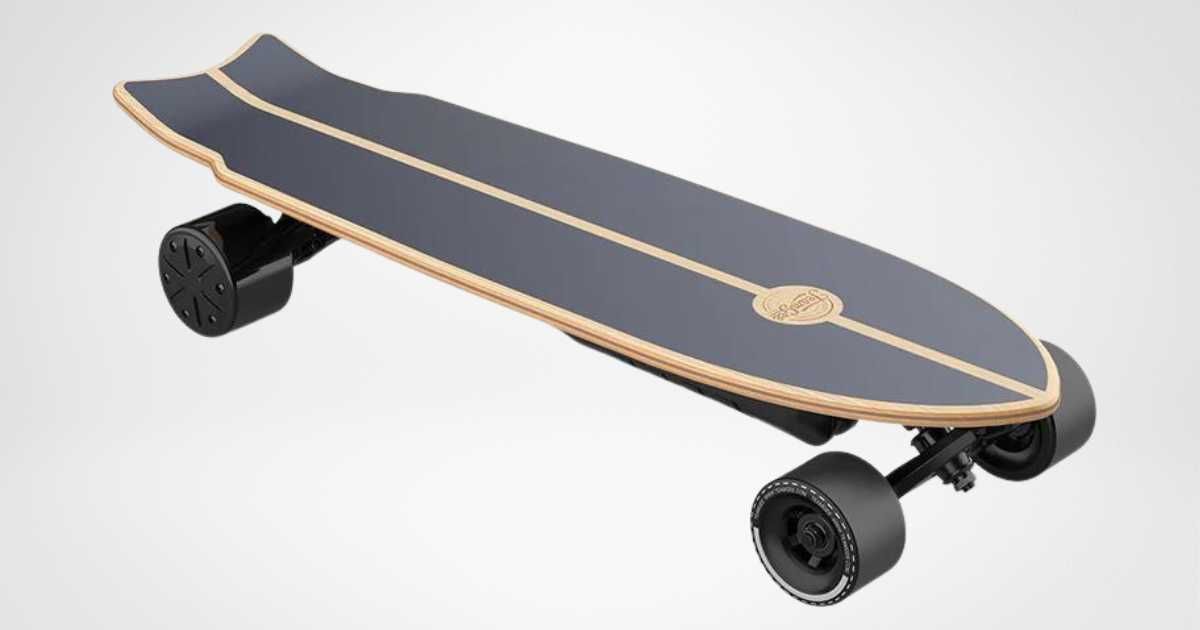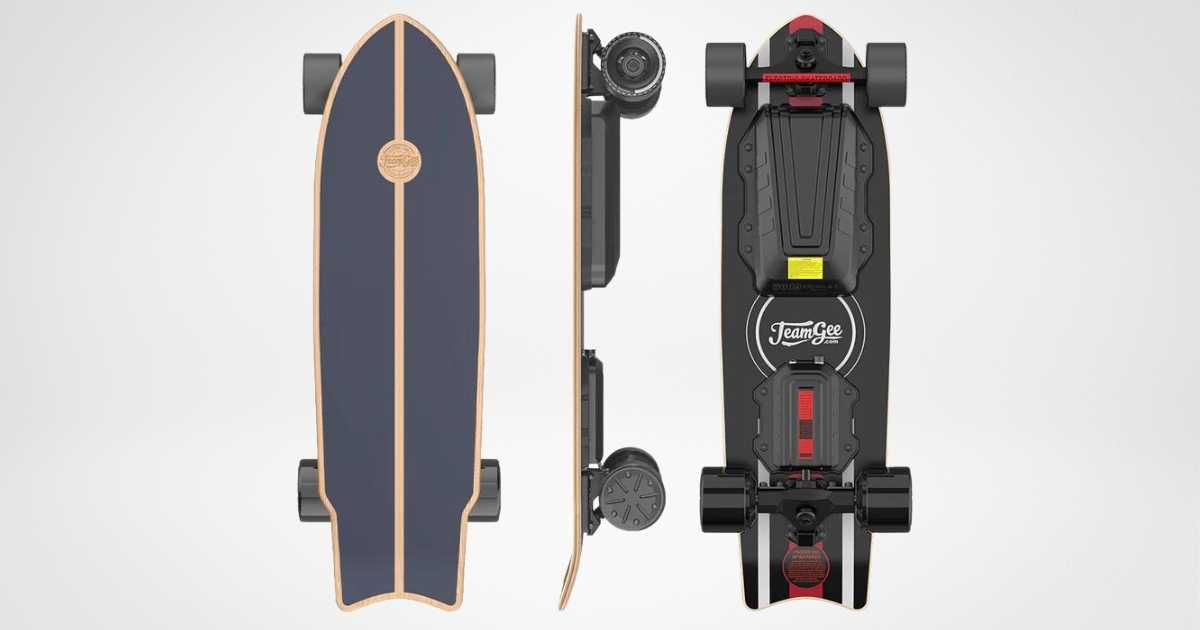 ---
10 Reasons to Buy the Teamgee H20 Mini Electric Skateboard
With a range of up to 18 miles per charge, the Teamgee H20 Mini electric skateboard is perfect for urban environments.
The functional kicktail makes it easy to maneuver through tight spaces.
Dual hub motors provide plenty of power.
The lightweight design makes it easy to carry with you wherever you go.
The rubber wheels provide a smooth and comfortable ride.
It can reach speeds of up to 24 mph.
Choose from one of four ride modes to match your skill level and needs.
Control your electric skateboard with ease using the remote control with LCD – even from up to 20 meters away!
The design of the board is top-notch and sure to turn heads when you're cruising around town.
Teamgee H20 Mini comes with skate tools to make it easy for you to get started.
3 Reasons Not to Buy the Teamgee H20 Mini Electric Skateboard
Changing the battery requires you to rip up the existing grip tape.
Brakes are stronger than expected which can make stopping and controlling your board more difficult than it needs to be.
Teamgee H20 Mini electric skateboard uses sensorless motors, which can lead to decreased performance.
---
Bottom Line
If you are looking for an electric skateboard that delivers solid performance at a great price, look no further than the Teamgee H20 Mini. This lightweight board is designed to provide hassle-free riding, and its high-power motor and sturdy construction make it ideal for everything from daily commutes to weekend excursions.  Whether you are carving around tight city streets or zooming along smooth pathways, the Teamgee H20 Mini will get you there in style.
Reviews
Reviews of the Teamgee H20 Mini
Teamgee H20 Mini Review - Publishing Team
The remote is fantastic. For starters, it's pretty big.
The Best Mini Electric Skateboards and Penny Boards - Charles Harris
If there's one thing making this model economical, it's the presence of skate tools in the package.
Subscribe to Ride Review
Sign up for free for the Ride Review Newsletter - the world's largest newsletter about small electric vehicles - and have chances to win our electric bike and scooter giveaways. Trusted by over 60,000 riders around the world.
No, thank you.