Teamgee H20T
Updated: September, 2023
If you're looking for an electric skateboard that offers incredible speed, range, and control, then the Teamgee H20T should definitely be on your radar. With its impressive features and standout design, this electric skateboard is a top contender in the world of micro-mobility. One of the standout features of the Teamgee H20T is its exceptional range. With the ability to travel up to 22 miles on a single charge, this electric skateboard is perfect for longer commutes or leisurely rides. No need to worry about running out of juice halfway through your journey. Plus, with its powerful motor, you can reach speeds of up to 26 mph, giving you that exhilarating adrenaline rush whenever you need it. What sets the Teamgee H20T apart from other electric skateboards is its unparalleled control system. Riders praise its maneuverability and stability, allowing for smooth and precise movements. Switching between riding modes is a breeze with the handheld remote, which also provides convenient control over speed and acceleration. And while the brake modes may require some practice to master, once you get the hang of it, you'll appreciate the added control and safety they provide. Another noteworthy feature of the Teamgee H20T is its construction. The maple and fiberglass deck not only adds to its aesthetic appeal but also ensures durability and strength. Coupled with the wider tires and antiskid capabilities, this electric skateboard offers a stable and secure riding experience, even on rough terrain. While the Teamgee H20T has many commendable features, there are a few drawbacks to consider. Firstly, there are no LED lights included, so night-time riding may not be as convenient. Additionally, the skateboard is known to be heavy, making it less portable and more challenging to carry around. In summary, the Teamgee H20T electric skateboard is a powerhouse with its impressive range, speed, and control. Whether you're a daily commuter or a casual rider, this board is built to deliver a thrilling and stable experience. While it may have some minor drawbacks, its overall performance and design make it a top choice for electric skateboard enthusiasts.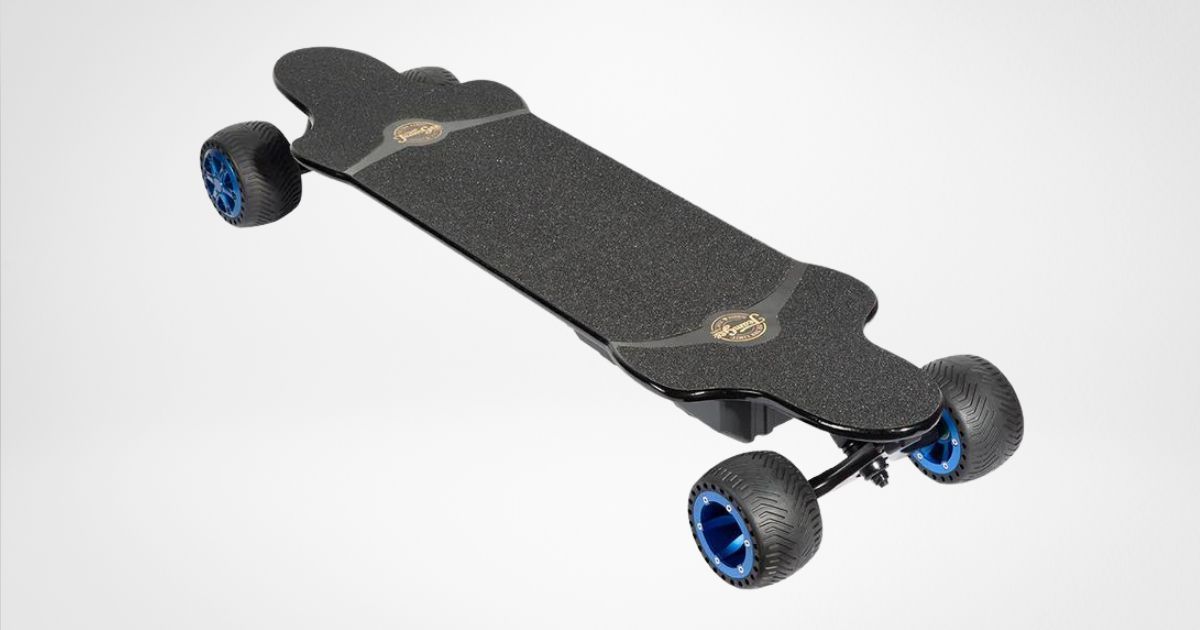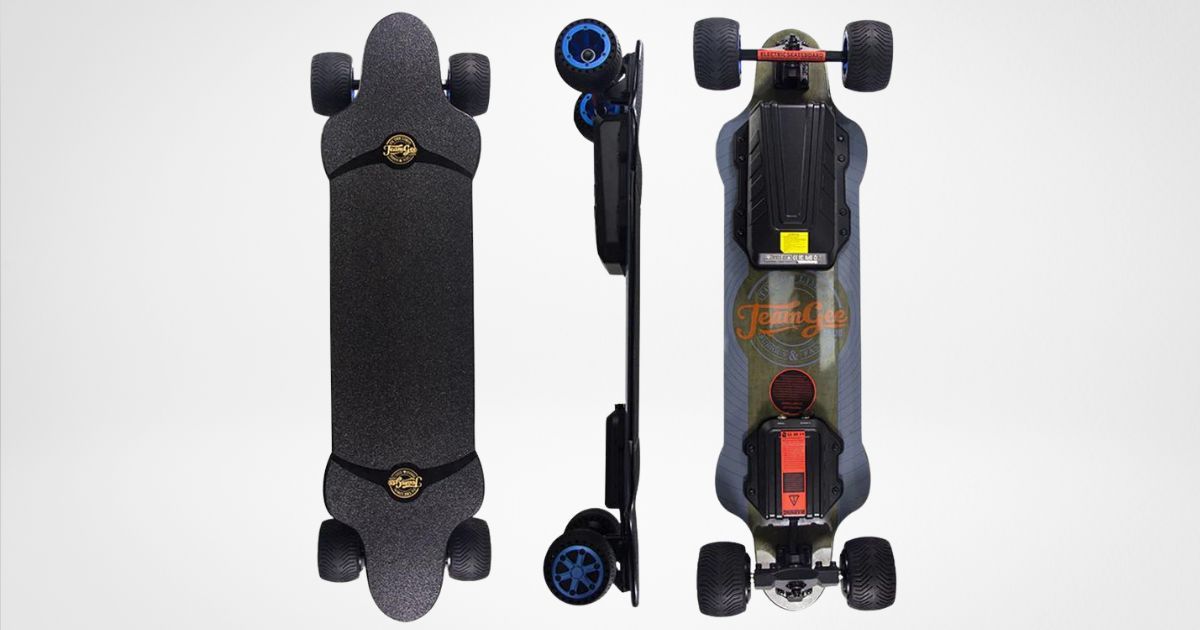 ---
10 Reasons to Buy the Teamgee H20T Electric Skateboard
The Teamgee H20T electric skateboard can travel up to 22 miles on a single charge.
Its unparalleled control system gives riders maneuverability and stability.
The lightning-fast acceleration means you'll never have to wait long for that adrenaline rush again.
The handheld remote makes controlling your board easy and convenient.
You'll love the rubber wheels that provide a smooth ride.
The stable foot placement ensures a safe and comfortable experience as you ride.
Reach speeds of up to 26 mph with the powerful motor.
The cruise control mode is perfect for those who want to take things easy.
Cruise effortlessly on rugged roads.
This board is built for performance, handling up to 30% inclines with ease.
3 Reasons Not to Buy the Teamgee H20T Electric Skateboard
Brake modes can be difficult to master, requiring practice and an understanding of how each mode operates.
It does not have LED lights for night use.
The Teamgee H20T is known to be heavy, which can make it difficult to carry around.
---
Bottom Line
Looking for a high-performance electric skateboard that can take on any terrain? Look no further than the Teamgee H20T. With its powerful motor and sturdy construction, the H20T delivers an ultra-smooth ride whether you're cruising down city streets or carving through forest trails.  Whether you're a beginner looking to learn new skateboard tricks or an experienced rider looking for a fun challenge, the H20T is the perfect board for you.
Reviews
Reviews of the Teamgee H20T
Teamgee H20T Review: the best budget all terrain electric skateboard? - Chris
It might be one of the most stable riding skateboards not only because of the wider tires but because of the antiskid capabilities.
Teamgee H20T Electric Skateboard Review 2022 - Publishing Team
You can use the remote to switch between riding modes that not only limit the top speed but also minimize the kick during acceleration.
Subscribe to Ride Review
Sign up for free for the Ride Review Newsletter - the world's largest newsletter about small electric vehicles - and have chances to win our electric bike and scooter giveaways. Trusted by over 60,000 riders around the world.
No, thank you.