With the release of their updated Pace 500.3 and 350.3 e-bikes, Aventon introduces some key upgrades to make a great product line even better.
The biggest upgrade to the Pace models is the new torque sensor, which creates a much smoother pedal-assist experience for the rider especially when it comes to climbing hills and starting from a dead stop. Third-Gen Pace models will also include a rear-mounted tail light and turn signals, a valuable safety feature that should not be overlooked. Lastly, for those who need to go the distance, the new Pace offers a "low-power mode" to optimize the range of a single charge to up to 60 miles.
As far as the actual design goes, the swept-back handlebars and upright seating of the Pace makes it a comfortable cruiser above all else. Coming in at $1,699, the Pace 500.3 is $300 more expensive than its predecessor. The new Pace 350.3 is also available as a slightly cheaper option, with a 350 W motor rather than 500 and a smaller battery, but only in retail locations.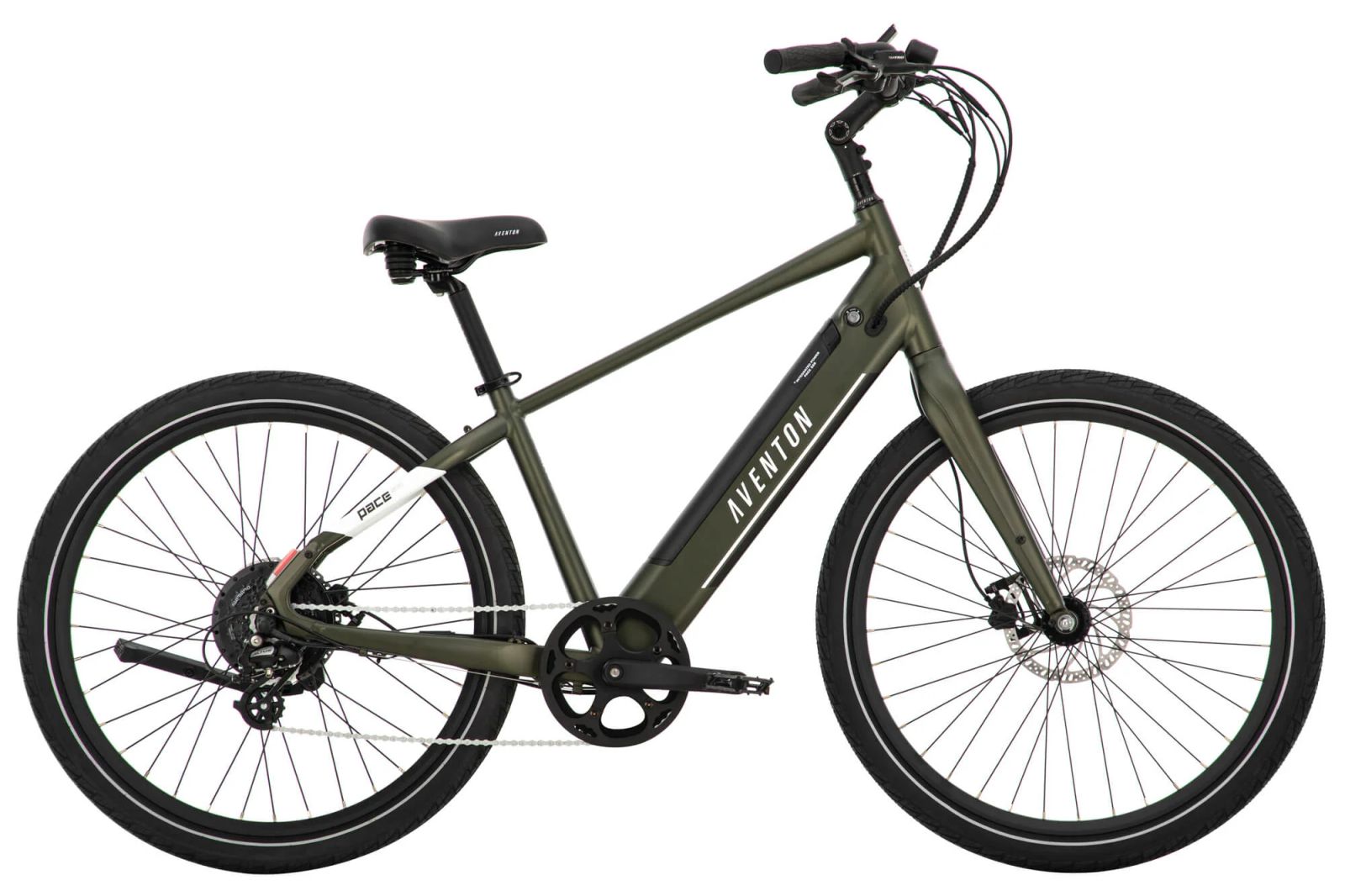 What other reviewers are saying
5 Reasons to Buy the Aventon Pace
New torque sensor gives a much smoother riding experience especially for hills and starting from a dead stop
Turn signals create a new level of safety and visibility on the road
Step-through and step-over frame options can offer a comfortable ride regardless of your preference
Swept-back handlebars and upright seating position keeps rider relaxed and also alert of his/her surroundings
LCD display gives rider full visibility into the speed and range of the bike, as well as app-integration capabilities
2 Reasons Not to Buy the Aventon Pace
With a maximum range of 60 miles on the lowest power, the Pace may not be the best option for long-distance trips
Due to some of its more premium features, the Pace is not a "budget" e-bike; you may find comparable models for less than $1,699
Bottom Line
If you're looking for a high-quality electric cruiser, you really can't go wrong with Aventon.