Emojo Caddy Pro
Updated: August, 2023
The Emojo Caddy Pro is quickly becoming a popular choice for those looking for a stylish and efficient way to get around town. But is it the right choice for you? In this article, we'll take a closer look at the pros and cons of the Emojo Caddy Pro to help you decide if it's the right ebike for you. Keep reading to learn more!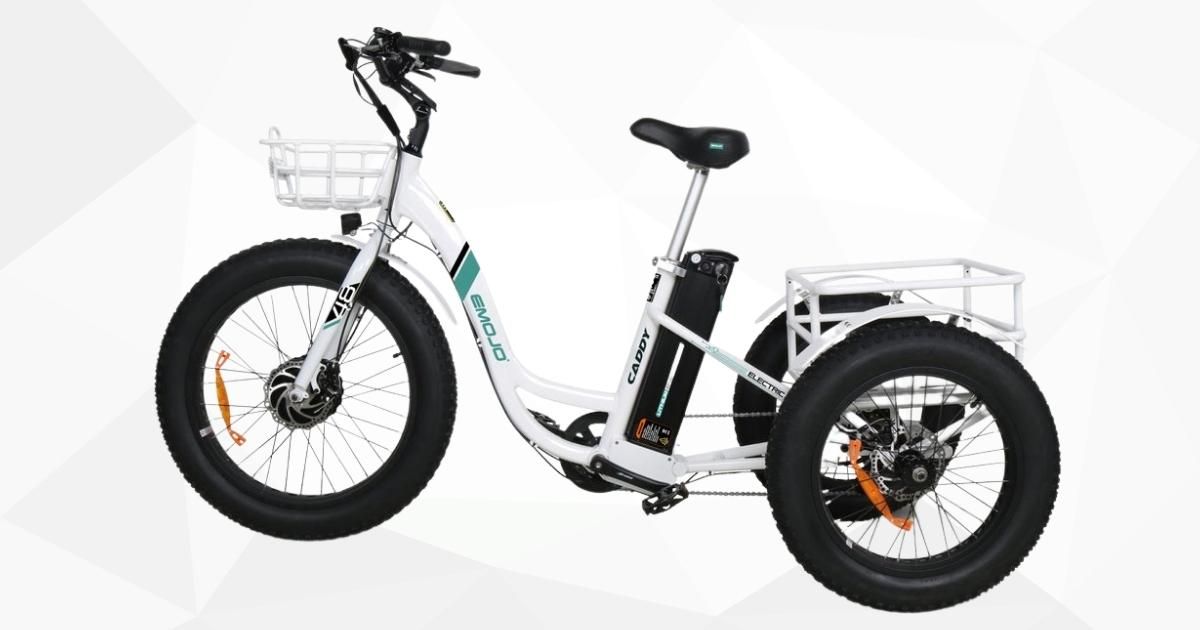 ---
10 Reasons to Buy the Emojo Caddy Pro
The fat tires on this bike will give you the traction you need.
The front suspension fork and suspension seat post make even the bumpiest roads feel smooth.
With a sleek design, this trike is as beautiful as it is functional.
It brakes powerfully and smoothly with the hydraulic brakes.
You'll reach maximum speed quickly and easily with the 7-speed transmission.
The battery-integrated headlights will help keep you safe while riding at night.
The seating on this etrike will make your ride comfortable no matter how long it is.
The swept-back handlebars will give you a more relaxed posture while riding.
The ergonomic rubber grips make it easy to grip and steer.
The angled stem is adjustable so you can customize your ride however you want.
3 Reasons Not to Buy the Emojo Caddy Pro
At around 90 pounds, it's on the heavy side, making it difficult to transport if you don't have a garage or storage shed.
At almost $3,000, it's one of the more expensive models on the market.
Though it comes partially assembled, you will still need to put in some work to get it ready to ride.
---
Bottom Line
The Emojo Caddy Pro is an electric tricycle that has a lot to offer riders. It is a good-performing bike that is comfortable to ride. It is also a stylish bike. A few downsides of the bike are the cost and the need to assemble it. However, riders who are willing to invest in the bike will be rewarded with a good performing and comfortable ride.
Reviews
Reviews of the Emojo Caddy Pro
Emojo Caddy Pro Electric Tricycle Review - Publishing Team
The battery is strong and can give you a fun long ride on a full charge.
Emojo Caddy Pro Electric Trike Review - Brady Meyers
Though the 500-watt motor power can easily reach 20 miles per hour and the battery can get 35 miles of use out of a single charge, there is no reverse function, which could make it somewhat difficult to back into a parking space.