Himiway Rhino Pro
Updated: September, 2023
At Ride Review, we're always on the lookout for eBikes that stand out from the crowd, and it seems we've found one in the Himiway Rhino Pro. This unique eBike has caught our attention, and for all the right reasons. One of the standout features of the Rhino Pro is its frame design. Crafted from 6061 aluminum, this bike is designed to accommodate not one, but two internal batteries. Yes, you heard that right. The dual-battery system comes standard, providing riders with an impressive 1,440 Wh of total capacity. According to Himiway, this translates to an incredible range of up to 100 miles (160 km). That's enough to keep you cruising for days on end without needing a recharge. In terms of performance, the Rhino Pro doesn't disappoint. Equipped with a powerful motor, this eBike delivers a smooth ride on any terrain. Whether you're conquering steep hills or cruising along flat roads, this bike has the power to tackle it all. Plus, with a payload capacity of 400lbs, the Rhino Pro can handle the weight of both you and your gear without breaking a sweat. Safety is always a top priority when it comes to eBikes, and the Rhino Pro doesn't skimp in this area. With hydraulic brakes, riders can enjoy powerful braking performance and durability, ensuring a safe and controlled ride. The bike is also equipped with an integrated brake light, further enhancing visibility on the road. Speaking of visibility, the R&D luminosity spotlight provides improved visibility for night riding, adding an extra layer of safety for those late-night adventures. Comfort is key, especially during long rides, and the Rhino Pro delivers in this aspect as well. With a comfortable saddle and a suspension fork designed to cushion against noise and discomfort, riders can enjoy a smooth and enjoyable ride, no matter the distance. Of course, no eBike is without its drawbacks, and the Rhino Pro is no exception. Some riders have found the fat tires to be a bit difficult to pedal, especially on flat surfaces. Additionally, the bike's weight can be a challenge, making it less portable compared to other eBikes on the market. Lastly, while the suspension fork provides a cushioned ride, some riders have noted that it may not be as efficient on more technical terrains. Despite these minor cons, the Himiway Rhino Pro remains a top contender in the eBike market. With its unique frame design, impressive range, and powerful motor, this eBike is perfect for adventurous riders looking to tackle any terrain with ease. Add in the safety features, comfortable ride, and two-year warranty, and you've got yourself a winner. So, if you're in the market for an eBike that combines power, range, and safety, the Himiway Rhino Pro is definitely worth considering. Get ready to embark on exciting and unforgettable rides with this one-of-a-kind eBike.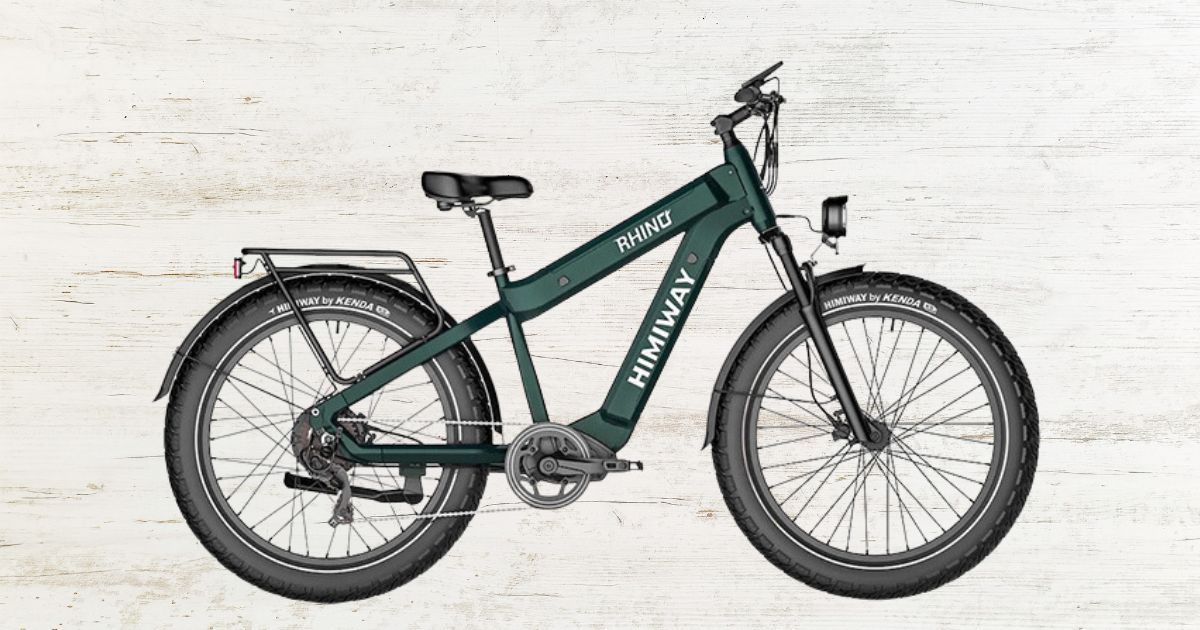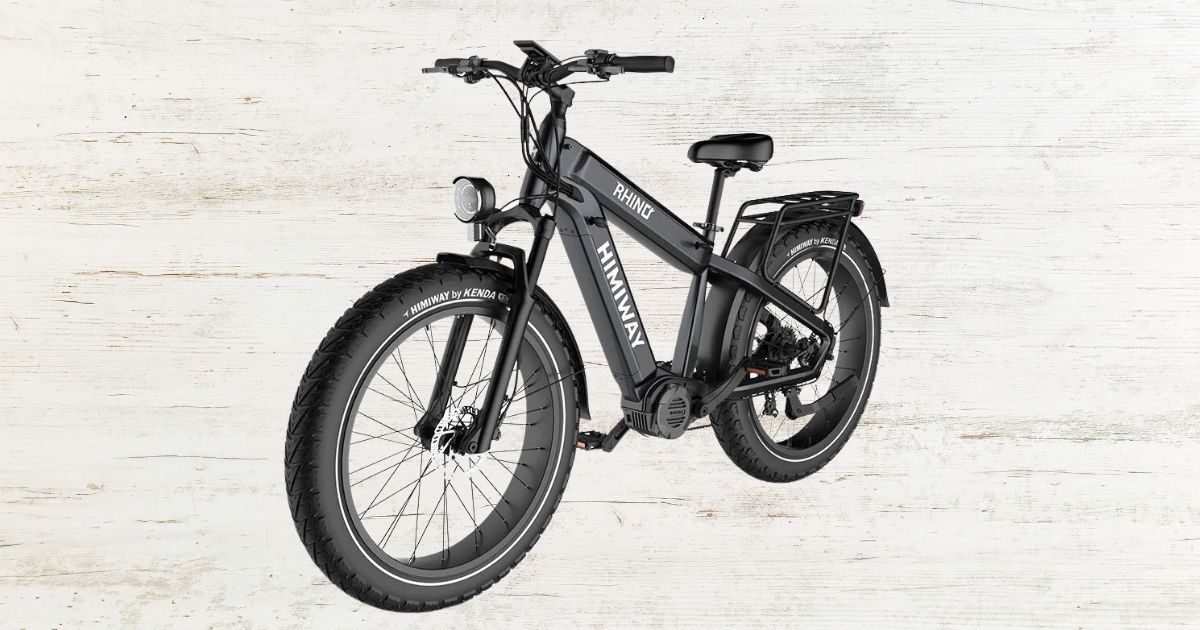 ---
10 Reasons to Buy the Himiway Rhino Pro
Hydraulic brakes provide powerful braking performance and durability.
The R&D luminosity spotlight provides improved visibility for night riding.
Pre-installed hardware makes the installation of the rear rack quick and simple.
Comfortable saddle.
The gearing system delivers an extended range.
Integrated brake light.
Smart LCD that shows all the important data.
Two color options are available and all Rhino e-bikes come with a two-year warranty.
The powerful motor delivers a smooth ride on any terrain.
400lb payload capacity.
3 Reasons Not to Buy the Himiway Rhino Pro
The fat tires can be difficult to pedal.
The bike is quite heavy, and not easy to carry around.
Not too efficient on the technical terrains.
---
Bottom Line
If you like to go off-roading or enjoy long-distance travel then this bike is the best choice for you. The dual-battery electric bike has a powerful motor and the fat tires provide durability for fun and adventure on rough terrain. The Himiway Rhino Pro has many great features that you'll love to explore.
Reviews
Reviews of the Himiway Rhino Pro
Himiway launches 3 new electric bikes including a silly little $499 model - Micah Toll
"With a pair of removable, frame-integrated batteries rated at 48V and 15Ah each, the bike packs in 1,440 Wh of total capacity. That's enough for up to 100 miles (160 km) of range, according to Himiway."
Himiway Rhino Review: What Did I Get From $3000 E-Bike? - Sam Benkoczy
"The suspension fork is fairly soft, but with the right tool, it can be pumped up to more resistance. It is cushioned to prevent an uncomfortable amount of noise from returning."
Himiway Rhino Pro Review: a Look at the Recently Released Specs - Patrick Brady
"The Rhino Pro is an unusual e-bike for several reasons. The frame design leads those differences. The 6061 aluminum frame is designed to hold two internal batteries, one in the down tube and the other in the top tube. The dual-battery system isn't an option, either; the two batteries come standard."