Magnum Navigator X
Updated: September, 2023
Picture this: You're zooming through the streets, effortlessly weaving through traffic on your stylish electric bike. The wind is in your hair, and you can't help but smile as you pass by pedestrians and other cyclists. This is the kind of experience that the Magnum Navigator X promises to deliver. At Ride Review, we scoured the web to find what enthusiasts and experts had to say about the Magnum Navigator X. We took note of the pros and cons, delved into the specs, and even found some insightful reviews to paint a comprehensive picture of this electric bike. Let's start with the pros. One standout feature is the bike's low-step frame, which makes mounting and dismounting a breeze. Whether you're wearing a skirt or have limited mobility, this bike accommodates riders of all kinds. Magnum also pays attention to the little details by matching the color of the saddle and handlebars, elevating the overall aesthetic. Functionality is key, and the Magnum Navigator X doesn't disappoint. With a rear rack, you have the option to carry groceries, add a child seat, or even accommodate a second passenger. The bike also offers the flexibility to switch between classes 1, 2, and 3—giving riders the ability to adapt to various riding environments. Safety is paramount, and Magnum has integrated front and rear lights into this e-bike. Whether you're riding at dusk or in the dead of night, these lights increase visibility and keep you safe on the road. Additionally, the adjustable front stem ensures you find the most comfortable riding position. Now, let's address the cons. While the monochrome display provides essential ride details, some reviewers noted that it is challenging to read in direct sunlight. This could be a minor inconvenience for riders in sun-drenched locales. Another consideration is the availability of only one frame size, which may not be suitable for all riders. However, this could be mitigated by trying out the bike in-person or seeking guidance from a knowledgeable salesperson. One small oversight worth mentioning is the absence of a bottle cage, even though there is space for one. While this may not be a deal-breaker for most, it's always convenient to have a designated spot for your water bottle during long rides. In terms of specifications, we weren't able to find specific details. However, we've rounded up some insightful reviews to help you form a more holistic perspective. One reviewer praised the beautiful design of the Magnum Navigator X, highlighting its suitability for urban riding and commuting. Another reviewer commended the bike's balance between power and range, noting that it lasts a long time on a single charge. In summary, the Magnum Navigator X is a purpose-built electric bike that shines in urban settings. Its low-step frame, stylish design, and customizable riding options make it a versatile choice for riders of various backgrounds. While there are some minor drawbacks, this e-bike delivers a smooth and enjoyable ride that will put a smile on your face. So, strap on your helmet, grab your Magnum Navigator X, and let the adventures begin.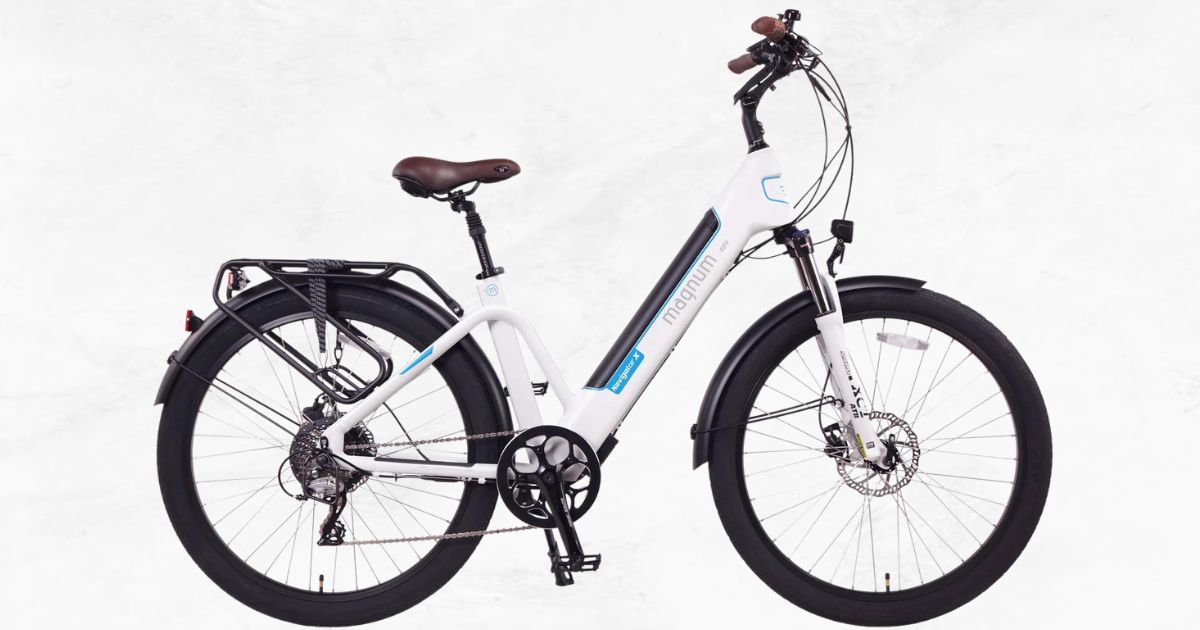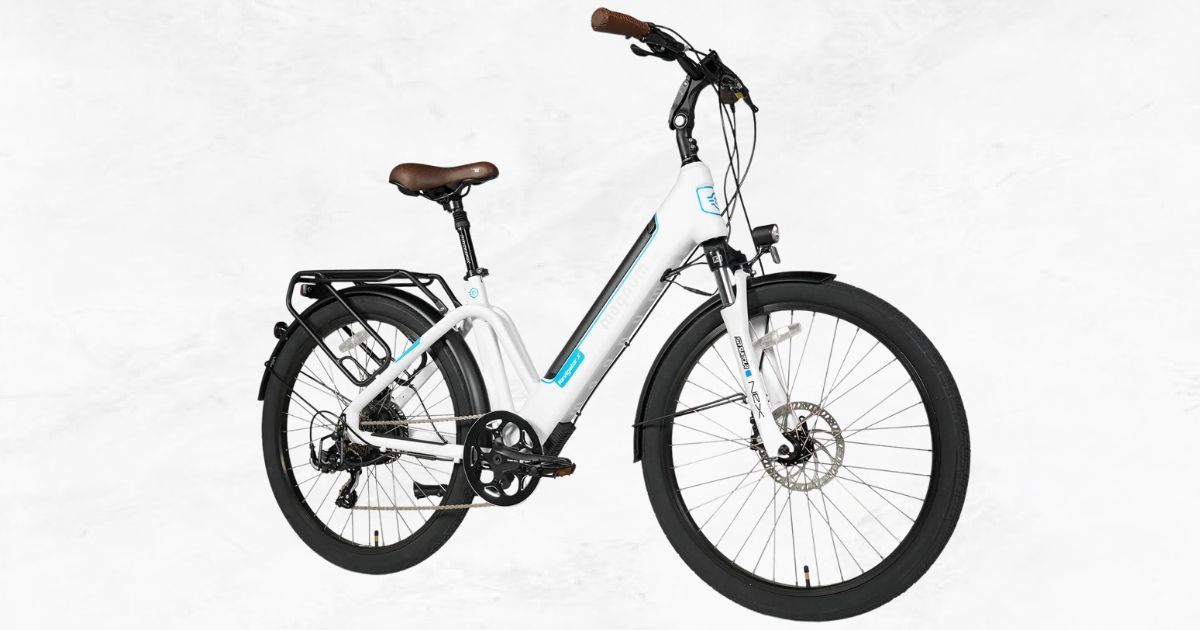 ---
10 Reasons to Buy the Navigator X
The bike comes in three color options: white with blue accents, black with silver accents, and black with blue accents.
The low-step frame makes this bike very easy to mount and dismount.
The saddle and handlebars come in the same color, which shows the company's attention to detail.
The bike has a rear rack that you can use to store groceries, add a child seat, or have a second seat for your plus-one!
You can configure the bike and switch it between classes 1, 2, and 3 as you wish.
There are quality hydraulic brakes that offer controlled stopping whenever needed.
The bike has integrated front and rear lights that make the bike more visible at night.
The front stem is adjustable and gives you the most comfortable biking experience.
A conveniently placed display on the handlebars shows the bike's battery level and other ride details.
The large wheels come in very handy when riding on uneven terrain.
3 Reasons Not to Buy the Navigator X
The monochrome display might be challenging to read in direct sunlight.
Only one frame size is available, but it may not be suitable for all bikers.
The bike comes without a bottle cage, even though there is space for one.
---
Bottom Line
The Magnum Navigator X is an incredible electric bike for touring and recreational biking. It has many great features and capabilities, and its price is also quite acceptable. We recommend that you look into it more closely if you want to get a bike that will be able to accompany you on all your trips!
Reviews
Reviews of the Magnum Navigator X
Meet the Magnum Navigator X Electric bike / Test ride POV and Review -
"This beautifully designed, a purpose-built electric bike is well suited for urban riding or commuting. Utilize your power by using pedal assist or your thumb throttle."