Scott Patron eRIDE 900
Updated: September, 2023
If you consider yourself a thrill-seeking adventurer on two wheels, then the Scott Patron eRIDE 900 is an electric mountain bike that might just be your perfect match. With its sleek design and innovative features, this eBike is designed to take your off-road riding experience to new heights. One standout feature of the Scott Patron eRIDE 900 is its shock integration. The hidden shock allows for a clean and streamlined look while still providing ample travel for those rough and rocky terrains. This, coupled with the bike's good suspensions and the Twinloc suspension system, means you can expect a sublime ride quality even on the most challenging trails. Speaking of trails, the Scott Patron eRIDE 900 is highly agile, making it a joy to navigate through twists and turns. Its performance on rough terrain is remarkable, and it handles inclines and declines with ease, giving you the confidence to push your limits. And with its long range capability, you won't have to worry about running out of power before reaching your destination. In addition to its exceptional performance, the Scott Patron eRIDE 900 also boasts stylish looks that are sure to turn heads on the trails. The brand value associated with Scott further adds to its appeal as a top-tier electric mountain bike. While the Scott Patron eRIDE 900 has received glowing reviews for its overall performance and design, there are a few minor drawbacks to consider. Some reviewers have noted that the tires may not perform as well in slippery conditions, so it's worth keeping that in mind if you plan on riding in wet or muddy environments. Additionally, a few riders have mentioned that the handlebar may need some adjustment for optimal comfort. It's worth mentioning that the Scott Patron eRIDE 900 falls on the relatively expensive side of the pricing spectrum. However, given its impressive features and performance, many riders feel that it's worth the investment. In conclusion, the Scott Patron eRIDE 900 is a top-of-the-line electric mountain bike that combines innovative design, advanced technology, and outstanding performance. Whether you're tackling rugged terrains or seeking some adrenaline-pumping adventures, this eBike is sure to deliver an exhilarating ride. So, gear up and get ready to conquer the trails with the Scott Patron eRIDE 900.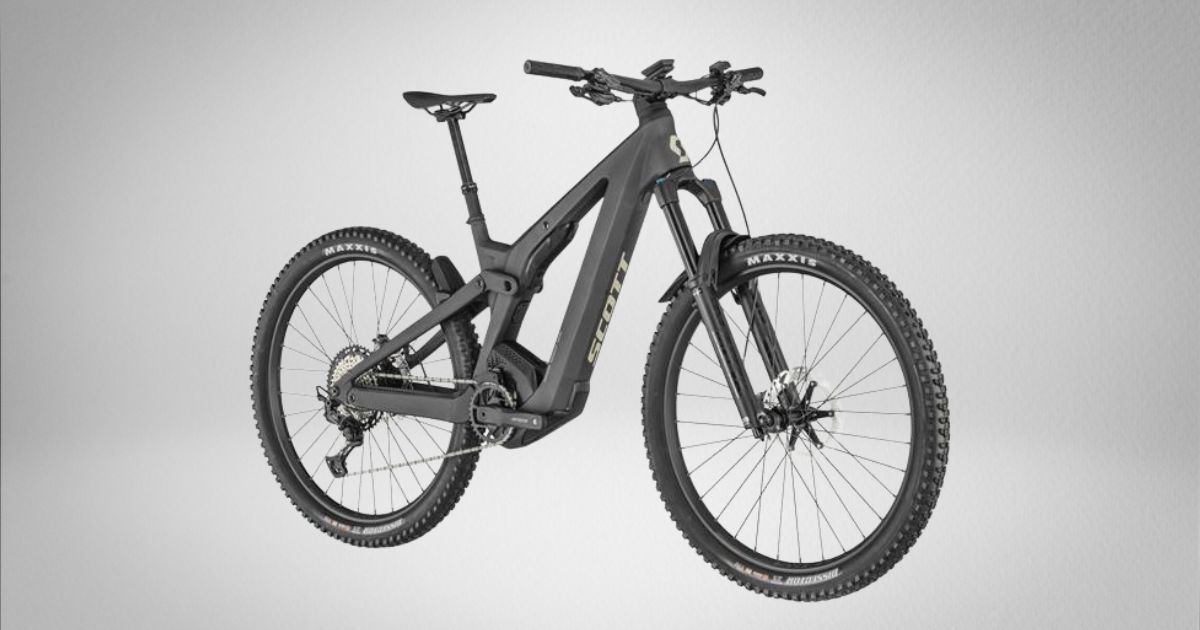 ---
10 Reasons to Buy the Scott Patron eRIDE 900
Shock integration
Good suspensions
Twinloc suspension
Highly agile
Sublime ride quality
Stylish looks
Great on rough terrain
Remarkable incline and decline in performance
Long range
Brand value
3 Reasons Not to Buy the Scott Patron eRIDE 900
Tires are not the best in slippery conditions
Handlebar needs adjustment
Relatively expensive
---
Bottom Line
The Scott Patron eRIDE 900 eBike is a full-fledged mountain bike that redefines biking for thrillseekers. It's made of premium materials that provide strength and robustness during long rides. The cost may be prohibitive for some, but if you're looking for a reliable bike to take on the travails of steep terrains easily, then the Patron eRIDE 900 is for you.
Reviews
Reviews of the Scott Patron eRIDE 900
Scott Patron eRIDE 900 Tuned review - Luke Marshall
"Scott's Patron eRIDE 900 Tuned is the ultimate all-day electric mountain bike, featuring plenty of component and frame integration, 29in wheels, and ample travel."
Scott Patron eRide Review | A polarising e-MTB sent from the future -
"Featuring a hidden shock, an integrated cockpit, and the TwinLoc system, the Scott Patron brings a whole lot of fresh tech to the trails."
New SCOTT Patron eRIDE 900 Tuned first ride review – Next-level integration? - Felix Stix
"With the brand new Patron eRIDE, SCOTT has taken integration and design language to a whole new level…making SCOTT's super-clean eMTB allrounder a real eye-catcher."