Scott Silence eRIDE Evo Speed Bike
Updated: September, 2023
At Ride Review, we love discovering new eBikes that offer a perfect blend of performance and comfort. When we came across the Scott Silence eRIDE Evo Speed Bike, we were intrigued by its sleek design and promising features. After scouring through multiple reviews, we're here to provide you with an overview of this impressive eBike. One of the standout features of the Scott Silence eRIDE Evo Speed Bike is its range of sizes. With options available in S, M, L, and XL, riders of all heights can find their perfect fit. This attention to detail ensures that you'll have a comfortable and ergonomic riding experience no matter your size. When it comes to stopping power, the hydraulic disc brakes on this bike deliver reliable performance. Whether you're riding in wet or dry conditions, you can trust that the Scott Silence eRIDE Evo Speed Bike will come to a halt quickly and safely. The compact frame of this eBike is complemented by an adjustable stem, allowing for customizable positioning. This ensures that you can find the perfect riding posture, reducing strain and increasing comfort during long rides. Shifting gears is a breeze thanks to the Shimano 11-speed drivetrain. Whether you're climbing hills or cruising on flat terrain, the quick and easy gear changes will keep you in the optimum pedaling rhythm. Charging the Scott Silence eRIDE Evo Speed Bike is a convenient process, as it comes with a 6A charger. This means you can easily top up the battery and get back on the road in no time. Comfort is key during long rides, and the Scott Silence eRIDE Evo Speed Bike delivers with its Syncros saddle. Designed for comfort and support, you'll be able to ride for hours without discomfort. Need to carry some gear? No problem. This eBike comes with an integrated rack capable of carrying up to 15kg. Whether you're commuting or running errands, the Scott Silence eRIDE Evo Speed Bike has you covered. Wet weather won't dampen your rides either, as front and rear mudguards provide effective protection. Say goodbye to arriving at your destination covered in mud and water splashes. The KIOX display on the handlebars provides essential information such as speed and battery level. This ensures that you're always aware of your riding statistics and battery life, allowing for better ride planning. When it comes to riding at night, the Supernova-integrated lights on the Scott Silence eRIDE Evo Speed Bike provide an ideal beam for maximum visibility. You can ride with confidence knowing that you'll be seen by other road users. Lastly, the lightweight rims of this eBike absorb impacts, ensuring a smoother, more comfortable ride. You'll feel confident riding over rough terrain or uneven surfaces, knowing that your eBike can handle it. While the Scott Silence eRIDE Evo Speed Bike has plenty of positives, there are a few cons worth mentioning. Some users found the fixed kickstand to interfere with pedaling, which can be a minor inconvenience. Additionally, the rack bed is relatively narrow compared to other eBikes at the same price point. The range of this eBike is also shorter than some of its competitors, which may be a consideration for riders seeking longer journeys. Finally, the Scott Silence eRIDE Evo Speed Bike is slightly heavier than other eBikes, which could be a factor for those who prioritize lightweight options. In conclusion, the Scott Silence eRIDE Evo Speed Bike is a solid choice for riders who prioritize comfort, performance, and versatility. Whether you're cruising through the city or tackling smooth dirt roads, this eBike delivers a smooth, controlled ride. Just be aware of its limitations in terms of rugged terrain and longer distances. If you're looking for a reliable and well-designed eBike, the Scott Silence eRIDE Evo Speed Bike is certainly worth considering.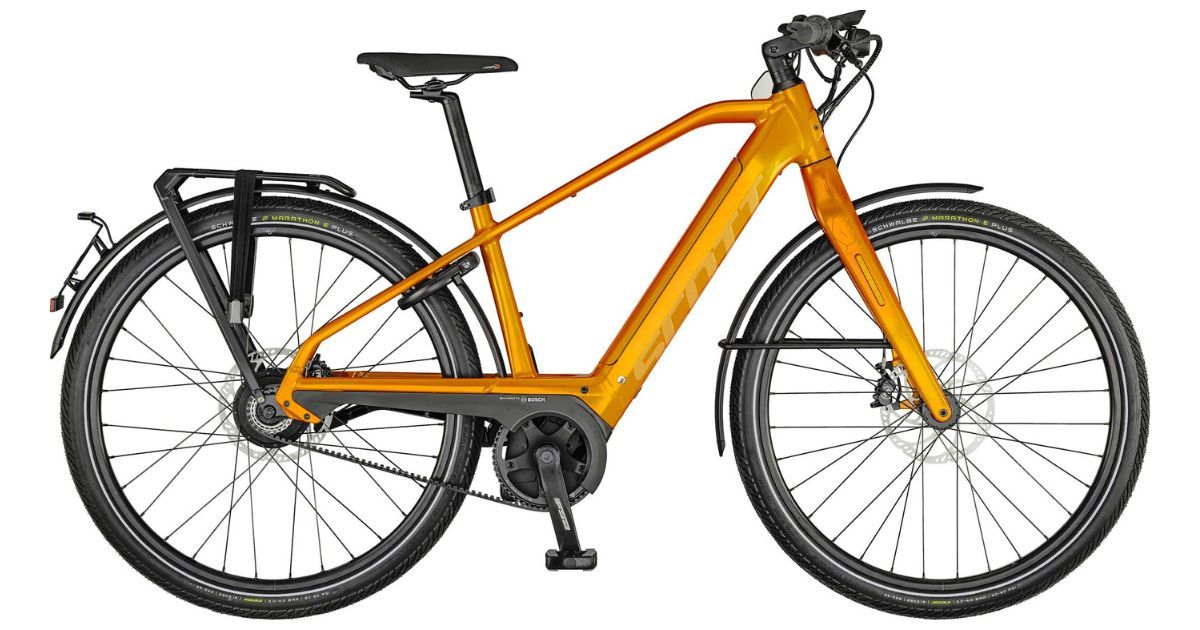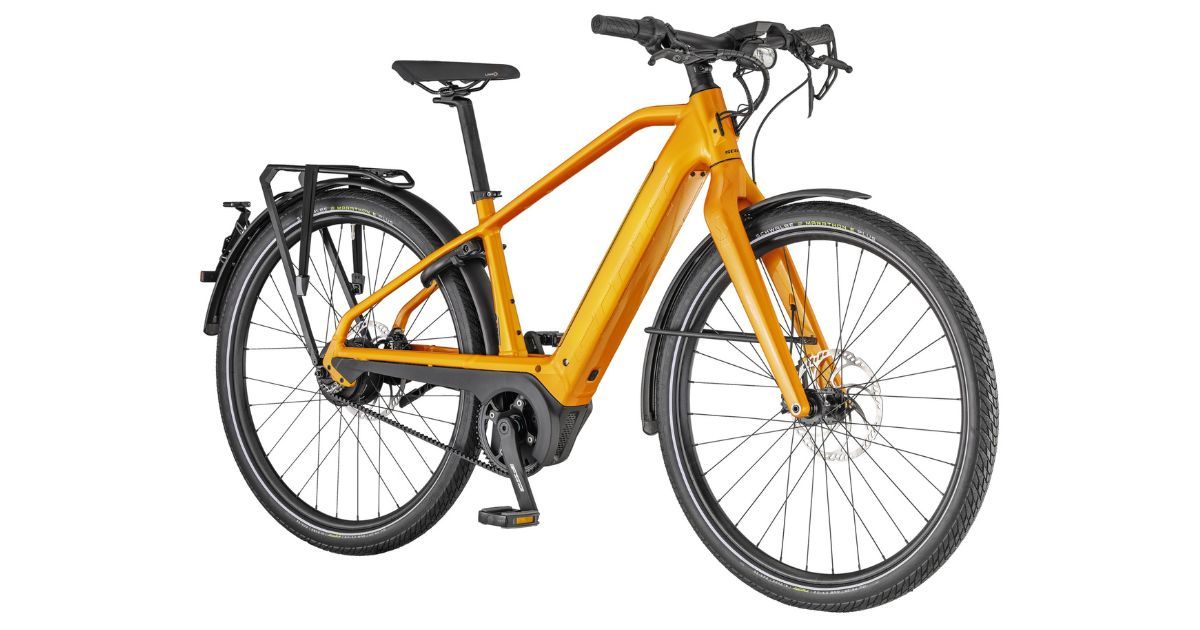 ---
12 Reasons to Buy the Scott Silence eRIDE Evo Speed Bike
Available in four sizes (S, M, L, XL).
Features hydraulic disc brakes for reliable stopping power
Has a compact frame with an adjustable stem
The Shimano 11-speed drivetrain makes shifting quick and easy
Comes with a 6A charger
The Syncros saddle is comfortable for long rides
Integrated rack for carrying up to 15kg
Front and rear mudguards for wet weather protection
Comfortable and ergonomic handlebars
The KIOX display shows speed and battery level
Supernova-integrated lights provide an ideal beam for night riding
Lightweight rims absorb impacts
4 Reasons Not to Buy the Scott Silence eRIDE Evo Speed Bike
Fixed kickstand may interfere with pedaling
The rack bed is narrow
Short range compared to other ebikes of the same price
Some users may find it heavy
---
Bottom Line
The Scott Silence eRIDE Evo speed bike is ideal for urban commuters looking for a comfortable ride on smooth trails. The only downside is its limited range and speed – so if you're looking for something more powerful, you might want to consider another option.
Reviews
Reviews of the Scott Silence eRIDE Evo Speed Bike
Scott Silence Evo Hybrid Bike Review - Publishing Team
This bike is made for the rider who will stick to paved paths, paved roads, and possibly smooth dirt roads. It is not made for someone who wishes to trail ride or tackle rugged, rocky terrain.
SCOTT E-SILENCE SE - electricbazza
Its geometry is quite upright – tall headtube and relatively short top tube. It turns in nicely making it surprisingly nimble.