Sondors LX
Updated: September, 2023
If there's one thing I've learned from my years of reviewing micromobility vehicles, it's that finding the perfect eBike is like finding a needle in a haystack. There are so many options out there, each with their own unique features and drawbacks. But when I came across the SONDORS LX, I knew I had found something special. Let me paint you a picture: it was a beautiful summer day, and I was out exploring a scenic trail on my trusty eBike. The sun was shining, the birds were chirping, and the wind was gently blowing through my hair. But as I approached a steep incline, my heart sank. I knew my current eBike wouldn't be able to handle it. I needed something more powerful, something that would make tackling hills a breeze. Enter the SONDORS LX. With its powerful motor and mid-drive design, this eBike is a true game-changer. It's like having your own personal cheerleader, propelling you forward with each pedal stroke. And for those moments when you need an extra push, the removable throttle comes in handy. Just a simple twist of the wrist, and you'll be flying up hills like a pro. But power isn't the only thing the SONDORS LX has going for it. This eBike is also a beauty to behold. With its sleek design and integrated headlight and taillights, you'll turn heads wherever you go. Plus, the fat tires make for a smooth and comfortable ride, whether you're navigating snowy trails or sandy beaches. Of course, no eBike is without its flaws. The SONDORS LX is made to order, which means you'll have to wait a bit for it to arrive on your doorstep. And once it does, you may notice that it's on the heavier side. But hey, good things come to those who wait, right? And when you're riding this beast of an eBike, you won't even notice the weight. Now, I would be remiss if I didn't mention the non-puncture-resistant tires. While the fat tires do provide a smooth ride, they're not invincible. So if you're planning on taking this eBike off-road, just be mindful of potential punctures. In conclusion, the SONDORS LX is a force to be reckoned with in the eBike world. It combines power, style, and versatility into one impressive package. So if you're in the market for an eBike that can handle any terrain with ease, look no further than the SONDORS LX. Your next adventure awaits.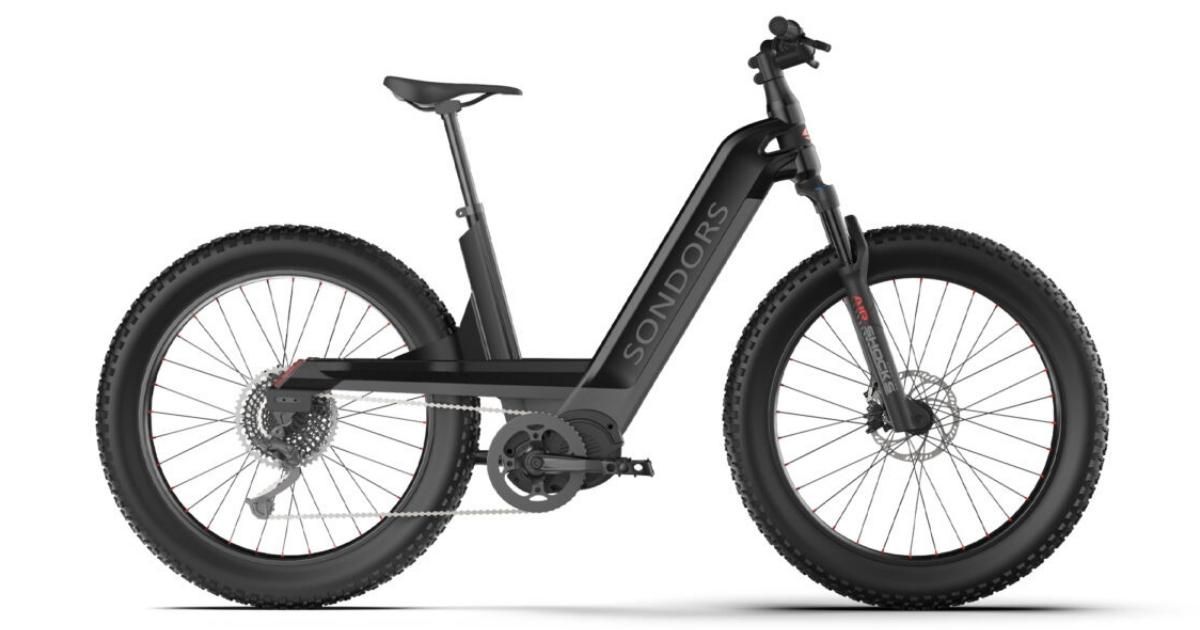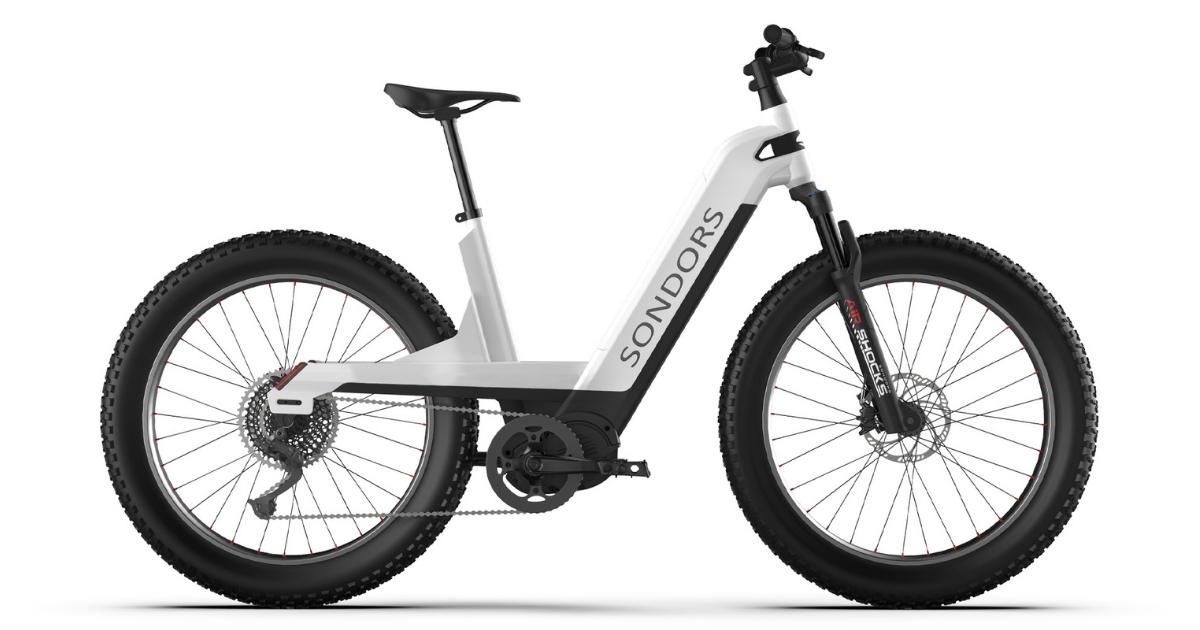 ---
10 Reasons to Buy the Sondors LX
A powerful motor.
Big battery with LG cells.
Mid-drive motor for non-motorized pedaling.
Beautiful design.
Integrated headlight and taillights for safety.
Smooth speed acceleration.
Pedal assist.
Removable throttle.
Fat tires for smooth riding on snow or sand.
Easy gear shifting for a smooth ride on inclines.
3 Reasons Not to Buy the Sondors LX
Made to order with a long delivery time.
Heavy to ride.
Non-puncture-resistant tires.
---
Bottom Line
The Sondors LX is a uniquely crafted all-terrain ebike for that commuter who likes going that extra mile. With this ebike, you are assured of comfortable rides, even on steep inclines. You can speed up, too, with the pedal assist and smooth speed acceleration. At $1999, we think you will be making a great investment.
Reviews
Reviews of the Sondors LX
SONDORS LX – the Best Affordable Mid-Drive Electric Bike - StephenThiam
SONDORS has revolutionized the electric bike manufacturing process by traveling the globe to acquire the finest, highest-skilled engineers, designers, and manufacturing specialists in the industry.
First ride: We tested the new SONDORS e-bikes: Rockstar, Cruiser, LX, and MadMods e-moped - Micah Toll
SONDORS LX's air suspension fork and even wider tires improve the ride experience like no other.
Subscribe to Ride Review
Sign up for free for the Ride Review Newsletter - the world's largest newsletter about small electric vehicles - and have chances to win our electric bike and scooter giveaways. Trusted by over 60,000 riders around the world.
No, thank you.