Tern Vektron S10
Updated: September, 2023
I recently had the opportunity to test ride the Tern Vektron S10 eBike and let me tell you, it was a ride like no other. As I effortlessly whizzed through the city streets, I couldn't help but marvel at the thoughtful design and impressive performance of this folding electric bike. One of the standout features of the Vektron S10 is its adjustable stem. With just a few simple adjustments, I was able to find the perfect riding position for my preference without the need for any tools. This level of customization is truly a game-changer, allowing riders of different heights to feel comfortable and in control. Powered by the Bosch performance drivetrain, the Vektron S10 offers riders up to 300% assistance. Whether you're facing a steep hill or simply want that extra boost of speed, this bike has you covered. The power of the Bosch motor is both efficient and reliable, ensuring a smooth and enjoyable ride. Another highlight of the Vektron S10 is its battery position. Placed in such a way that it lowers the bike's center of gravity, this design choice contributes to an incredibly stable and well-balanced riding experience. I felt confident and in control as I navigated through tight corners and crowded streets. For those with a little one in tow, the Vektron S10's back rack is a game-changer. It allows you to safely and securely attach a child seat, making family rides a breeze. Safety and convenience are top priorities with this eBike. Switching between different riding modes is a breeze with the control panel conveniently located on the handlebars. Whether you prefer a leisurely cruise or a speedy journey, you can easily adjust the settings to suit your needs. While the Tern Vektron S10 has so much to offer, there are a few minor drawbacks to keep in mind. Firstly, the bike does not come with a throttle option. While this may not be a deal-breaker for most riders, it is worth noting for those who prefer a more hands-off approach to acceleration. Additionally, some users have reported that the bike's kickstand could be made from more robust materials. While it does its job adequately, it could benefit from some improvements in durability. Lastly, it is important to mention that the Tern Vektron S10 is a higher-priced option compared to some of its competitors. While the quality and performance justify the price tag, it may be a consideration for budget-conscious consumers. In conclusion, the Tern Vektron S10 is a well-engineered and versatile folding electric bike that will surely impress any rider. From its adjustable stem and powerful Bosch drivetrain to its child seat compatibility and intuitive control panel, this eBike provides a fantastic riding experience. While it may come with a few minor drawbacks and a higher price point, the Vektron S10's outstanding features and performance make it a top choice for those in search of a reliable and convenient mode of transportation.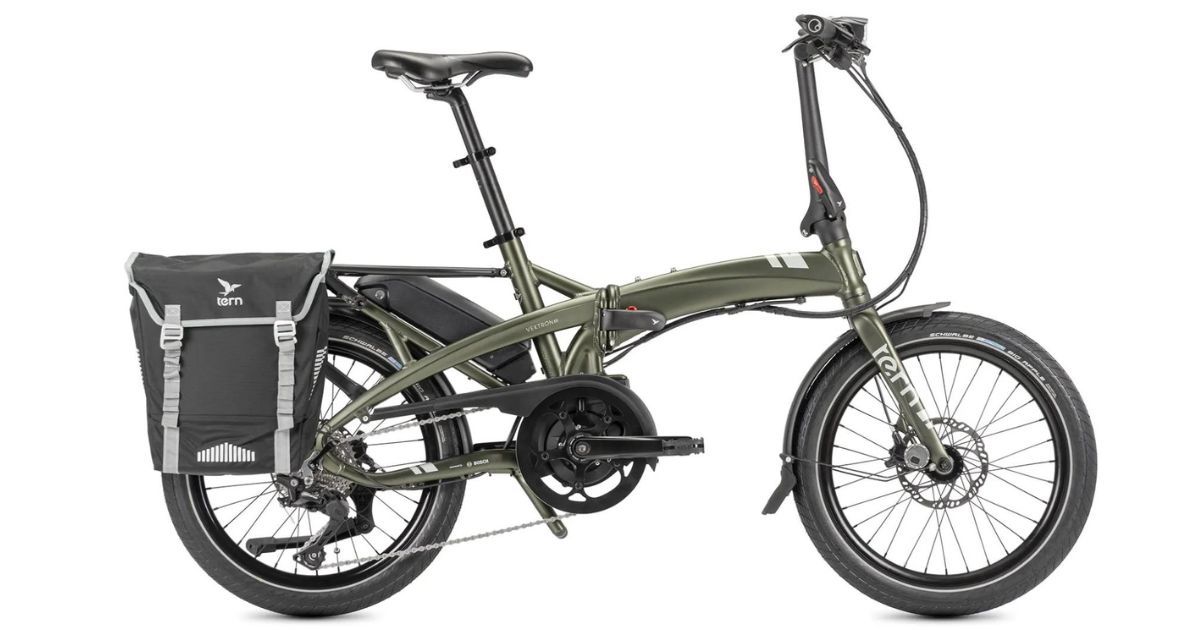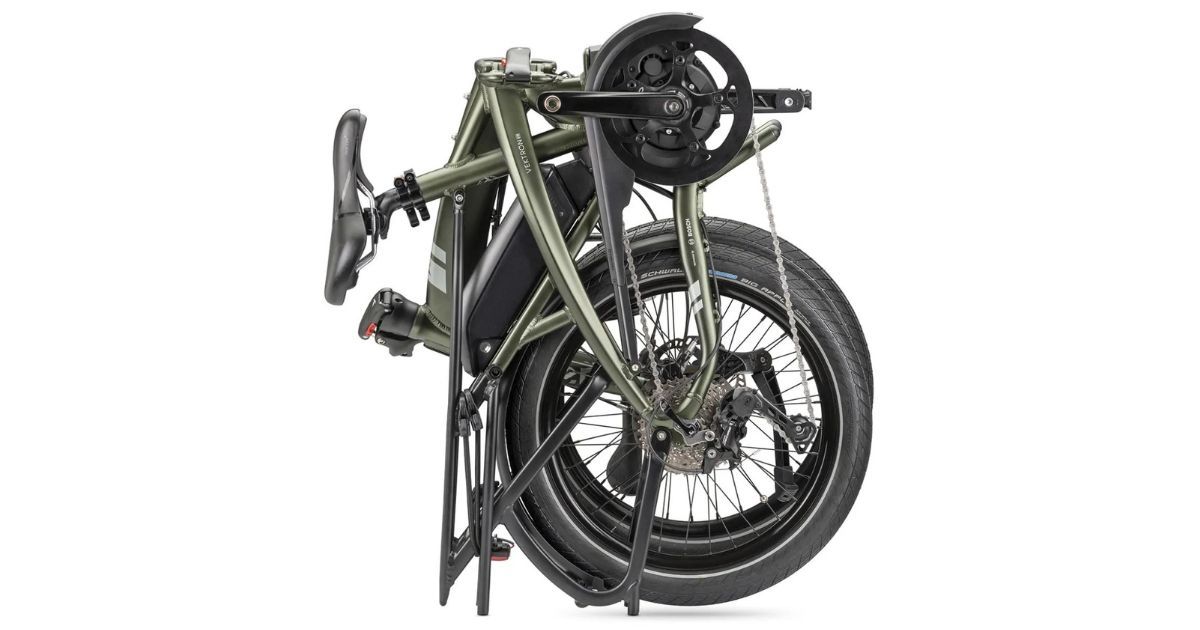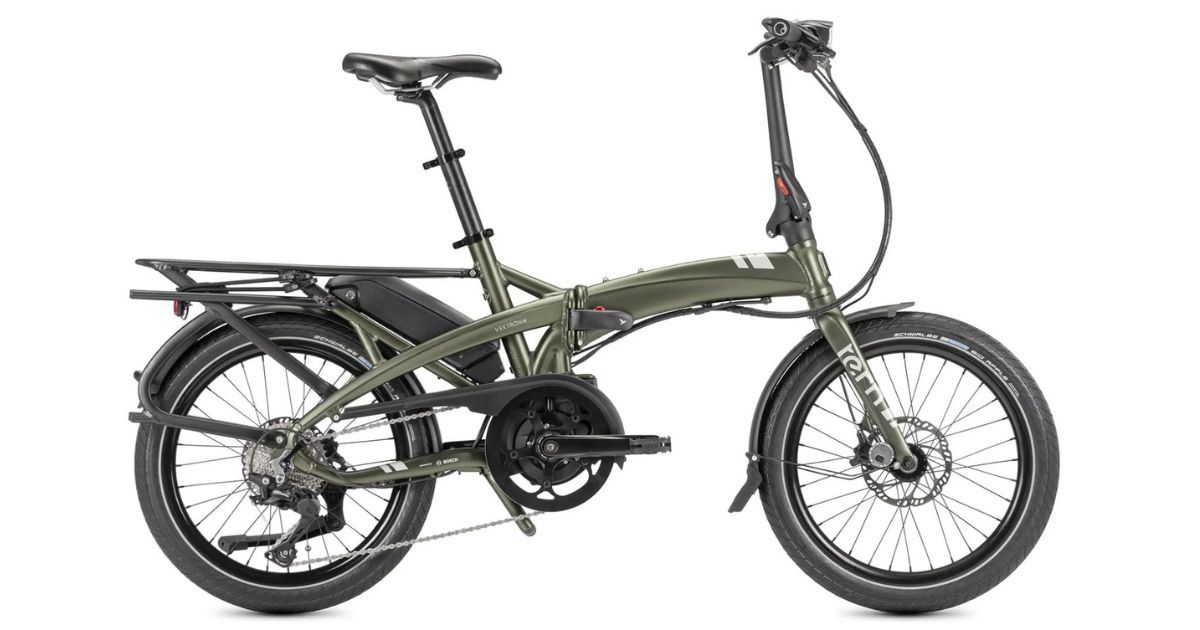 ---
5 Reasons to Buy the Tern Vektron S10
The adjustable stem allows you to raise or lower the position without any tools.
The powerful Bosch performance drivetrain can give riders up to 300% assistance.
The battery position gives the bike a low gravity center for a fantastic riding experience.
The back rack allows you to safely add a child seat.
A control panel on the handlebars allows you to switch between five different riding modes.
3 Reasons Not to Buy the Tern Vektron S10
There's no throttle option on the bike.
The bike's kickstand could be made from more robust materials.
This folding bike is expensive compared to competitors' bikes.
---
Bottom Line
There's no doubt that the Tern Vektron S10 is one of the best-performing e-bikes out there that you can use for regular commutes, trips with your child, or a quick run to the grocery store. The performance line motor ensures you get the ideal amount of power while riding, whereas the long battery life will keep you on the bike for more than 60 miles at a time.  After reading this Tern Vektor S10 review, we hope you have a clear idea of what this bike offers. Don't hesitate to look into it further, as it's a great investment opportunity for all bikers.
Reviews
Reviews of the Tern Vektron S10
Tern Vektron S10 - Richard Peace
The extra power certainly makes sense; with the migration of some design features from the mini-cargo GSD models to the Vektron, the bikes are now so capable of carrying extra loads that the extra motor torque will be more than welcome in a 'hill and load' scenario.
Tern Vektron S10 Folding Electric Bike Review - Publishing Team
The bike overall fits several people … I had to try it out. The seatpost has a 2 stage extension that is well marked so that it can fit … small to pretty tall people. My favorite part was the easily adjustable stem. I wish more bikes came with this!