GoTrax EBE1
Updated: September, 2023
If you're looking for a lightweight and portable electric bike that offers a smooth ride and practical features, look no further than the GoTrax EBE1. We at Ride Review have pored through numerous reviews to bring you this comprehensive overview of the product. One standout feature of the GoTrax EBE1 is its rear suspension, which allows for smoother rides even on bumpy terrain. This is a welcome addition for anyone looking to take their eBike on various terrains. Additionally, the high-power LED headlights on the EBE1 make it easier to see and be seen, enhancing safety while riding. Portability is key with the EBE1, as it boasts a lightweight design that can be easily folded up and stowed away. This makes it a practical choice for those who need to transport their eBike frequently or have limited storage space. And with a maximum rider weight of 265 lbs, the EBE1 can accommodate a wide range of riders. In terms of durability, the EBE1 shines with its IPX4 Waterproof rating, providing peace of mind for riding in unpredictable weather conditions. This feature is a welcome addition for those who want to continue their rides rain or shine. The EBE1's 16-inch tires are another standout feature, allowing for longer distances to be covered in a shorter amount of time. This makes it ideal for both commuting and recreational purposes. One feature that riders appreciate is the twist throttle on the EBE1. This allows for easy acceleration without the need to constantly be mindful of hand placement on the handlebar. It's a small detail, but one that can make a big difference in the riding experience. While there are many pros to the GoTrax EBE1, it's important to note a few drawbacks as well. The eBike has a top speed of only 15 mph, which may be a bit slower than desired for some riders. Additionally, it lacks a front suspension, which could impact comfort on rougher terrain. Charging time is another consideration, as it takes about 5 hours for the EBE1 to fully charge. This may require some planning ahead for those who rely on their eBike for daily transportation. Overall, the GoTrax EBE1 has proven to be a reliable and practical electric bike according to reviews from users. Its compact foldable frame, smooth riding experience, and desirable features make it a solid choice for both commuting and recreational purposes. With a delivery time of just 3-5 business days, you won't have to wait long to start enjoying your GoTrax EBE1.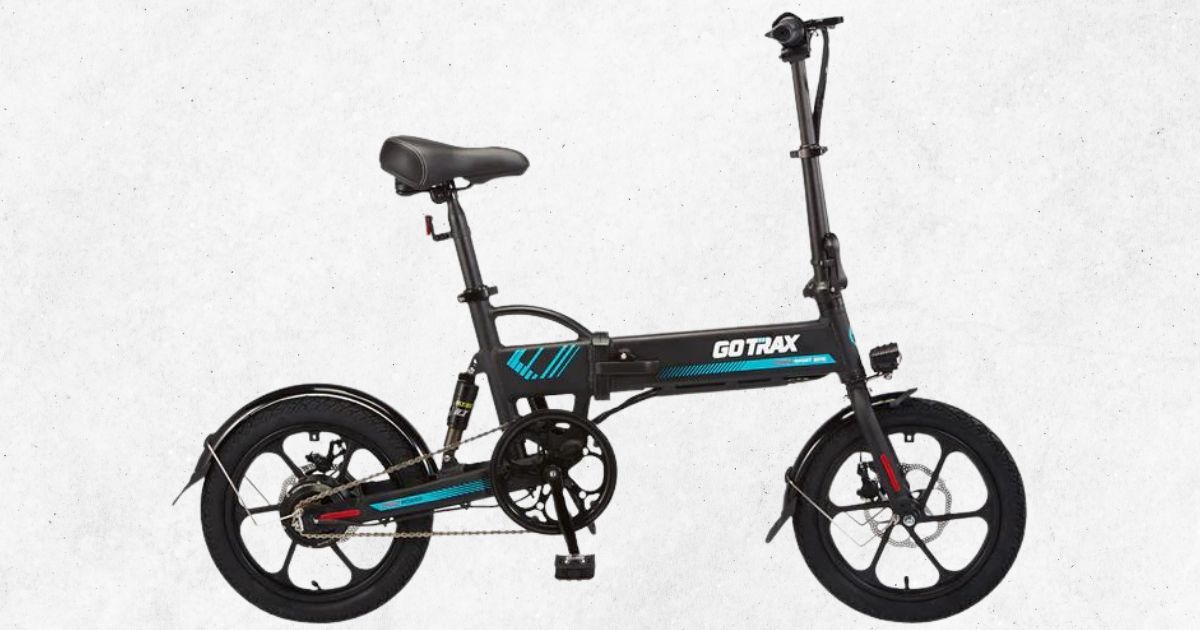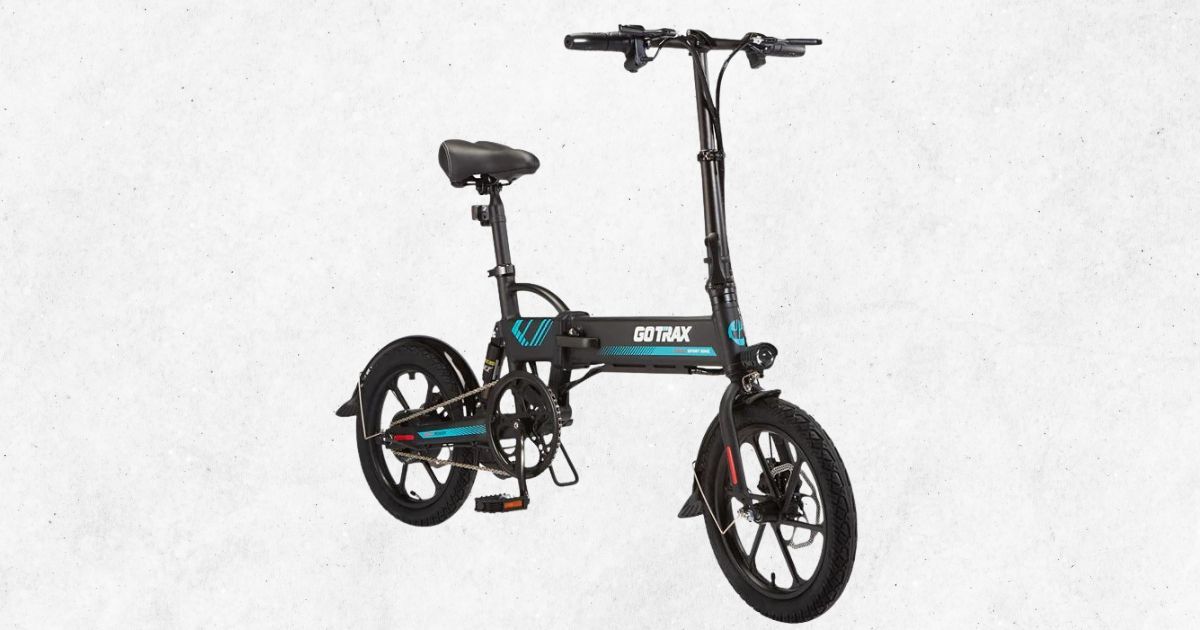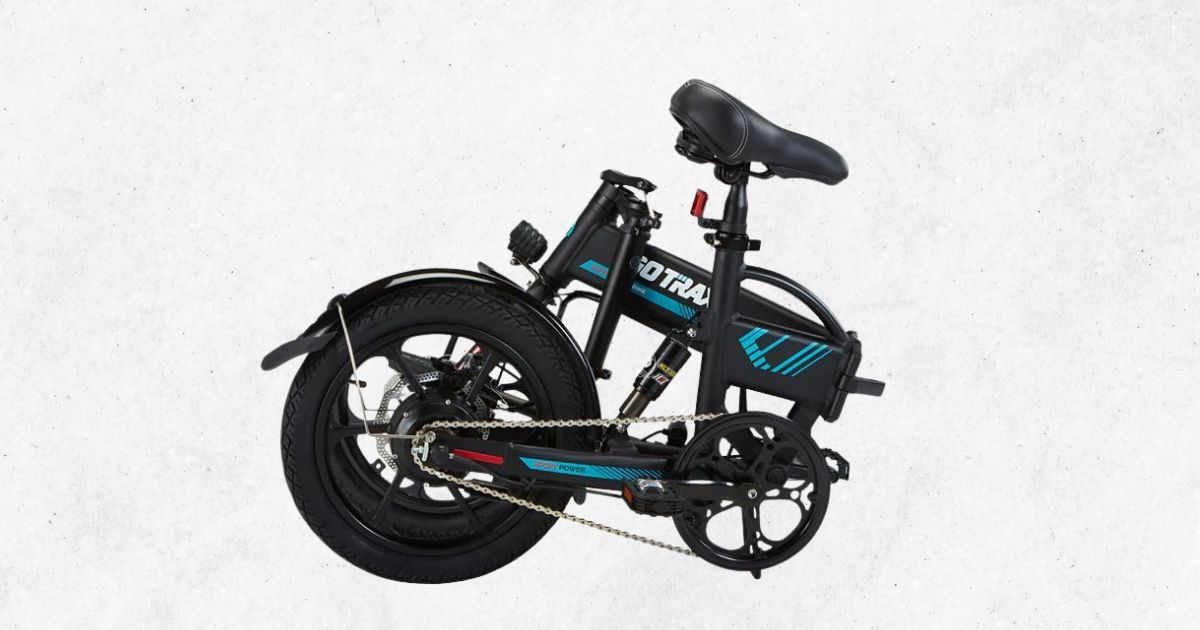 ---
10 Reasons to Buy the GOTRAX EBE 1
Rear suspension allows smoother rides.
It comes with high-power LED headlights that make it easier to see and be seen.
It's lightweight and practical for easy portability and storage.
Its maximum rider weight is 265 lbs.
The electric bike has an IPX4 Waterproof rating.
It can be folded up in less than a minute.
Its Shimano brakes ensure fast emergency stops.
Its 16-inch tires help cover longer distances in a short time.
The twist throttle lessens your worries, since you don't always have to be mindful of the placement of your hands on the handlebar.
It only takes 3 – 5 Business days to get your bike delivered.
3 Reasons Not to Buy the GOTRAX EBE 1
It has a top speed of only 15 mph.
It doesn't have a front suspension.
It takes about 5 hours to charge fully.
---
Reviews
Reviews of the GoTrax EBE1
Gotrax EBE1 Electric Bike -
"This ebike performs as advertised. No complaints for what it is …" 
GOTrax EBE1 36V/Ah 350W Folding Electric Bike -
"The GoTrax EBE1 comes with a compact frame that can easily fold and be stowed anywhere."