GoTrax G4
Updated: September, 2023
The GoTrax G4 is an electric scooter that combines affordability with an impressive feature set, making it a standout option for entry-level commuters. With its folding mechanism, the scooter can be easily folded in a single step, allowing for convenient storage and transportation. One of the highlights of the G4 is its almost fully assembled arrival, saving users the hassle of complex setup. The scooter also boasts longer handlebars, providing added stability and control while riding. When it comes to security, the G4 offers an easy-to-use built-in cable lock, allowing users to secure their scooter with ease. The scooter's deck features patterned rubber, ensuring stability and balance during rides, while also providing a comfortable experience. The G4 comes equipped with 10-inch solid tires that are pre-coated with tire slime, mitigating worries of punctures and ensuring a smooth ride. Additionally, the scooter's frame is made from durable aluminum alloy, ensuring reliability and longevity. In terms of power, the G4 features a 36V 10.4Ah battery, providing a long range for extended rides. The scooter's LED digital display showcases a digital lock, making it easy to view and use. In addition, the G4 includes an easy-to-use cruise control feature for added convenience. While the G4 offers an impressive array of features, there are a few downsides to consider. Firstly, the scooter does not support a removable battery, limiting its flexibility. Additionally, there is no suspension system, which may result in a slightly less smooth ride on uneven terrain. Lastly, the headlight on the G4 is not as bright as some of GoTrax's more inexpensive models. Overall, the GoTrax G4 has received positive reviews, with many praising its complete feature set at an affordable price point. It has been noted as a well-rounded option that competes with more expensive scooters in terms of its specifications and capabilities. With its impressive speed, additional security features, and comfortable tires, the G4 is a solid choice for riders looking to navigate their daily commute with ease.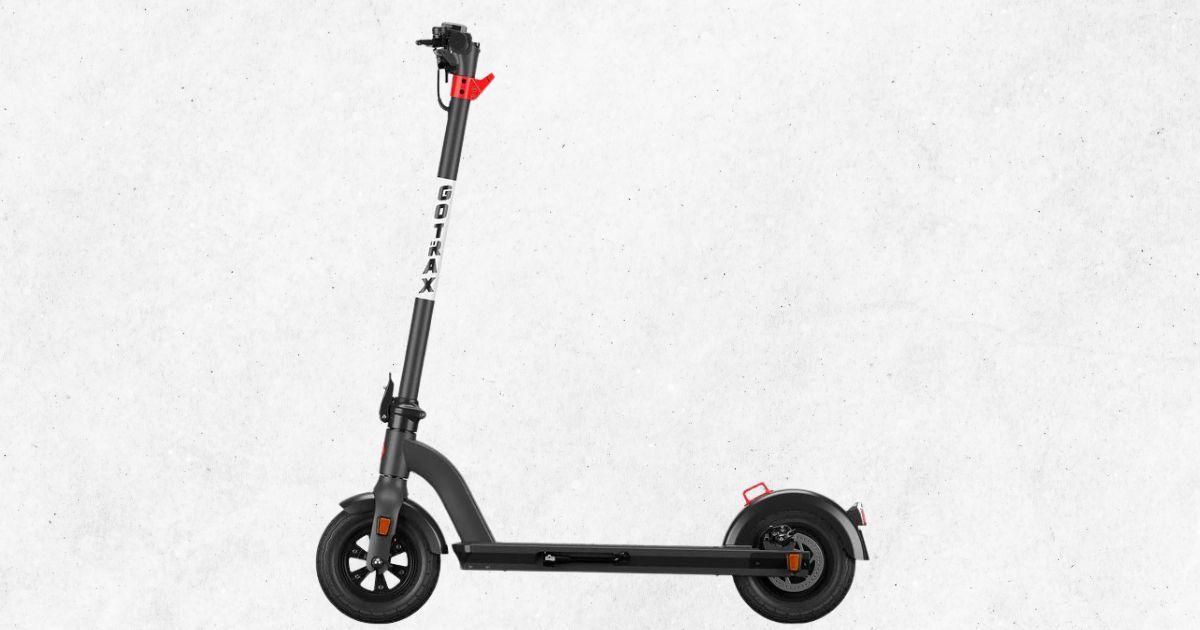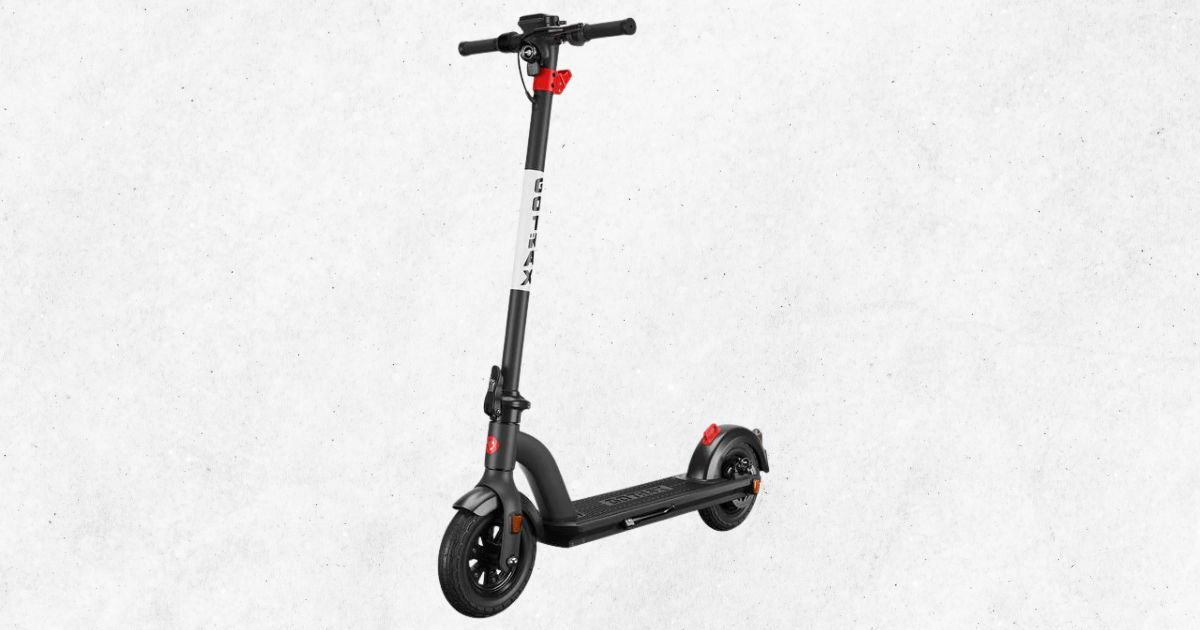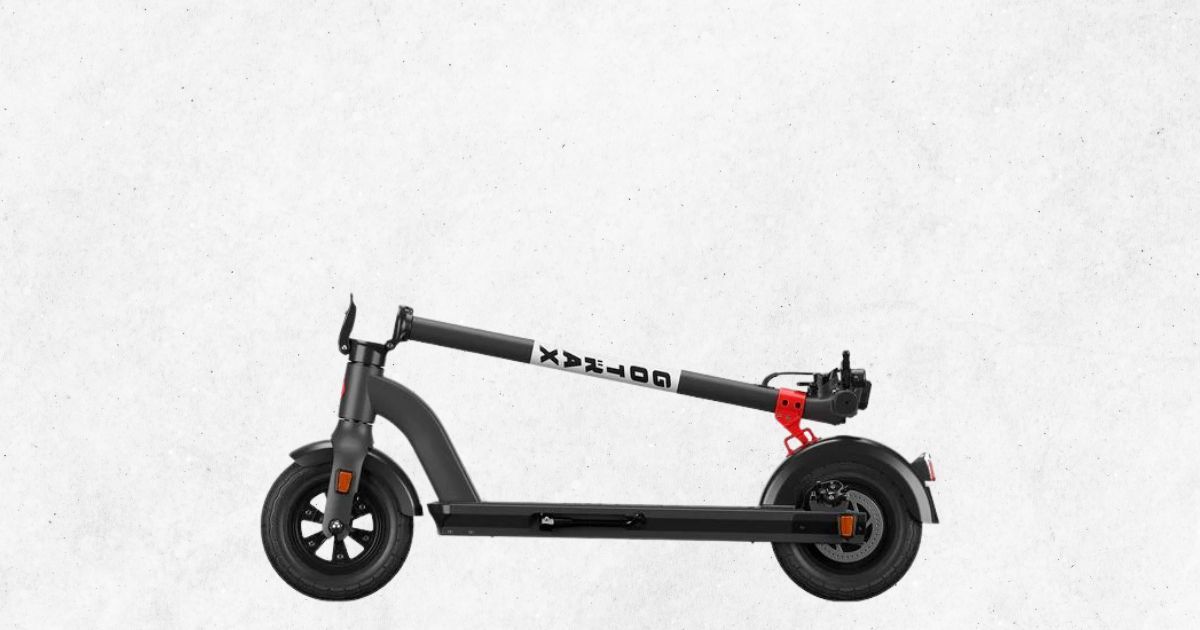 ---
10 Reasons to Buy the GoTrax G4 Electric Scooter
The scooter's folding mechanism enables it to fold in a single step.
The scooter arrives almost fully assembled.
Longer handlebars provide added stability and control.
The G4 comes with an easy-to-use built-in cable lock.
The deck's patterned rubber is great for stability and balance, and provides comfortable rides.
The scooter's 10-inch solid tires are pre-coated with tire slime, so you don't have to worry about punctures.
Aluminium alloy for the frame is strong and reliable.
The 36V 10.4Ah battery gives a long range.
The digital lock can be directly seen on the LED digital display.
It has an easy-to-use cruise control.
3 Reasons Not to Buy the GoTrax G4 Scooter
The G4 doesn't support a removable battery.
There's no suspension.
The headlight is not as bright as GoTrax's more inexpensive models.
---
Bottom Line
This budget electric scooter provides a lot of features at a low price. It's an excellent commuter vehicle that doesn't break the bank. With pre-slimed tires, a powerful 350W motor, a battery management system, IP54 water-resistance rating, and a built-in 4-digit combination cable lock, G4 is a good value for the money.
Reviews
Reviews of the GoTrax G4
GoTrax G4 Electric Scooter Review -
"The new G4 model is an entry-level electric scooter that delivers remarkable specs for a low price, with quirky security features, best-in-class top speed, and comfortable 10-inch tires."
Gotrax G4 Review: Hit or Miss? - Justin
"The G4 is a well-rounded entry-level commuter worthy of attention and may end up replacing more expensive scooters in the shopping carts of savvy scooter buyers given its complete feature set on a budget."
The GoTrax G4 Electric Scooter for Adults: A Detailed Review - Ross W.
"This new addition from GoTrax has already become one of the most popular electric scooters around. With a speed that rivals some of the best scooters in the class along with additional security features, just about every aspect of this outstanding scooter hits the mark."
Subscribe to Ride Review
Sign up for free for the Ride Review Newsletter - the world's largest newsletter about small electric vehicles - and have chances to win our electric bike and scooter giveaways. Trusted by over 60,000 riders around the world.
No, thank you.