Hiboy S22
Updated: September, 2023
Have you ever longed for the freedom and thrill of an electric skateboard, but hesitated due to the high price tags? Well, we at Ride Review may have the perfect solution for you: the Hiboy S22. This cost-effective electric skateboard delivers impressive performance at a fraction of the cost of other models on the market. One feature that immediately caught our attention was the brushless dual hub motors. These motors provide powerful and smooth acceleration, allowing you to zip along the streets with ease. With a 12.5-mile range on a single battery charge, you can enjoy extended rides without worrying about running out of power. The Hiboy S22 also boasts a good climbing ability, allowing you to conquer hills with gradients of up to 20%. This is a great feature for riders who live in hilly areas or enjoy the challenge of inclines. In terms of control, the Hiboy S22 offers four different riding and braking modes, allowing you to customize your riding experience to match your skill level and preference. The regenerative braking system adds an extra layer of safety and efficiency, as it helps recharge the battery while slowing you down. One standout feature of the Hiboy S22 is its lightweight maple wood frame. This not only enhances the durability of the skateboard but also contributes to its overall portability. Speaking of portability, it's worth noting that the Hiboy S22 is not foldable or condensable, which may be a drawback for some riders who prioritize compactness. Controlling the Hiboy S22 is a breeze thanks to its ergonomic and comfortable remote control. The self-balancing design of the skateboard further enhances stability and safety, making it suitable for riders of varying skill levels. With a maximum load capacity of 220 pounds, the S22 is suitable for both adults and older children. While the Hiboy S22 offers impressive features at an affordable price, it does come with a few limitations. It lacks off-road functionality, so if you're looking for an electric skateboard that can tackle rough terrains, you may need to explore other options. Additionally, the S22 does not have compatibility with the Hiboy smartphone app, which may be a downside for riders who enjoy tracking their rides and accessing additional features through an app. In summary, the Hiboy S22 is a budget-friendly electric skateboard that packs a punch in terms of performance and features. With its brushless dual hub motors, good climbing ability, and lightweight frame, it offers an exhilarating and enjoyable riding experience for riders of all skill levels. While it has some limitations in terms of off-road functionality and smartphone app compatibility, the Hiboy S22 remains an excellent choice for those looking to enter the world of electric skateboarding without breaking the bank.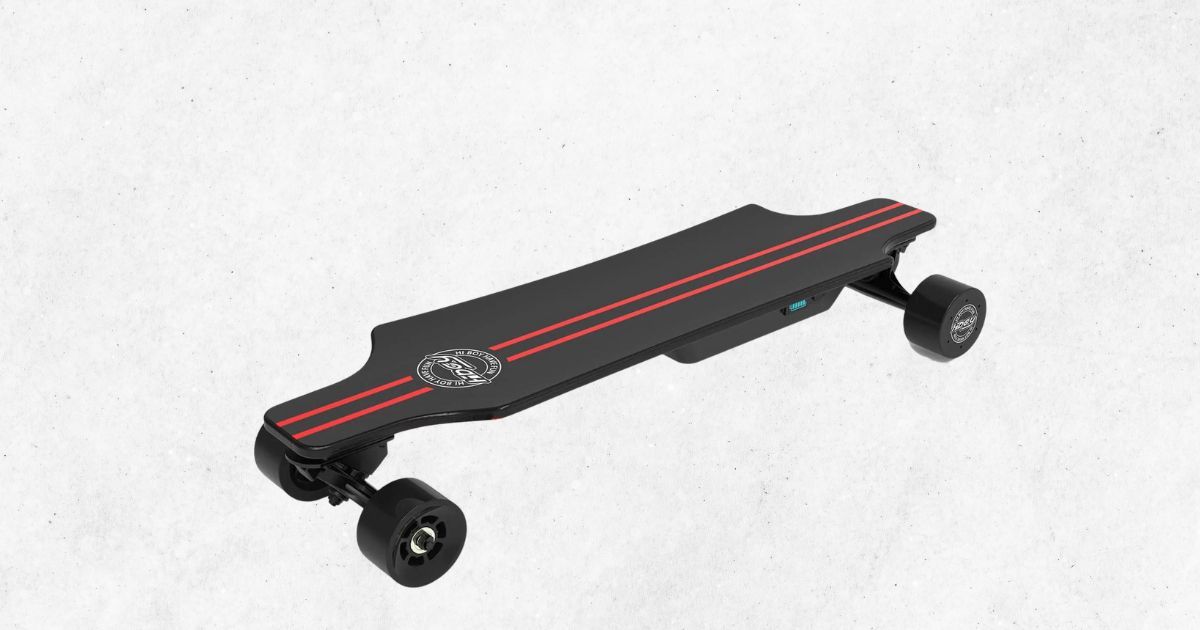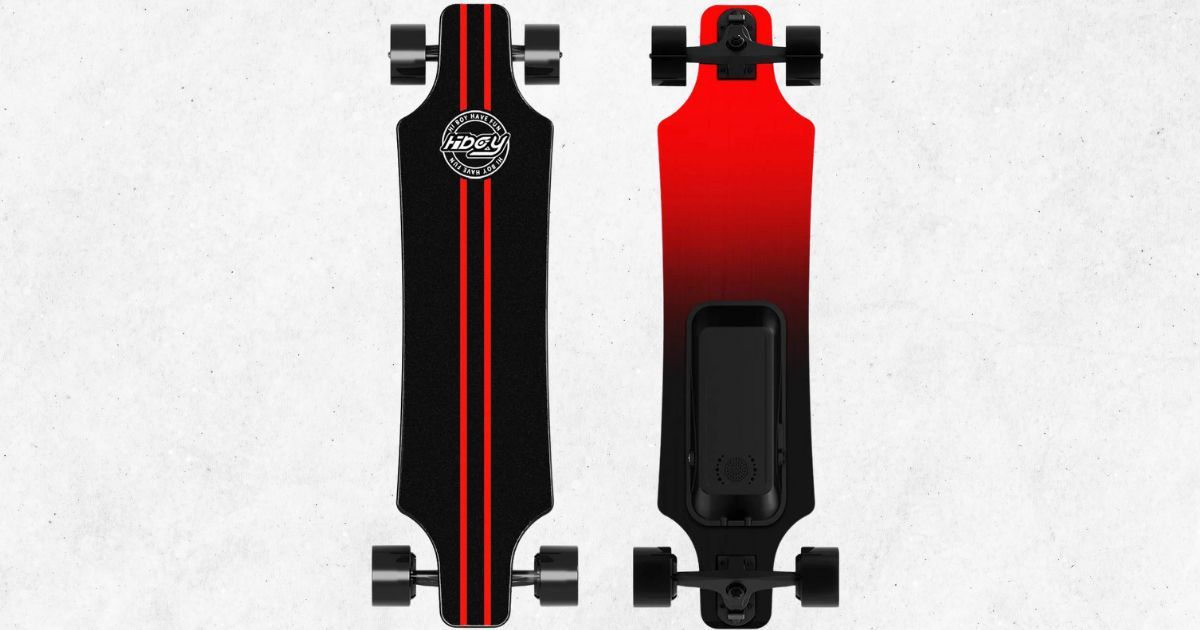 ---
11 Reasons to Buy the Hiboy S22 e-Skateboard
Brushless dual hub motors.
12.5-mile range on a single battery charge.
Good climbing ability, you can climb up to a 20% grade hill.
Four different riding and breaking models.
Regenerative braking.
Lightweight maple wood frame.
Ergonomic and comfortable remote control.
Self-balancing design to help with stability and safety.
Max load of 220 pounds.
2-hour quick charge.
Maintains power while running uphill.
3 Reasons Not to Buy the Hiboy S22 e-Skateboard
No off-road functionality.
Not foldable or condensable in any way.
No Hiboy smartphone app compatibility.
---
Bottom Line
The Hiboy S22 is a good low-cost or entry-level e-skateboard option. Unfortunately, the lower price point comes at the expense of several convenient features, and the board lacks the power of competitors.
Reviews
Reviews of the Hiboy S22
Hiboy S22 Review -
"If you are shopping for a new electric skateboard on the slimmest of budgets, then we think you might want to check out the Hiboy S22. This skateboard costs considerably less than most models and delivered acceptable results"
Hiboy S22 Electric Longboard Review - Cameron Martel
"We were surprised to see such a cost-effective price tag on this model, making it one of the cheapest electric skateboards available for the performance offered"
Hiboy S22 Electric Skateboard Review - Ryan Ariano
"Hiboy has managed to create a way for all to enjoy the exhilaration and freedom such an amazing innovation presents by delivering it a price that makes it a no-brainer given the prices of fuel in this day and age"
Subscribe to Ride Review
Sign up for free for the Ride Review Newsletter - the world's largest newsletter about small electric vehicles - and have chances to win our electric bike and scooter giveaways. Trusted by over 60,000 riders around the world.
No, thank you.