Rad Power Bikes Radwagon 4
Updated: September, 2023
When it comes to electric cargo bikes, the Rad Power Bikes Radwagon 4 is a standout option. With its impressive payload capacity, versatile accessories, and comfortable design, it's no wonder this bike has garnered praise from reviewers and riders alike. One of the standout features of the Radwagon 4 is its wide tires, which provide excellent stability even when carrying a heavy load. With a payload capacity of 350 lbs, you can easily transport groceries, gear, or even multiple children without worrying about tip-overs or instability. This bike is built to handle it all. In terms of functionality, the Radwagon 4 doesn't disappoint. It comes with a variety of accessories that extend its versatility, such as wide seats that can accommodate multiple children and foot pegs for added ride comfort. The swept-back handlebars and easily-adjustable seat posts ensure that riders of all sizes can find a comfortable riding position. One of the standout aspects of the Radwagon 4 is its value for money. This bike offers an impressive feature set at an affordable price point, making it an attractive option for those looking to incorporate an electric cargo bike into their daily lives without breaking the bank. The Radwagon 4 also features an easy-to-read display, allowing riders to track their speed, distance, and battery life with ease. It's a small but important detail that adds to the overall user experience. While there is much to love about the Radwagon 4, there are a few drawbacks to consider. At 70 lbs, this bike is on the heavier side, which may make it more challenging to maneuver and transport. Additionally, some reviewers note that the Radwagon 4 lacks hydraulic disk brakes, which could impact braking performance in certain situations. Finally, a few riders have mentioned that the bike may struggle on steep climbs, so if you live in a hilly area, this may be something to consider. Overall, the Rad Power Bikes Radwagon 4 is a fantastic option for those in need of a versatile and powerful electric cargo bike. Its high payload capacity, comfortable design, and affordable price point make it an excellent choice for anyone looking to maximize their transportation options.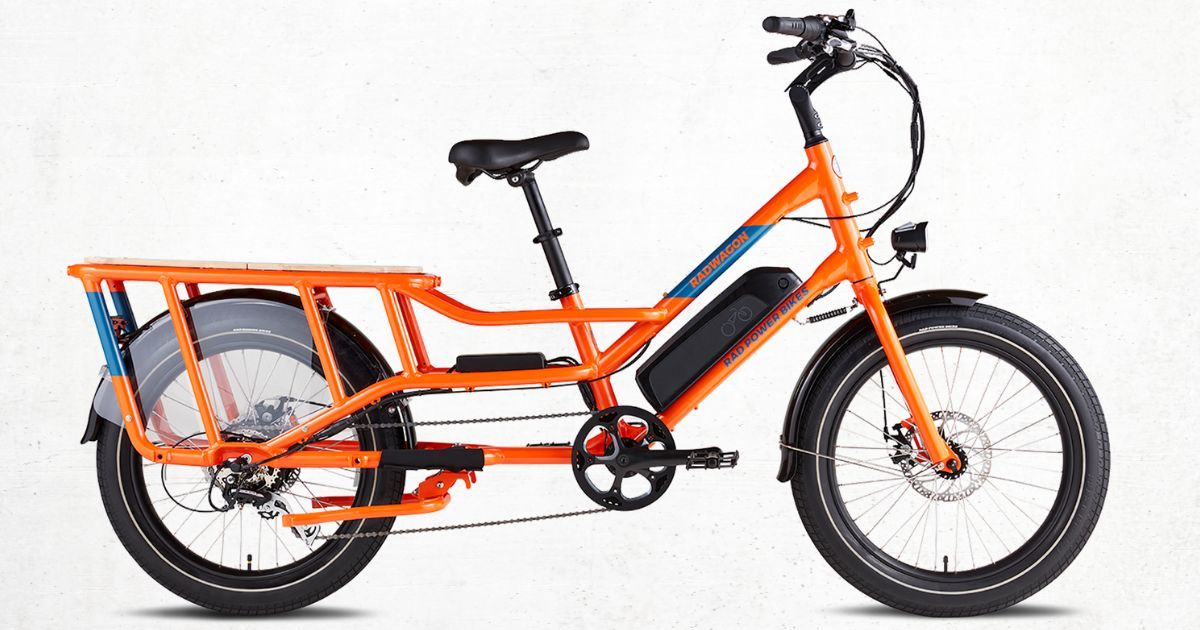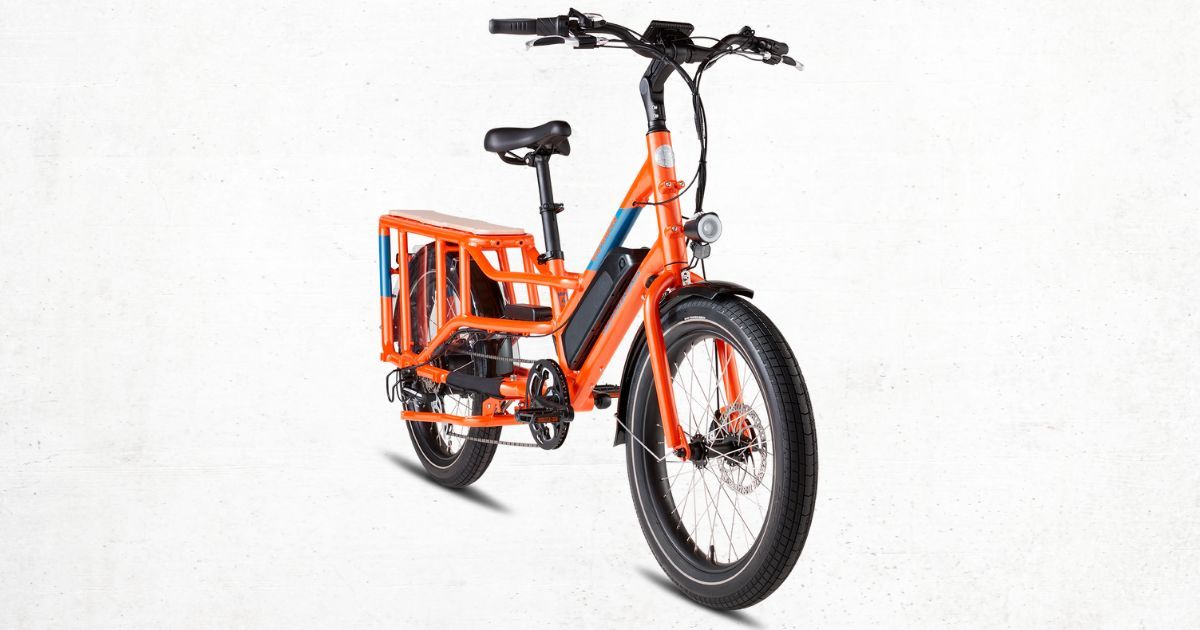 ---
10 Reasons to Buy the Rad Power Bikes Radwagon 4
Wide tires for stability with load.
High payload capacity of 350 lbs.
Accessories extend functionality.
Wide seats to seat multiple children.
Foot pegs for ride comfort.
Swept-back handlebars.
Easily-adjustable seat posts.
High value for the feature set.
Easy-to-read display.
Strong steel kickstand.
3 Reasons Not to Buy the Rad Power Bikes Radwagon 4
Hefty bike at 70 lbs.
Lacks hydraulic disk brakes.
Lacks power for steep climbs.
---
Bottom Line
The Rad Power Bike Radwagon 4 seems like the perfect option for someone that's shopping for the entire family. The bike is high in usability with extended payload capacity, wide seats, and comfortable ride quality. If this is what you are looking for, look no further.  At $1,899, the bike isn't cheap but it's undoubtedly a great value offering for its class. Our recommendation is in favor of the Rad Power Bike Radwagon 4.
Reviews
Reviews of the Rad Power Bikes Radwagon 4
Rad Power RadWagon review - Tom Marvin
Budget-friendly powered cargo bike with impressive carrying capacity
Rad Power RadWagon 4 Review - Jeremy Benson
A sturdy, stable, and powerful Class 2 electric cargo bike with a great distance range and high weight capacity.