GoTrax EBE2
Updated: September, 2023
I vividly remember the first time I rode a bike on my own. It was a hot summer day, and I was eight years old. My parents had just taken off my training wheels, and I was eager to show off my newfound independence. As I pedaled down the street, I felt a rush of freedom and excitement. It was a feeling that stayed with me throughout my life, and it's what makes me so passionate about finding the perfect bike for every rider. That's why I was particularly intrigued when I stumbled upon the GoTrax EBE2 electric bike. With its sleek design and impressive features, it seemed like the perfect blend of style and functionality. But before I could recommend it to our readers at Ride Review, I wanted to be sure I had all the information I needed. So I dove into the depths of the internet and scoured reviews from trusted sources to gather the most comprehensive overview possible. The GoTrax EBE2 stands out for its durability and lightweight design. Made from aluminum, it can withstand the trials of everyday use while remaining light enough for easy maneuverability. This makes it an excellent choice for commuters who need a bike that can handle the urban terrain. And with its gear range, it offers a smooth and efficient ride that is perfect for navigating city streets. Safety is always a top priority, especially when riding at night. That's where the GoTrax EBE2 really shines. With its back and front lights, you can ride with confidence, knowing that you'll be seen by other drivers and pedestrians. And with features like a headlamp and lock, it offers an added layer of security that you won't find on traditional bikes. One of the standout features of the GoTrax EBE2 is its electric capabilities. With a travel range of approximately 50 miles and a charge time of 6-7 hours, it's a reliable option for riders who want to go the extra mile (pun intended). The integrated automatic 4-speed gearing system makes shifting gears a breeze, and the LED display adds a level of convenience that is hard to beat. Of course, no bike is perfect, and the GoTrax EBE2 does have a few drawbacks. For one, it comes with a higher price tag than some other e-bikes on the market. Additionally, it lacks mudguards, which can be a minor inconvenience on wet or muddy roads. And while the front suspension does offer some comfort, it may not be sufficient for riders who frequently venture off the pavement. Overall, the GoTrax EBE2 has received positive reviews from users and experts alike. People praise its durability, capabilities, and sleek design. One reviewer even described it as "ideal for experienced electric bike users that want an electric bike that offers capable performance." So if you're in the market for a reliable electric bike that can handle the demands of urban commuting, the GoTrax EBE2 may just be the ride for you.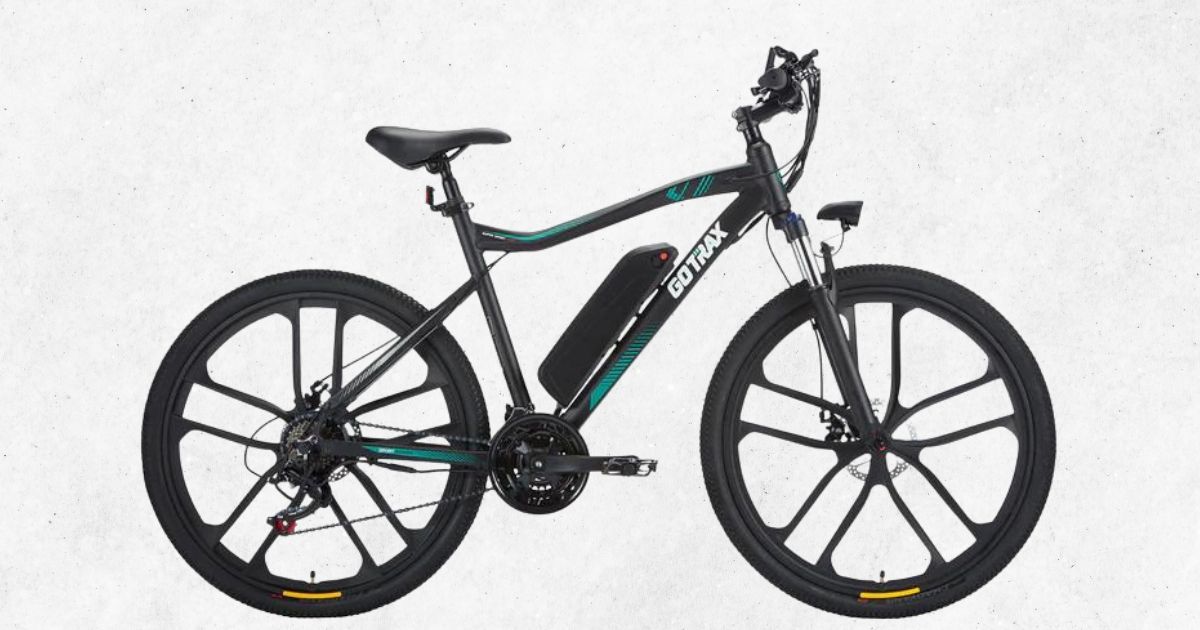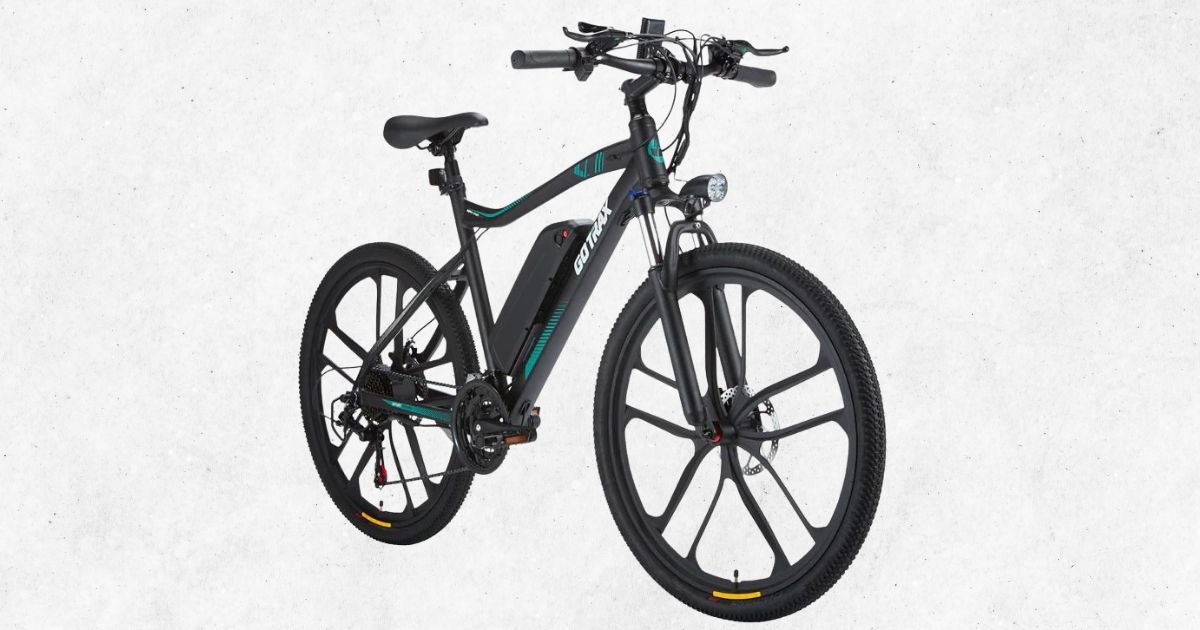 ---
10 Reasons to Buy the GOTRAX EBE2
Since the GOTRAX EBE2 electric bike is made of aluminum, the bike is extremely durable yet lightweight.
GOTRAX EBE2 has a size concept that allows people of most ages to ride the bike.
Due to the back and front lights, you can easily ride it at night.
It is great for commuting due to its durability and gear range, which allow it to be perfect for urban terrains.
It's safer than regular bikes, due to its safety features such as a headlamp, lock, etc.
It takes 6 – 7 hours to charge, for a total travel range of ~50 miles.
The company offers a 30-day return policy.
The LED display makes it possible to easily shift gears.
An integrated automatic 4-speed gearing system allows for a smoother transmission when riding.
Due to its tall tires, the ride can easily be maneuvered.
3 Reasons Not to Buy the GOTRAX EBE2
The EBE2 costs more than other e-bikes.
It lacks mudguards.
The front suspension is not enough for non-pavement roads.
---
Bottom Line
If you're looking for a great commuting option, the GOTRAX EBE2 is worth considering. It's easy to operate, completed with a cool design, and has a range of up to 50 miles. This makes it one exciting choice for anyone looking for a powerful bike.
Reviews
Reviews of the GoTrax EBE2
GoTrax EBE2 Electric Bike Can Run at 50 Miles With Pedal Assist--Why is it So Special? - Joseph Henry
"Being an electric bike is not an excuse for durability. That's what GoTrax EBE2 e-bike features."
Gotrax EBE2 Electric Bike -
"GOTRAX EBE2 Electric Bike - Redesigned for Urban Adventures."
Subscribe to Ride Review
Sign up for free for the Ride Review Newsletter - the world's largest newsletter about small electric vehicles - and have chances to win our electric bike and scooter giveaways. Trusted by over 60,000 riders around the world.
No, thank you.